Federal authorities announced Tuesday that they have launched a domestic terrorism investigation into the Gilroy Garlic Festival shooting in Northern California, which left two children and an adult dead.
John F. Bennett, special agent in charge with the San Francisco FBI, said at a news conference that the gunman had been "exploring violent ideologies."
An analysis of the suspect's digital media turned up a "target list," which included religious groups, both political parties and government locations.
Bennett said the list contained names of specific churches and courthouses, but did not contain names of people.
Festivalgoers were attending the city's popular food festival July 28 when police say Santino William Legan began firing "somewhat randomly" at the crowd.
Stephen Romero, 6, Keyla Salazar, 13, and Trevor Irby, 25, were killed. A dozen other people were injured in the shooting, including Stephen's mother and grandmother who were at the festival with him.
According to Bennett, federal authorities could not open a domestic terrorism investigation until they found the existence of a potential federal violation, unlawful use of force or violence and "most importantly" the existence of ideological motivation.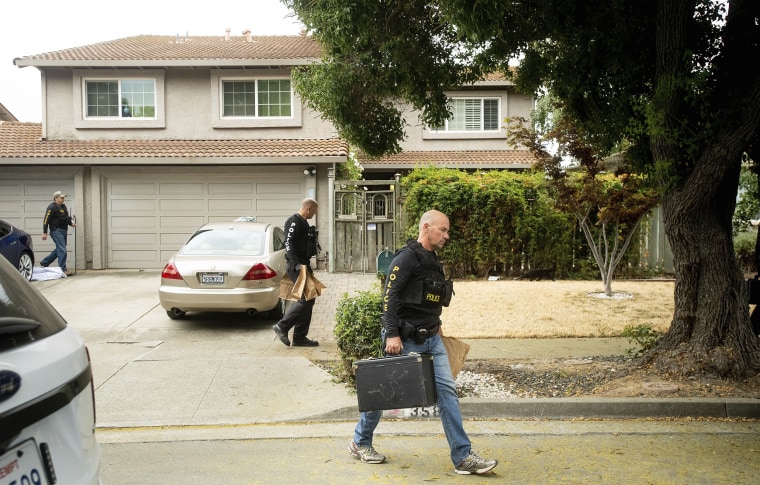 "We have to determine that the individual's ideology caused them to commit the act of violence," he explained.
The FBI Agents Association, or FBIAA, earlier Tuesday called on Congress to make domestic terrorism a federal crime that would no longer require the establishment of ideology.
"Domestic terrorism is a threat to the American people and our democracy," the association said in a statement. "Acts of violence intended to intimidate civilian populations or to influence or affect government policy should be prosecuted as domestic terrorism regardless of the ideology behind them."
Making that change, the FBIAA says, "would ensure that FBI Agents and prosecutors have the best tools to fight domestic terrorism."
The shooting at a Walmart in El Paso, Texas, on Aug. 3, less than a week after the Gilroy attack, is also being investigated by federal authorities as domestic terrorism. A gunman killed 22 people in the El Paso attack, which investigators are also treating as a possible hate crime.
"This is a domestic terrorism case," U.S. Attorney John Bash said Sunday of the El Paso shooting. "This meets it and appears to be designed to intimidate a civilian population, to say the least."
Scot Smithee, Gilroy's chief of police, said Tuesday that Legan was wearing a bullet-resistant vest and fired about 39 rounds during the shooting. He said three police officers opened fire, striking him "multiple times." The Santa Clara County coroner ruled that Legan died from a self-inflicted gunshot wound.
Authorities found a 75-round drum magazine for the suspect's rifle, which still had 71 rounds left. He also had two 40-round magazines and an additional 40-round magazine was found on or near him, police said.
A shotgun was discovered in a car that belonged to the suspect, Smithee said. A backpack that was found contained two loose rounds for the rifle, a rifle scope, a flashlight, a shovel and additional ammunition.
Authorities said Tuesday they still do not have a motive.
"I know nothing that we say or do can ever bring back your loved ones but ... everything is being done with you in our minds," Bennett said.
Legan's family released a statement Tuesday, saying they are "deeply shocked and horrified by the actions of our son."
"To the families of Stephen Romero, Keyla Salazar, Trevor Irby, and the injured that survived this tragedy, we cannot begin to describe our despair at his actions," the family said in the statement, given to NBC News.
"We have never and would never condone the hateful thoughts and ideologies that led to this event, and it is impossible to reconcile this with the son we thought we knew. Our son is gone, and we will forever have unanswered questions as to how or why any of this has happened."