A 15-year-old Georgia girl and her aunt are charged with murder and child cruelty after the girl's 4-year-old brother was critically burned in a tub of hot water, authorities said Thursday.
The girl, who was charged as an adult, was identified as Staci Dunlap of the Atlanta suburb of Jonesboro, Clayton County police said.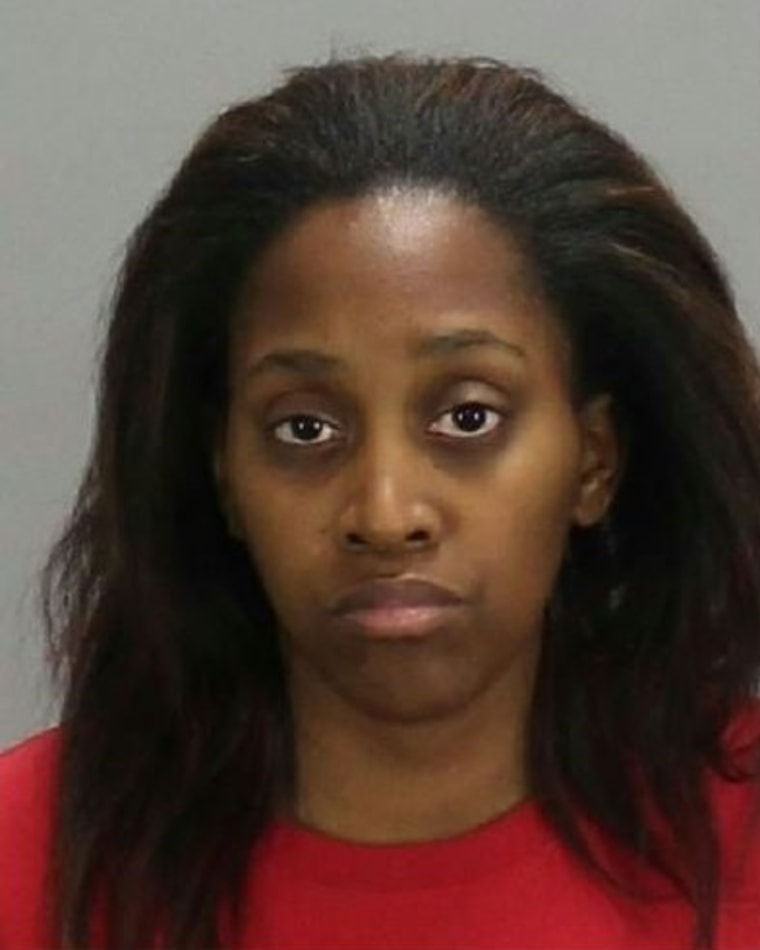 She and her aunt, whom police identified as Aleisha Harris, 30, were arrested Tuesday in the death of 4-year-old Jamal Dunlap and were being held Thursday in the Clayton County Jail.
Bond was denied for both Harris and Dunlop Thursday afternoon, and a preliminary hearing is set for March 3.
Police said emergency crews were first called to the family's home Friday for a report of a child having trouble breathing. Jamal was found to be suffering from second- and third-degree burns over 40 percent of his body, in a pattern indicating that he had been placed in a tub of hot water, police said.
Jamal died that afternoon. Police said he had been injured a day earlier when Dunlap struck him several times with a leather belt and then held him in a bathtub of hot water after Jamal had urinated on himself.
According to police, Harris knew about the abuse but failed to seek emergency medical treatment for a full day.
Kathy Martin, who lives across the street, said she couldn't believe the news because Dunlap and Harris were usually good caretakers for Jamal and other children she has seen at the house.
"They were so good with the kids over there," Martin told NBC station WXIA of Atlanta.
"They always took such good care of them," she said. "That's why I was so shocked. Not them."