A teenage girl was killed and another was injured after they were thrown from a ride at a Texas church carnival Friday night, police said.
A 16-year-old girl and a 15-year-old girl were ejected from the spinning "Sizzler" ride in the parking lot of St. Thomas Aquinas Church in El Paso, which was hosting a "Dia De Los Niños" carnival, said El Paso police spokesman Sgt. Enrique Carrillo.
Police and fire officials responded to the church at about 7 p.m. (9 p.m. ET), and both girls were taken to local hospitals, but the 16-year-old succumbed to her injuries, Carrillo said. The 15-year-old was being treated for non-life-threatening injuries Saturday, he said.
A third girl who was on the ride was not injured, Carrillo said. None of the girls were identified.
The incident is under investigation, which will include a probe into whether the ride met state regulations, Carrillo said. It wasn't immediately clear what company manufactured the ride or what company was operating the ride at the church.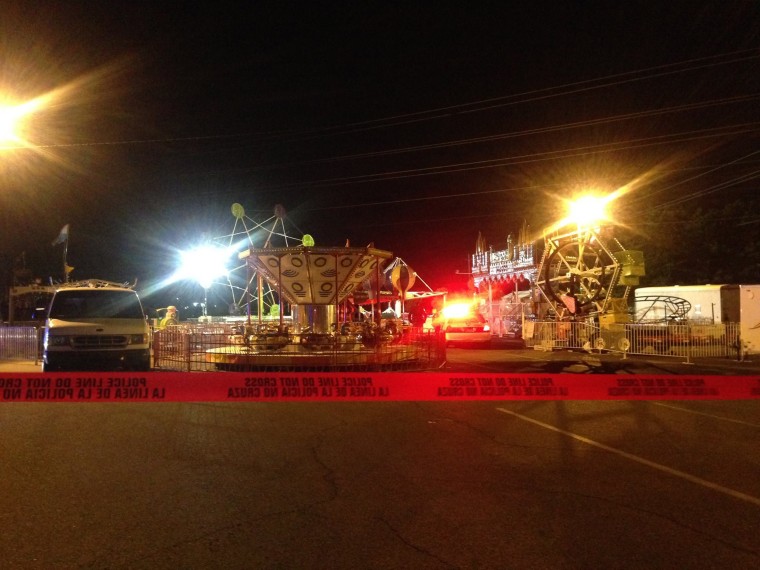 The pastor of St. Thomas Aquinas, Rev. Ed Roden-Lucero, wrote on Facebook that he was "in shock and heartbroken that a young person lost her life and another was injured on one of the rides at our Dia del Niño carnival."
"Please, everyone, let us pray for them," Roden-Lucero said.
The Diocese of El Paso sent condolences to the church, and offered counseling services to those affected by the tragedy.