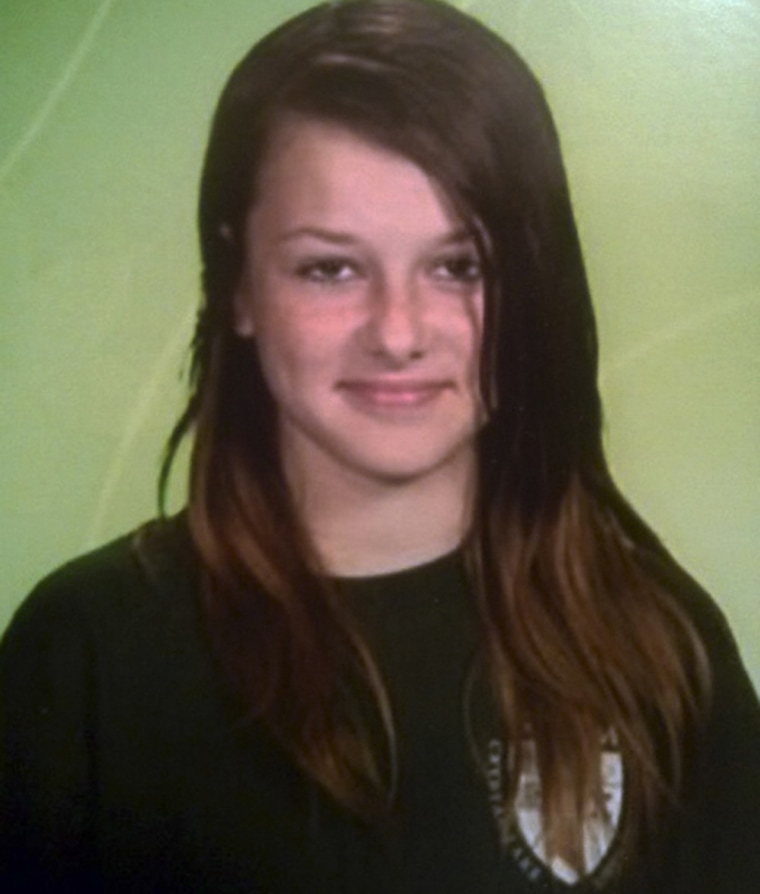 One of the two girls facing charges over the suicide of a bullied 12-year-old Florida girl said Thursday she was "saddened" by the episode but expects to be cleared, according to a statement released by her attorney.
The students, aged 12 and 14, are accused by Polk County Sheriff Grady Judd of "maliciously harassing" Rebecca Sedwick with verbal and physical abuse and cyber-bullying their victim until she took her own life.
He booked the pair into a juvenile detention center Monday and released them to their parents under house arrest.
Sedwick jumped to her death from a third-story cement plant structure in central Florida on Sept. 10. after being verbally, physically and cyber bullied throughout 2012 and 2013, Judd said.
In the attorney statement Thursday, one of the accused girls expressed sorrow over the death.
"My client and her family are deeply saddened by Rebecca's death and send their condolences to Rebecca's family," it said. "My client's parents are stunned at the events that have transpired."
"They feel that their daughter is a loving, caring, and supportive young girl with many friends," the statement said, going on to explain that they had encouraged "open communication" with their daughter and regularly monitored her cell phone and Facebook account.
"Since they frequently monitored her and never observed these alleged messages, they did not see a problem to confront," it continued. "Furthermore, they were unaware of misconduct at school regarding their daughter."
The statement added that the parents would have spoken to the youngster if the problems had been brought to light, describing the alleged behavior as "out of character."
At a Tuesday news conference, Sheriff Judd said investigators were in the midst of gathering information from social media sites about the alleged bullies' interactions with Sedwick.
These included a Facebook post by the 14-year-old which read, "yes I bullied Rebecca and she killed herself, but I don't give a (expletive)."
While bullying is not a crime, Judd added, the girls have been charged with aggravated stalking — a third-degree felony — because the victim was younger than 16 years old.
In addition to the 14-year-old's Facebook confession, Judd said both girls made "incriminating statements" when they were arrested. 
But in its statement, the family said they expected their daughter would be cleared.
"They anticipate that the truth will come to light and their daughter's name will be cleared," the statement said. 
Related: