Some lucky Girl Scouts got the ultimate camping experience Tuesday: an overnight in tents pitched on the White House South Lawn.
It was the first time that one of the country's most well-known expanses of manicured grass was turned into a campground, an excited Michelle Obama said as she greeted the 50 Girl Scouts who snagged coveted invitations to the outdoor sleepover.
"This is something you can tell your kids and your grandkids," said Mrs. Obama, who appeared giddy with excitement as she pointed to the celebrated white building looming above rows of carefully arranged blue and white tents. "Do you understand the impact, the importance of this moment today? It's exciting."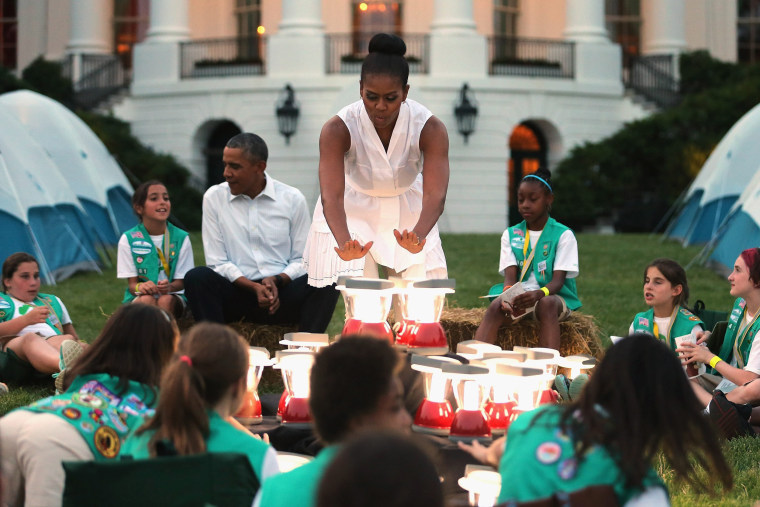 As honorary national president of the Girl Scouts, the first lady welcomed the fourth-graders for the evening, which was arranged as part of her Let's Move initiative against childhood obesity. One component of the program encourages kids and their families to take advantage of the outdoors.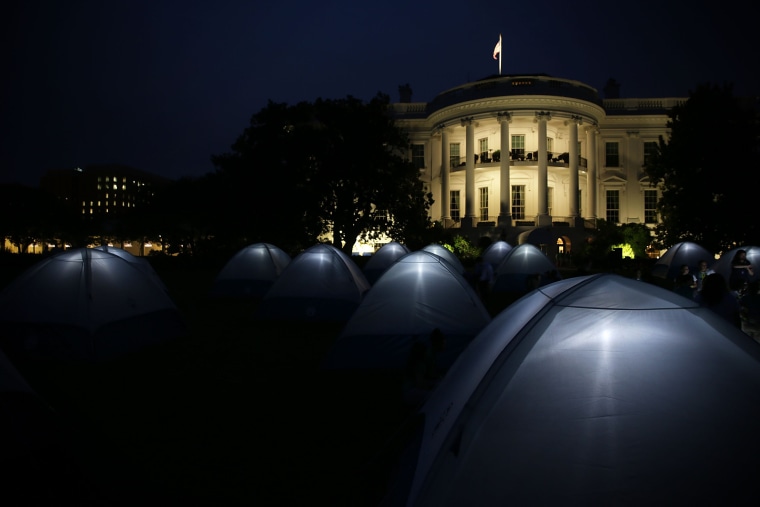 —Associated Press