Eight years after a 14-year-old girl went missing in Cleveland, the FBI thinks it may have found her — or at least her doppelganger — but they need the public's help.
Ashley Summers disappeared in July of 2007. After a fight with her mom, the teen went to stay with a great uncle, then she simply vanished.
"I miss everything about her," her mother Jennifer Summers told NBC's Rock Center in 2013. "I miss just watching movies with her. We used to stay up and watch scary movies. I was always scared. She wasnt. So she laughed at me. I miss everything about that."
At the time of that interview in 2013, three women had just been discovered in the Cleveland home of Ariel Castro, who is since deceased of apparent suicide in jail.
Amanda Berry, Gina DeJesus and Michelle Knight had been held captive for years. Ashley Summers disappearance had been linked to Berrys and DeJesus cases over the years because she disappeared from the same neighborhood. But when the FBI found no reason to link Castro to Summers' case in 2013, the search for Ashley continued.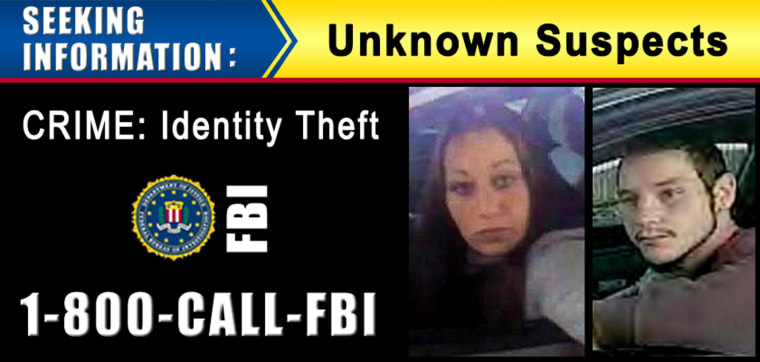 Fast forward to this January: That's when the FBI says Ashley's step-grandmother, Linda Summers, found a photo online of a woman who bears a striking resemblance to Ashley at 14, and what she might look like nearly a decade later. In the photo, the woman is leaning out of a car window at an ATM machine in Rhode Island. Police in Warwick, Rhode Island were looking for her in connection with a string of check and identification thefts in Rhode Island and Massachusetts.
Linda Summers contacted the Warwick police department and sent a photo of Ashley to them. The similarities were obvious. Warwick authorities publicized the case locally but received no leads.
On Wednesday, the FBI launched a wider search for the young woman in the photo. A billboard featuring a photo of the woman and her companion will be posted in states along the eastern seaboard.
Ashleys mother has said she does not believe Ashley ran away from home. Almost a year after she disappeared in 2007, Jennifer Summers received a phone call.
"It's me mom. Dont worry," a rushed voice said. Shes sure that was Ashley.
FBI spokeswoman Vicki Anderson said the agency is hoping someone out there can help them locate the young woman so that they can resolve whether she is in fact the missing girl.
"Help us. Tell us what you've seen," said Anderson."If you've seen something that is suspicious call us."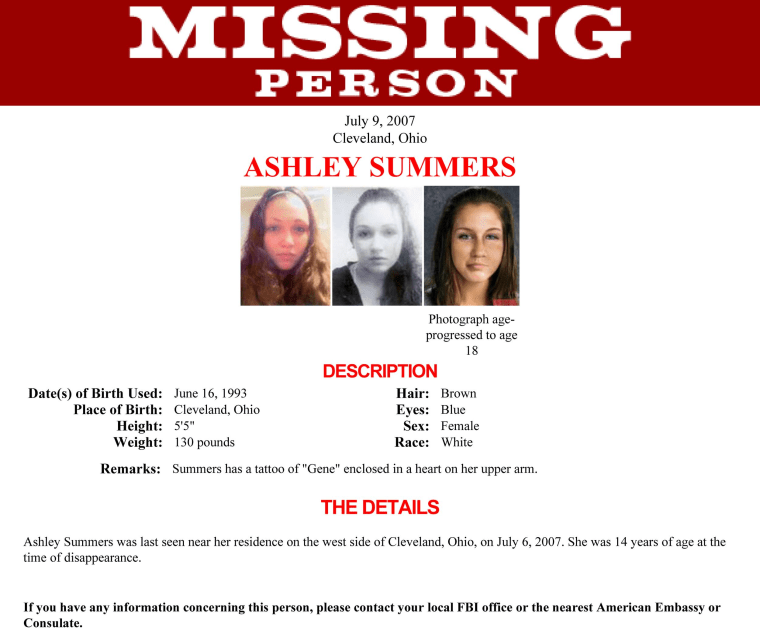 The FBI is asking anyone with any information that might lead to the identification and location of either of the two individuals to please call 1-800-CALL-FBI (1-800-225-5324) — reward money is available and tips can remain anonymous.
Jennifer Summers regretted speaking her last words to Ashley in anger. Her daughter would be 21 now.
"These six years have been the worst years of my life, she said in 2013. And if I could just see her one more time it would erase all the pain."