The girlfriend of the estranged husband of a missing Connecticut woman was granted permission Friday to leave the state, even as she and her boyfriend face charges related to the disappearance.
A judge said Michelle Troconis can travel out of Connecticut and to New York to stay with someone she has known since she was a teenager from June 30 to July 17, according to court documents and NBC Connecticut. The judge stipulated that she would have to remain in the house during the trip.
Troconis and her boyfriend, Fotis Dulos, are both out on bond after they were arrested on charges of hindering prosecution and tampering with evidence in the disappearance of his estranged wife, Jennifer Dulos, 50.
Fotis and Jennifer Dulos were in the midst of a contentious two-year custody battle over their five children when she vanished May 24.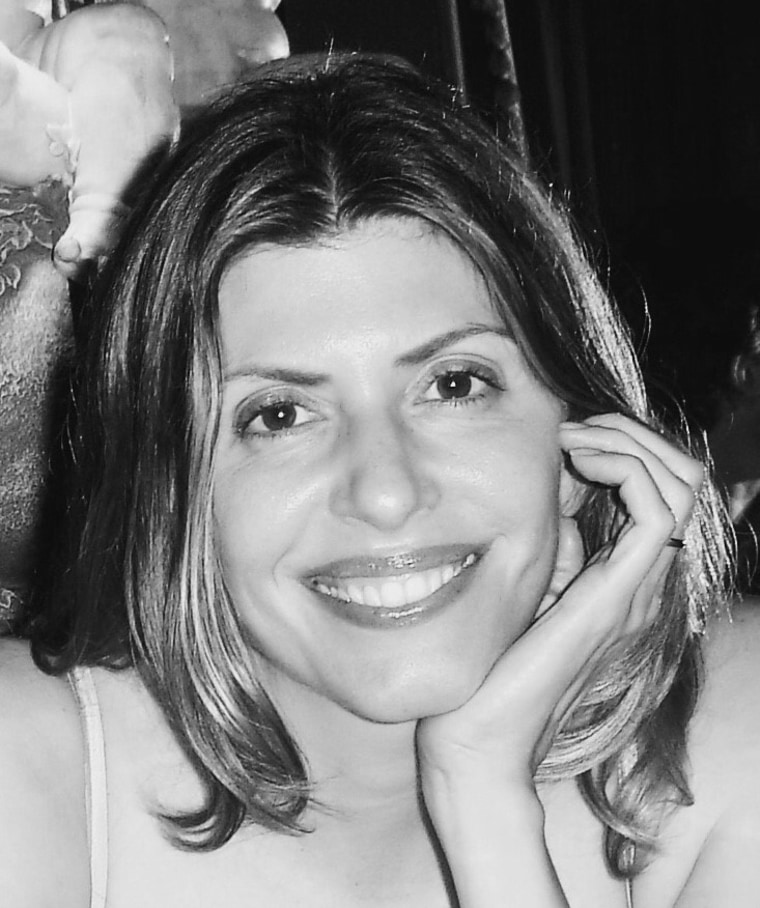 New Canaan police said they found blood at Jennifer Dulos' house along with "evidence of attempts to clean the crime scene," and prosecutors said they found Fotis Dulos' DNA in the home. Investigators also found Jennifer Dulos' blood on items Fotis Dulos was seen on surveillance video with Troconis stashing into garbage cans in Hartford on the day the woman vanished.
On Sunday, Fotis Dulos' lawyer, Norm Pattis, floated the idea that Jennifer Dulos might have staged her own disappearance like the main character in the novel and movie "Gone Girl." On Wednesday, he said his team was "actively contemplating the revenge-suicide hypothesis as an explanation for her disappearance."
On Thursday, Pattis released a statement saying Troconis knows where Fotis Dulos was when Jennifer Dulos went missing and appealed to the state to drop charges against Troconis so that she could testify in his defense.
"Michelle provides Fotis a complete alibi for the morning of Ms. Dulos' disappearance," Pattis said. "Yet most likely she will not testify so long as the state presses its meritless claims against her. We are calling on the state to drop the charges against Michelle so that she is available to testify in Fotis' defense."
But when Troconis' lawyers requested permission for her to leave the state on Wednesday, they also asked the judge to prohibit Fotis Dulos and his team from contacting her, saying they had made comments that could hurt her case, and Troconis was "absolutely opposed" to any communication with Fotis Dulos. The judge also granted that request Friday.