Glenn Frey, a founding member of the band Eagles whose solo career included songs connected to "Miami Vice" and "Beverly Hills Cop," died Monday, the band announced.
He was 67.
Frey, a guitarist and singer from Detroit, moved to California as a young aspiring rock musician, and fell in with a group of songwriters, including Jackson Browne and Don Henley, the latter of whom became his main partner in the Eagles.
During the Eagles' long, successful run through the 1970s and early 1980s, Frey wrote or co-wrote some of the Eagles biggest hits, including "Take it Easy," "The Best of My Love," "Desperado," and "Hotel California."
After launching a solo career in 1982, Frey made a cameo appearance in an early episode in the popular 1980s police drama "Miami Vice" and penned a song associated with the show, "Smuggler's Blues." Another of his solo hits, "The Heat Is On," was featured in the 1984 comedy "Beverly Hills Cop."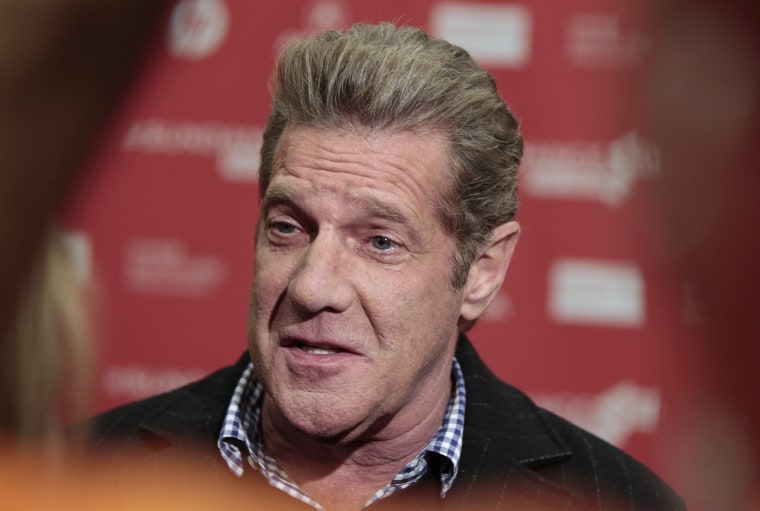 He died from complications from rheumatoid arthritis, acute ulcerative colitis and pneumonia, the Eagles announced on Facebook.
"Words can neither describe our sorrow, nor our love and respect for all that he has given to us, his family, the music community and millions of fans worldwide," the band said in a statement.
In a separate statement, Henley said:
"He was like a brother to me; we were family, and like most families, there was some dysfunction. But, the bond we forged 45 years ago was never broken, even during the 14 years that the Eagles were dissolved.
"We were two young men who made the pilgrimage to Los Angeles with the same dream: to make our mark in the music industry — and with perseverance, a deep love of music, our alliance with other great musicians and our manager, Irving Azoff, we built something that has lasted longer than anyone could have dreamed. But, Glenn was the one who started it all. He was the spark plug, the man with the plan.
"He was funny, bullheaded, mercurial, generous, deeply talented and driven. He loved his wife and kids more than anything. We are all in a state of shock, disbelief and profound sorrow."