A Houston teenager was recovering Sunday after driving off the seventh floor of a parking garage and landing upside down on the roof of a store below, officials said.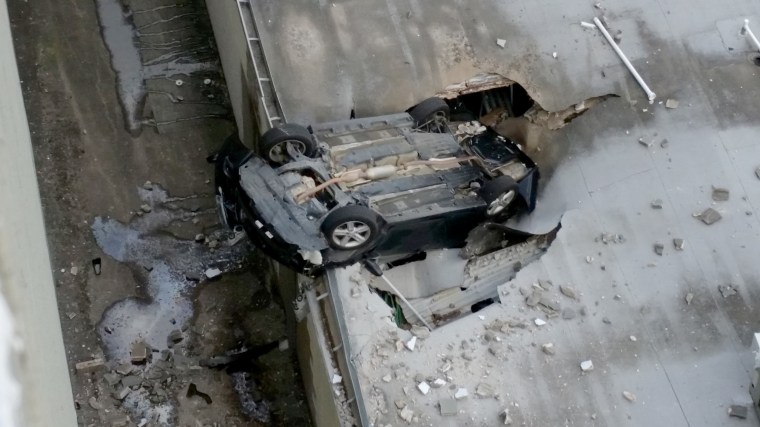 Firefighters arrived at the store, Westheimer Plumbing and Hardware, around noon and found the unidentified teenager apparently in shock and sitting inside the locked, closed shop, Houston Fire Department Capt. Al Castillo told NBC News.
Images showed the car partially lodged in the shop's roof with a large hole beside it.
It was unclear why the teen drove off the parking garage, Castillo said, though he only suffered cuts and lacerations.
"It's amazing he wasn't more seriously injured," he said. "God was on his side today."