The U.S. government has contracted with Boeing to buy two 747s reportedly made for a Russian airline that will become the next two Air Force One planes used by the president, the Air Force announced Friday.
The Air Force did not immediately release the cost of purchasing the two commercial 747-8 aircraft, which will be modified and replace two old Boeing VC-25As, which are modified versions of the 747-200.
Darlene Costello, principal deputy assistant secretary of the Air Force for acquisition, said in a statement that "this award is a significant step towards ensuring an overall affordable program."
"As we move forward, we will continue to seek and implement cost savings opportunities," Costello said.
The planned purchase of the two planes originally ordered in 2013 by Transaero, which went bankrupt in 2015 and never took ownership, was reported earlier this week by the website Defense One. Transaero was Russia's second-biggest airline.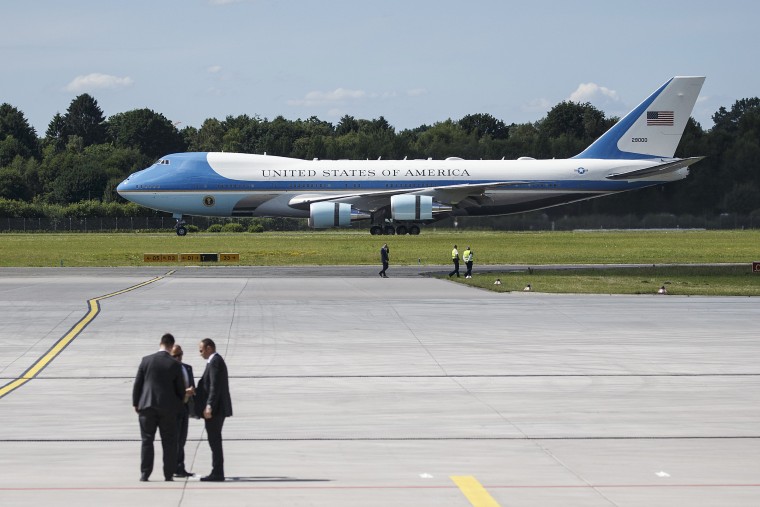 President Donald Trump while president-elect in December complained about the price tag for new Air Force One aircraft, saying in a tweet that "costs are out of control" and threatening to cancel the order.
The Air Force said in a statement Friday that the planes will start providing presidential support services in 2024.
The planes will be modified with a mission communications system, electrical power upgrades, a medical facility, an executive interior, a self-defense system, and autonomous ground operations capabilities, the Air Force said. The White House reaffirmed the requirements for the planes in March, the Air Force said.