A Louisiana grand jury on Thursday returned an indictment on second-degree murder against two marshals involved in the deadly shooting of a 6-year-old boy in Marksville last month, prosecutors said.
Norris Greenhouse Jr., 23, and Derrick Stafford, 32, are charged with second-degree murder and attempted second-degree murder for their alleged roles in the Nov. 3 shooting that killed Jeremy Mardis.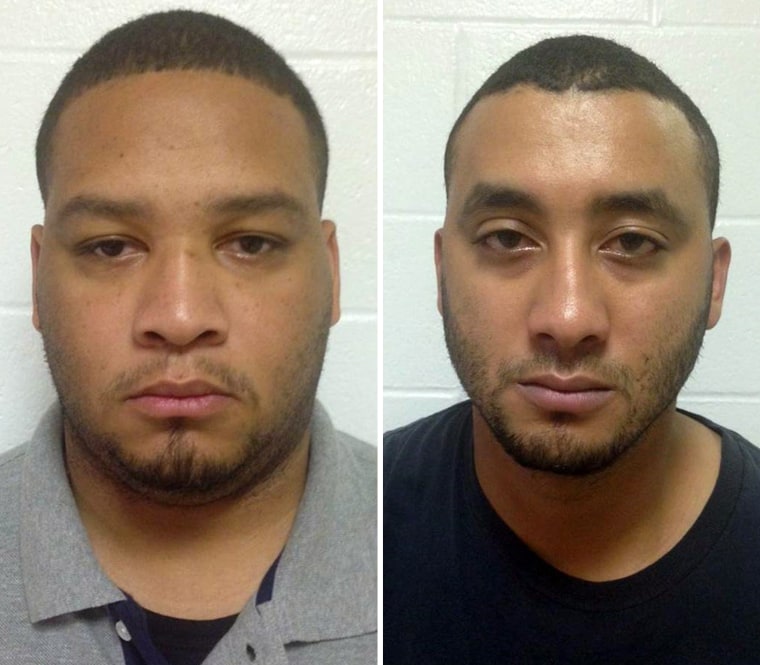 Police have said the shooting occurred at the conclusion of some sort of pursuit as the marshals fired into a car driven by the boy's father, Chris Few, who was wounded.
Body camera video that captured the shooting led to the arrests, police said. Louisiana State Police superintendent Col. Michael Edmonson called the video "extremely disturbing."
Greenhouse is a full-time marshal for the nearby city of Alexandria, and Stafford is a lieutenant with the Marksville Police Department. Both were working second jobs as Marksville marshals when the shooting occurred.
"Today's indictments will allow the state to move forward in the process of seeking justice for Jeremy Mardis and to hold accountable those who are responsible for his death," Attorney General James "Buddy" Caldwell said in a statement.
Second-degree murder carries a mandatory punishment of life in prison without parole, the attorney general said. A charge of attempted second-degree murder carries up to 50 years in prison.
Greenhouse is free on $1 million bail, while Stafford remains jailed.