Saoirse Kennedy Hill, one of Robert and Ethel Kennedy's 35 grandchildren, has died, the Kennedy family said Thursday night after police said they were investigating a death at the family's compound on Cape Cod.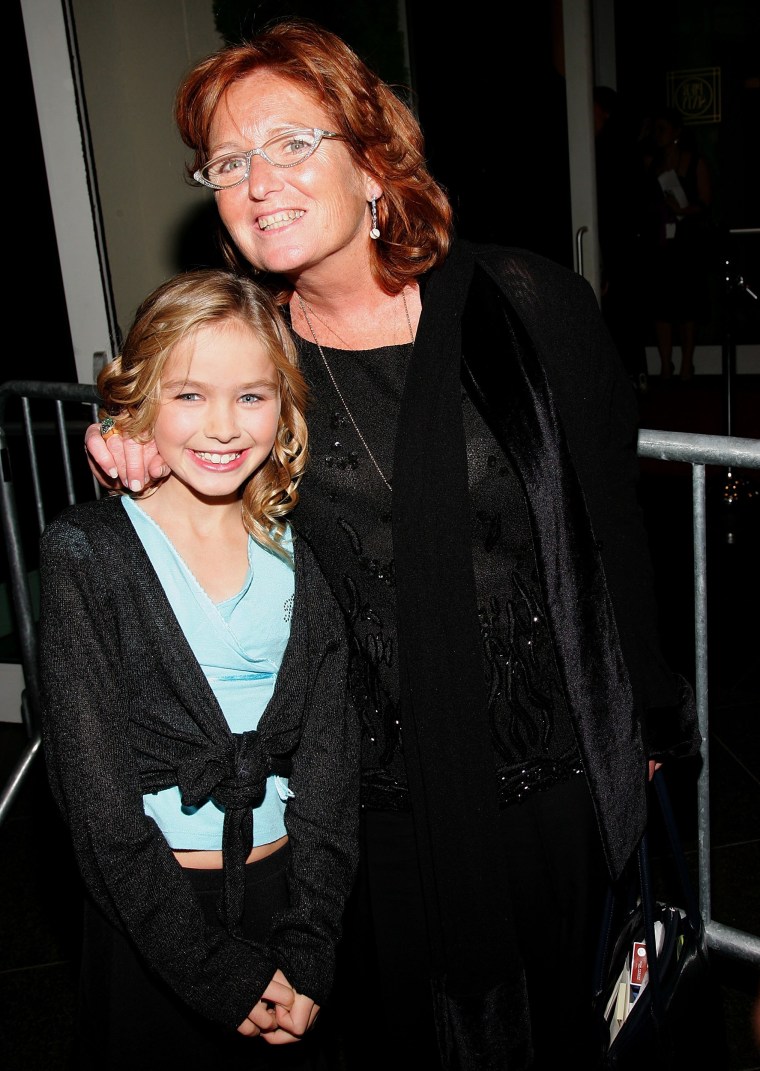 Barnstable police responded to a residence on Marchant Avenue in Hyannis Port for a reported unattended death, the Cape and Islands District Attorney's Office said. The three mansions that make up the Kennedy compound line Marchant Avenue along Nantucket Sound.
While authorities didn't identify the victim, the Kennedy family said in a statement that Hill, 22, was dead.
"The world is a little less beautiful today," Ethel Kennedy, 91, said in the statement.
The New York Times, citing two people close to the family, reported that Hill died of an apparent drug overdose. NBC News has not confirmed the report.
"Saoirse was passionately moved by the causes of human rights and women's empowerment and found great joy in volunteer work, working alongside indigenous communities to build schools in Mexico," the family's statement said. "We will love her and miss her forever."
Hill was the daughter of Paul Hill and Courtney Kennedy, the fifth of 11 children of Ethel Kennedy and Robert Kennedy, the former U.S. attorney general who was assassinated as he sought the Democratic presidential nomination in 1968.
Paul Hill is known as one of the "Guildford Four," four Irish nationals who were convicted of bombings in Northern Ireland connected to the Irish Republican Army, or IRA, a miscarriage of justice that was chronicled in the 1993 movie "In the Name of the Father." The four men were later found to have had no connection to the IRA.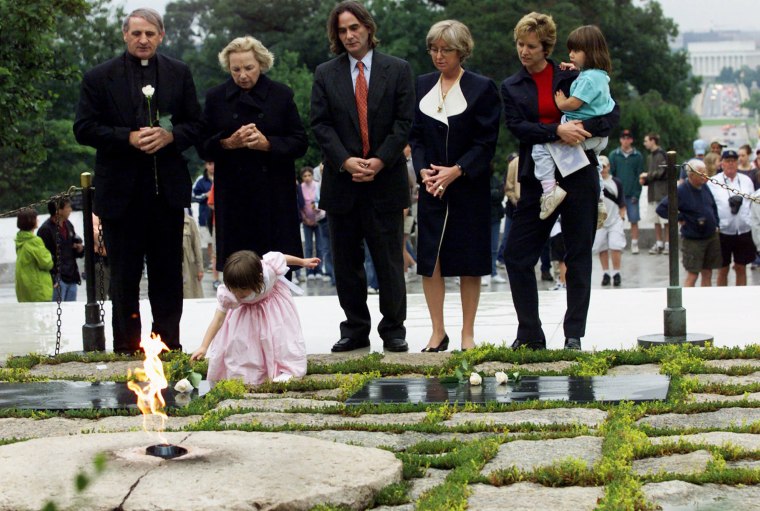 Saoirse Hill, a former vice president of College Democrats at Boston College, was "a gifted student," the college said in a statement. She was on track to graduate next year.
"We extend our condolences to her family on this tragic loss," it said.
Hill, who majored in communications, was a spokeswoman for awareness about depression and mental illness.
In a 2016 article for The Deerfield Scroll, the student newspaper at Deerfield Academy in Deerfield, Massachusetts, Hill wrote that she attempted suicide before her junior year at the school.
"People talk about cancer freely; why is it so difficult to discuss the effects of depression, bipolar, anxiety, or schizophrenic disorders?" she wrote.
"Just because the illness may not be outwardly visible doesn't mean the person suffering from it isn't struggling," she wrote.