A grandfather charged with negligent homicide in his granddaughter's death on a cruise ship told CBS News he "thought there was glass" on the open window where the 18-month-old accidentally fell to her death.
Salvatore Anello was charged by Puerto Rican authorities in October in the July death of his granddaughter, Chloe Wiegand.
In an interview with CBS that aired Tuesday, Annello described his "disbelief" when Chloe fell from an open window that he thought was closed on the 11th story of a Royal Caribbean cruise ship in Puerto Rico on July 7.
Anello said he had thought he placed Chloe, whom he described as a "perfect little girl," in a safe place. The grandfather often held Chloe up to the glass at her older brother's hockey game so she could bang on the glass, the family from South Bend, Indiana, has said.
"I remember trying to find her on the floor and then I saw her fall. I saw her fall the whole way down," the grandfather told CBS through tears. "I think for a while I was just in shock."
"Then I just remember screaming that I thought there was glass. 'I thought there was glass.' I still say it to myself, it's just, I kind of relive it all the time," he said.
Anello said he initially thought Chloe fell in front of him in the ship, and didn't realize she had slipped out the window until it was "too late." "It was like the glass disappeared," he said.
"If there was some kind of warning sign there, we wouldn't have ever been near it," Anello said of the window. He also told CBS he is color blind, and that this may be why he wasn't able to tell the difference between the tinted closed windows and the open window from which his granddaughter fell. He said he thinks the cruise ship is partly to blame for the fall. "I just want them to fix the boat," he pleaded.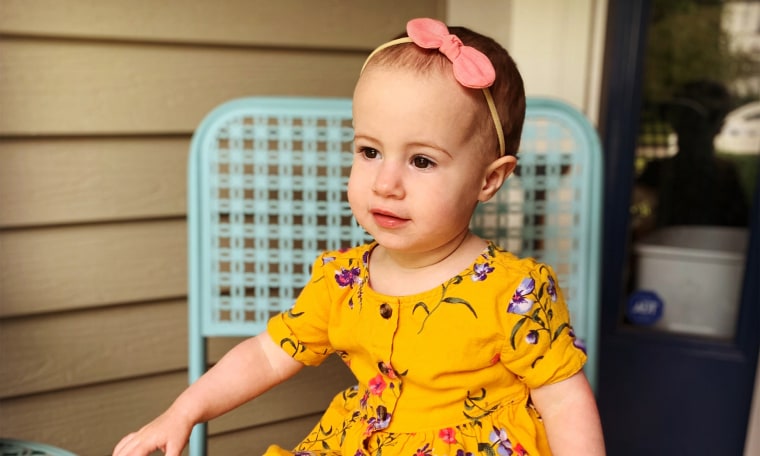 The accident occurred while the ship was docked in San Juan, and in October, Puerto Rico's Justice Department arrested Anello on the charge of negligent homicide.
Anello briefly spoke to NBC News in court in Puerto Rico about the charge for which he's facing up to three years in prison, saying on Nov. 20, "They can't do anything worse to me than has already happened."
He told CBS, "Chloe being gone is the worst thing ever."
Chloe's parents have said through an attorney that they are "utterly crushed" by the charges against her grandfather.
Michael Winkleman, an attorney for Chloe's parents, said the charge is "like pouring salt on an open wound" for the family.