The grandmother who became infamous after Ohio officials posted a photo of her and a pal passed out in an SUV from an apparent heroin overdose — while her 4-year-old grandson sat in the back seat — was sentenced Wednesday to 180 days in jail.
Rhonda Pasek pleaded no contest to charges of endangering a child, public intoxication, and a seat belt violation. She was sent back to the Columbiana County jail, said Gisele Stevenson, a deputy municipal court clerk in East Liverpool, Ohio.
"She will serve the entire 180 days," Stevenson said.
It was the latest setback for 50-year-old Pasek, who lives in West Virginia, across the Ohio River from East Liverpool. According to her sister, she has struggled with substance abuse addiction for many years.
"I don't condone what she did, but she is not a bad person," her sister, who asked not to be identified by name, told NBC News. "She loves that boy."
Several days after Pasek was arrested on Sept. 7, custody of the boy was awarded to his great aunt and great uncle, who live in Myrtle Beach, South Carolina, officials said.
Related: Boy in Shocking Ohio 'Heroin' Picture Heading to New Home
Pasek had been raising the boy because her son Devon Pasek and his girlfriend Reva McCullough were unable to take care of him or his 3-year-old brother, Pasek's sister said.
Pasek gained notoriety after East Liverpool officials, seeking to sound the alarm about the heroin plague, posted the photo on the city's Facebook page.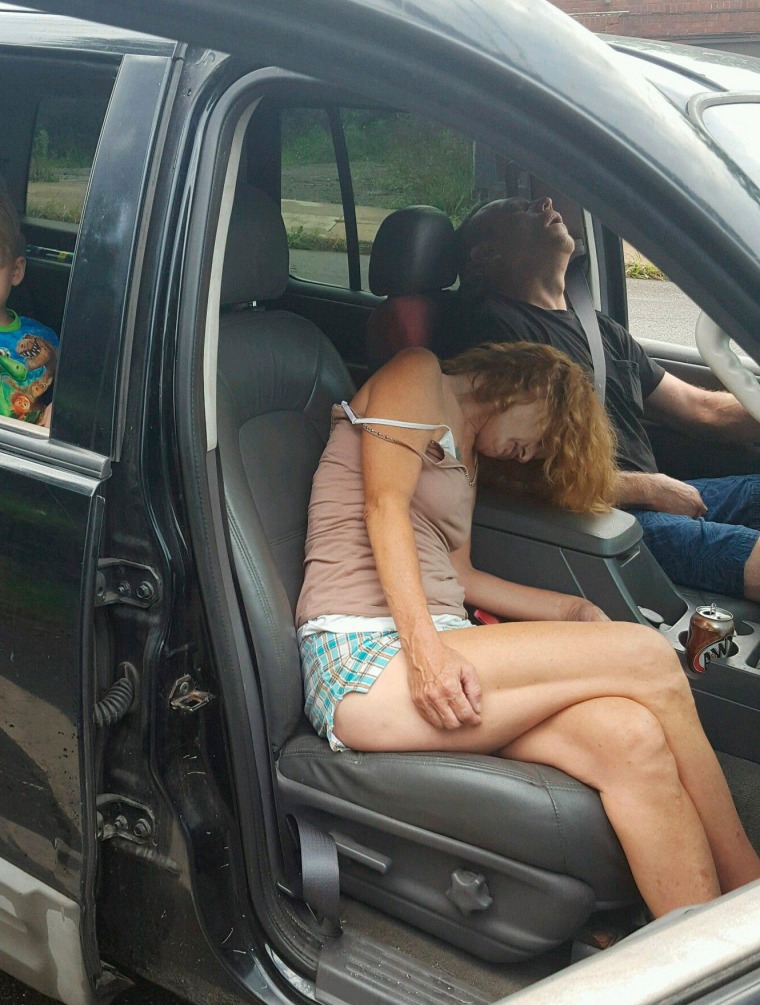 The incident captured the attention of Ohio's Gov. John Kasich, who has scheduled a meeting with East Liverpool' s mayor.
James Lee Acord, 47, who was arrested with Pasek, has also pleaded no contest and is serving a 360 day sentence for endangering a child and other charges.
Fueled by cheap prices, the number of heroin-involved deaths nationwide have nearly quadrupled between 2002 and 2013, federal health officials said in July.
In Ohio, 1,424 people died from heroin overdoses in 2015 — a jump from 1,196 in 2014, according to the Ohio Department of Health records.
By comparison, back in 2003 there were 87 heroin overdoses in the state, records show. And the death toll has increased steadily from year to year.
Related: Ohio City Releases Shocking Photos to Show Effects of 'Poison Known as Heroin'
Rust-belt counties like Columbiana (population 107,841) have been hit particularly hard by the heroin epidemic and also by an infestation of other dangerous opiates like fentanyl, which is 30 to 50 times more powerful than heroin.
Deaths from fentanyl overdoses more than doubled in Ohio from 503 in 2014 to 1,155 last year.
In Columbiana County, there were 30 deadly drug overdoses in 2015, 19 in 2014, and 27 in 2003, according to the records. There was just one in 2005.