The grandparents of a 7-year-old boy in Idaho who was reported missing with his sister over a month ago are offering a $20,000 reward for information.
At a news conference on Tuesday, Larry Woodcock and his wife Kay Woodcock pleaded for the safe return of Joshua Vallow and his sister, Tylee Ryan. The Woodcocks are not the grandparents of Tylee.
Police have been searching for Joshua, who is adopted and has special needs, and Tylee, 17, since November when officers with the Rexburg Police Department attempted to conduct a welfare check on the boy.
Authorities have said that their mother, Lori Vallow, is refusing to cooperate with the investigation and has left the state of Idaho.
"They are two extremely intelligent young children and we want them back," Larry Woodcock said. "If there is anything that Lori can come forth with and help us, please do it. She knows how much we love these kids. We want only the best for them. Please give them back to us."
Investigators said the children were last seen in September. Larry Woodcock told reporters that he and his wife last talked to Joshua in August on FaceTime. He said the call lasted roughly 36 seconds and he believes someone was with the boy and rushed him off the phone.
They tried several times to contact Vallow about speaking with Joshua but she never responded, the grandparents said.
Investigators previously said that Vallow either knows the location of Joshua and Tylee or knows what happened to them. Authorities said the couple has repeatedly lied to detectives and witnesses.
"It is astonishing that rather than work with law enforcement to help us locate her own children, Lori Vallow has chosen instead to leave the state with her new husband," Rexburg police said in a press release posted on their Facebook page in December.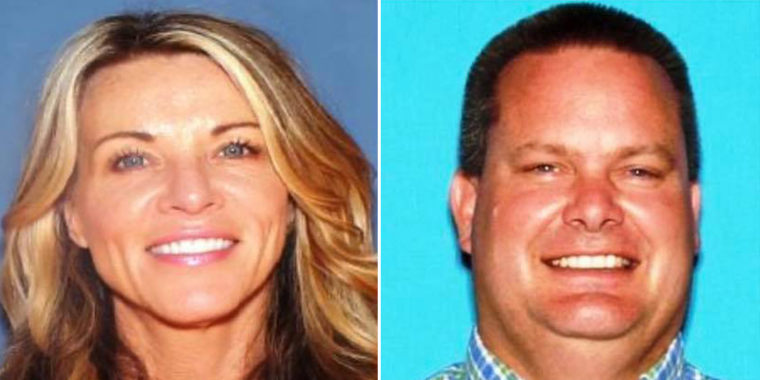 Kay Woodcock said she can't comprehend why Lori is refusing to cooperate with the police.
"I don't understand it," she said. "I just plead for her ... just let us know where the kids are. It's not difficult. It would end all of this, as far as the kids are concerned."
"They're good kids. They don't deserve this. And we as a family don't deserve this," Larry Woodcock added, saying he is praying that Joshua and Tylee are still alive.
Larry Woodcock said Vallow was a good mother and he doesn't know what happened to lead her to not tell investigators where her children are. A family member previously said in a Facebook post that Vallow and Daybell were part of a cult.
Rexburg's assistant police chief, Gary Hagen, told the Standard Journal, "There is a ton of speculation and a lot of rumors, but nothing that we have determined of classified as a cult."
The grandparents said they are offering a $20,000 reward and urged the public to contact police if they have information that could help the investigation.
Police said last month that they believe the children's disappearance could be tied to the death investigation of Daybell's first wife, Tammy Daybell. She was found dead in her home in October.
The 49-year-old's death was initially ruled as natural but has since been classified as suspicious, and her remains were exhumed so an autopsy could be conducted. Weeks after Tammy Daybell died, Chad Daybell and Vallow married, police.
Lori Vallow's first husband, Charles Vallow, was shot to death by her brother during a confrontation in July, Lori Vallow and her brother were questioned by police but were not charged.