A young man allegedly shot and decapitated his grandmother and her husband at a home daycare in Oklahoma City, police said Wednesday.
Quinton Dashawn Laster, 20, was arrested in the grisly deaths of Sharon Reed, 59, and James Earl Reed, 78, after police found him outside the Reeds' house when they went to do a welfare check there at about 3:30 p.m. (2:30 ET) Tuesday.
Laster, who authorities said is Sharon Reed's grandson, was arrested on two counts of first-degree murder.
Three young children were in a covered garage being used as a daycare at the time of the murders, police said.
"Luckily, they weren't injured in any way, shape or form," Sgt. Ashley Peters with the Oklahoma City Police Department said.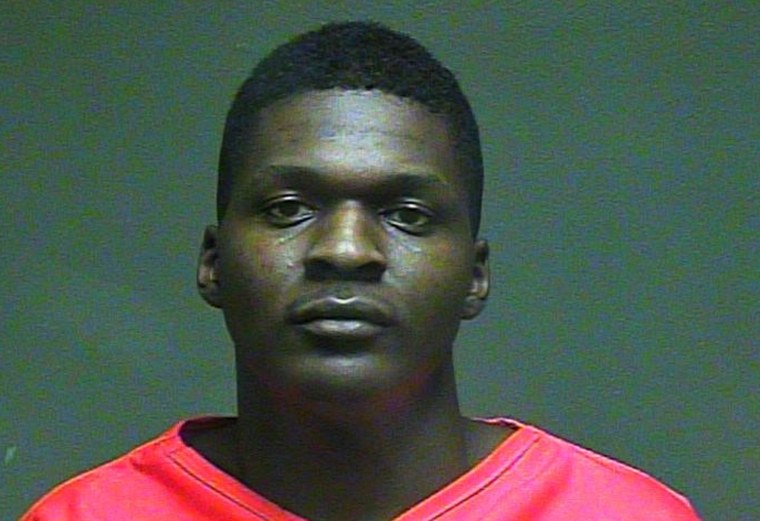 Relatives of the victims told NBC affiliate KFOR that that the kids weren't related to the victims, and said they were mystified by the murders.
"I really think, you know, he must have been high on something," said Brenda Jackson, Sharon Reed's sister.
Jackson said Laster has a history of drug abuse and was kicked out of his mother's house after "he broke all the TVs in her house and just really acted up." He had lived with the Reeds for about two years with no apparent trouble, she added.