Three children remained hospitalized Tuesday after falling three stories from a Ferris wheel at a Tennessee county fair the night before, police said.
The girls — ages 6, 10 and 16 — tumbled from the ride's basket as it overturned at the 67th annual Greene County Fair in Greeneville shortly after 6 p.m. ET Monday.
Officials blamed "mechanical failure" of the ride for causing the girls to drop 30 to 45 feet. Their identities were not released.
Two of the children were flown by helicopter to a local trauma center while the third went to the same facility by ambulance, Greeneville Police Capt. Tim Davis told reporters.
At least two of the three children were alert and answering questions, officials said Tuesday morning. A third child suffered a head injury and was placed in intensive care with a breathing tube.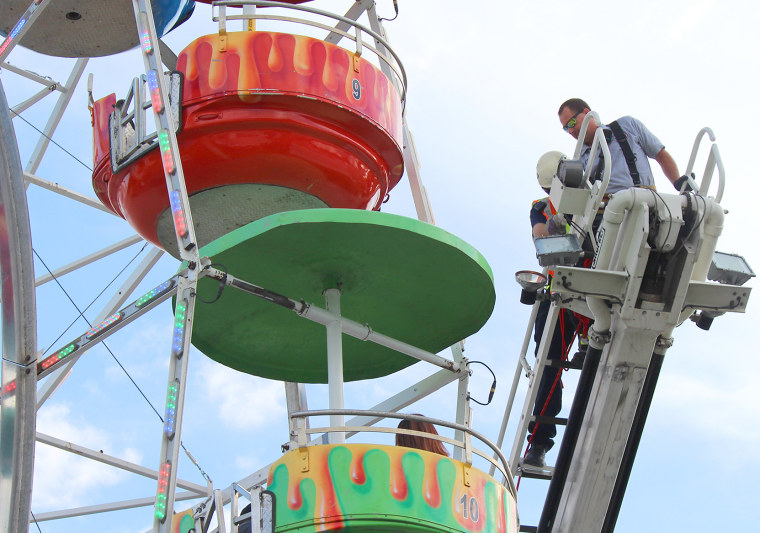 Davis said an investigation was underway into what caused the basket to flip and that all rides at the fair have been shut down until a thorough report is filed through a third-party investigation.
According to an accident report involving the Family Attraction Amusements, which provided the ride for the fair, "car number 9 got caught on a bar and caused (the) car to turn over."
At a news conference later Tuesday, an inspector told reporters that "nothing serious" was found with the other rides although there were some "minor cracks" that were remedied. The fair continues Saturday night, although it's unclear whether the rides will be operational before then.
Police said they are trying to determine how the Ferris wheel malfunctioned.
"Our investigation last night, no one that was interviewed ... indicated anything about seeing the ride rocking," Davis said Tuesday. "We do know that there's information out there to the contrary, and we're trying to run that information down, but there's nothing that was given to us."
A message posted on the Greene County Fair's Facebook page urged prayers for the injured and their families.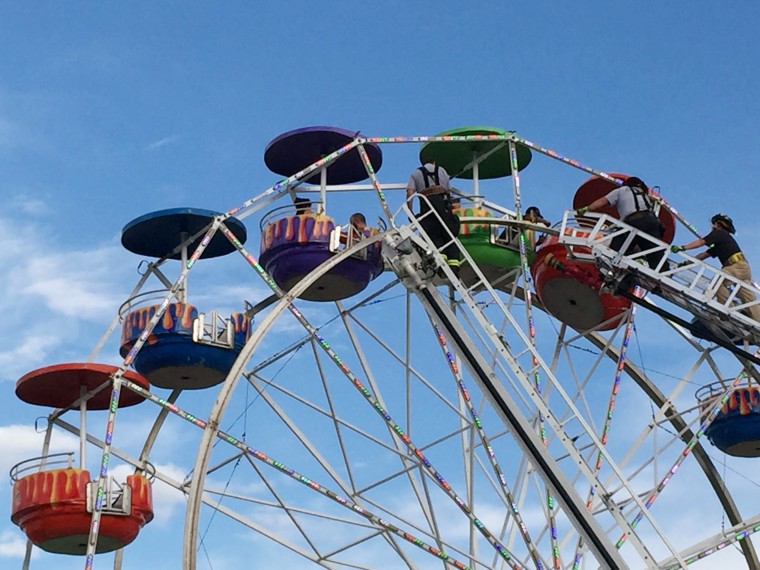 A Tennessee Department of Labor and Workforce Development spokeswoman said the Ferris wheel was last inspected on June 21 in Indiana, and no violations were found.
The ride was set to be inspected again by Aug. 13.
The International Association of Amusement Parks and Attractions said in a statement that safety remains a "top priority" for park operators and serious incidents are "extremely rare."
The accident follows the death Sunday of a 10-year-old boy who suffered an unspecified neck injury at a Kansas water park's waterslide.