/ Source: Associated Press
JUNEAU, Alaska — The police chief in Alaska's capital city defended his department's response after the newly elected mayor was found dead at home, bruised and bloodied, and speculation ran rampant as to the cause of his death.
But on Wednesday, preliminary autopsy results indicated that Stephen "Greg" Fisk, 70, died of natural causes and that the injuries he sustained were consistent with falling or stumbling into objects.
The speculation was fueled — and the attention surrounding the case grew — when police did not immediately rule out foul play in the death of Fisk, who went by Greg. Police deferred until autopsy results came back.
Sometimes, it's obvious at the scene that a person died of natural causes. "In this case, we just can't confirm that yet or rule anything out," police spokeswoman Erann Kalwara had said Tuesday.
Fisk's death made national headlines this week and garnered notice far outside Juneau's remote location.
During a news conference, police chief Bryce Johnson said Fisk had a history of heart problems. He said it's believed that Fisk had some issues with his heart and fell.
No one had witnessed the death, and when the first person to find Fisk, his son, saw the injuries and blood at the scene "the first assumption was someone had done something to him," Johnson said.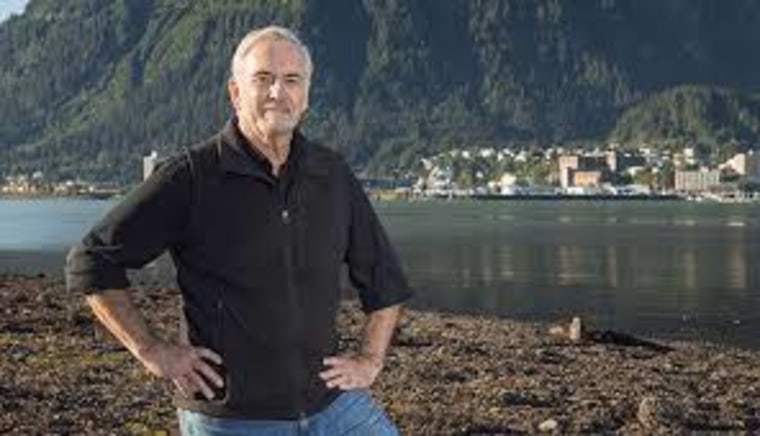 Police proceeded not knowing the cause and had an obligation to rule out all the possibilities, Johnson said. He said he noted multiple times that it also was possible that Fisk had fallen. But there was a period of time where authorities didn't have answers, he said.
"And people being people, they run with the unknown for that couple of days, and it's Juneau, Alaska, it's an exotic location. It's a newly elected mayor. And so it was an intriguing story," he said.
Related: Greg Fisk, New Mayor of Juneau, Alaska, Found Dead in Home
But in reality, it was a tragic story for the family and for Juneau, Johnson said.
Prior to the autopsy, police also said there was no apparent gunshot wound and nothing to suggest drugs were involved or that it was a suicide.
Fisk had scheduled appointments Monday and when he missed them, his adult son, Ian, went to his father's home. Fisk lived alone.
Fisk, a fisheries consultant, was sworn in as mayor in October after ousting the incumbent.