The woman whose kiss was seen around the world thanks to an iconic photograph taken at the end of World War II has died at age 92, her son told NBC News.
The picture, taken in Times Square on Aug. 14, 1945, shows Greta Zimmer Friedman getting a smoldering smooch from a sailor on V-J Day as the streets filled with people celebrating the Japanese surrender. It was published in Life magazine.
Friedman died Thursday in Virginia after a series of ailments: osteoporosis, a broken hip, and finally, pneumonia, said her son, Joshua Friedman.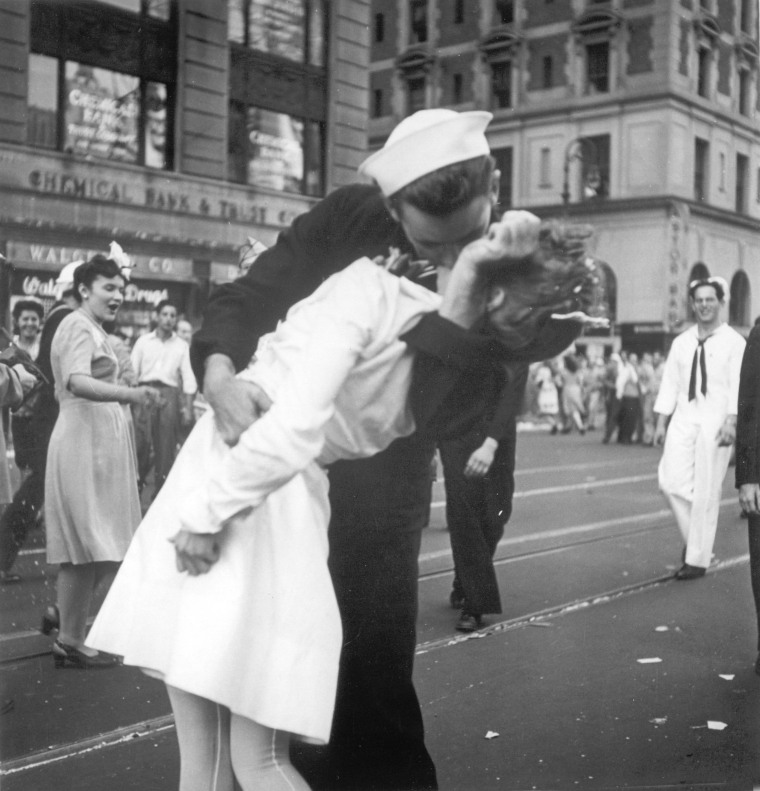 Joshua Friedman said his mother never felt like she had done anything to deserve a spot in American history.
"The photo means a lot to so many people," he told NBC News. "My mother always felt like it wasn't anything she did, it was something that happened to her."
In a way, her exuberance was a reason for what happened: Friedman, who was a dental assistant but was thought over the years to be a nurse because of her uniform, had been at work when she heard rumors that the war was over.
She told the Veterans History Project of the Library of Congress in 2005 that she headed for Times Square, which wasn't far from her office, to find out for herself.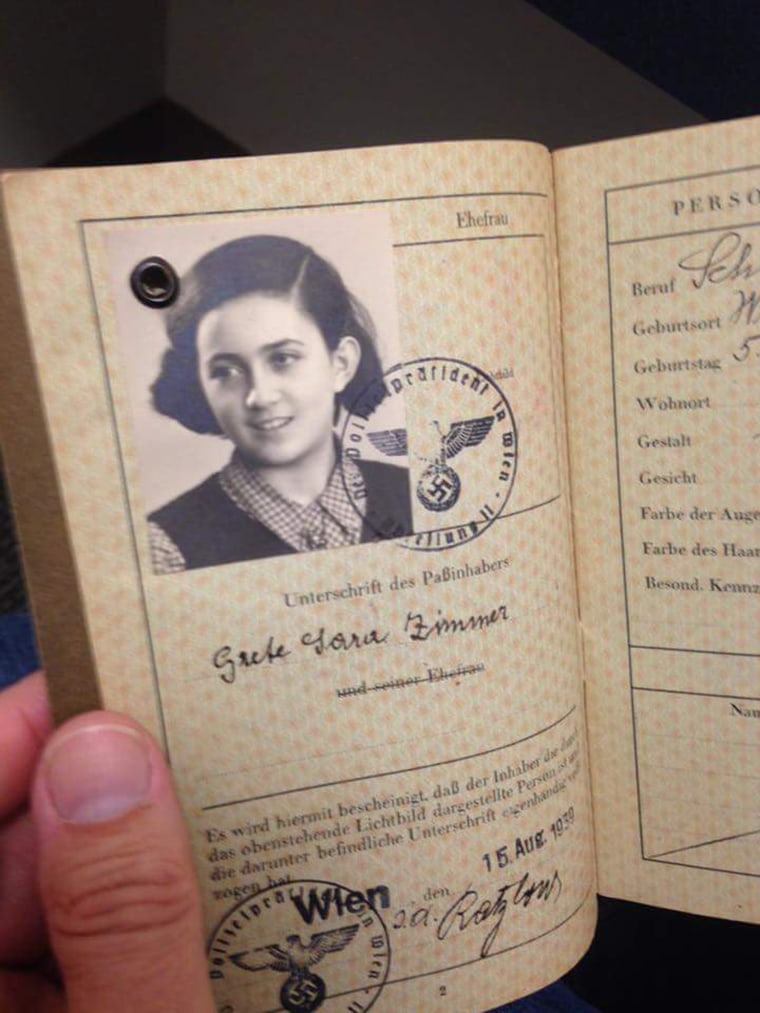 "Suddenly, I was grabbed by a sailor. It wasn't that much of a kiss. It was more of a jubilant act that he didn't have to go back," she said. "I found out later he was so happy that he didn't have to go back to the Pacific where they had already been through the war."
The sailor didn't give Friedman his name, and Friedman, 21 at the time, returned to her office, where her bosses canceled appointments for the rest of the day to celebrate.
Unbeknownst to either the sailor or her, Life photographer Alfred Eisenstaedt snapped a photo of them locking lips, and published it in the magazine a few weeks later with the simple caption "V-J Day" and no identification of the people in it.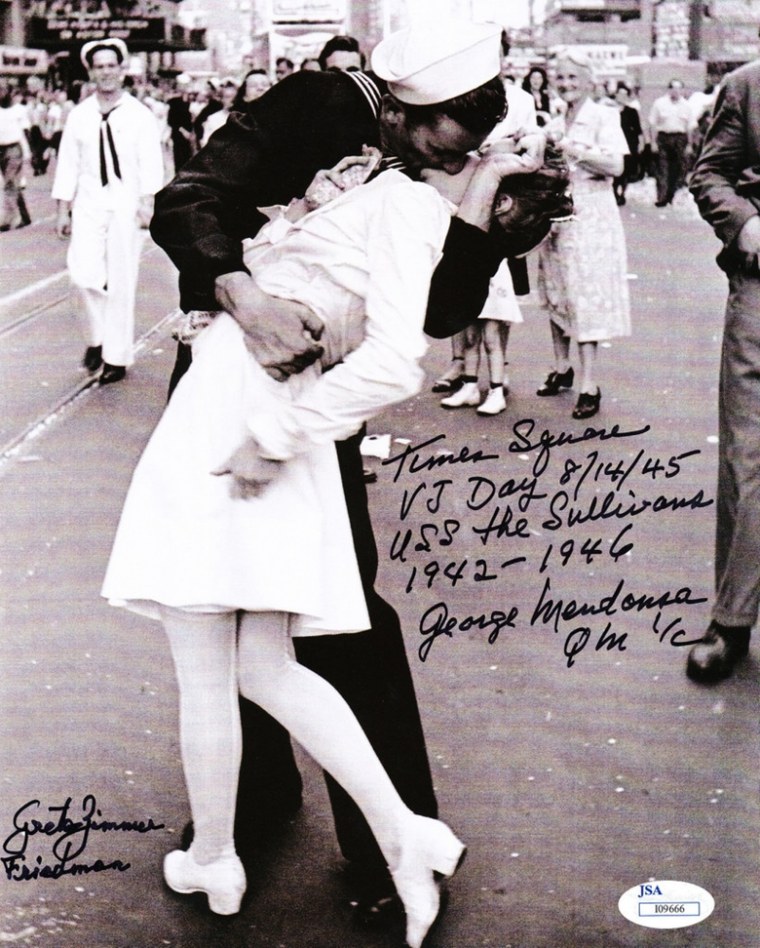 Over the years, many people claimed to be the subjects in the photo. It wasn't until the 1960s that Friedman came across the photo — and wrote to Life. The magazine by then had had others come forward with the same claim, and told her it had identified the woman already — although it never made an official identification.
In 1980, Life ran the photo again, and was again deluged with claims from people saying they were the ones in it.
The sailor's identity remained a mystery until more recently, when George Mendonsa of Rhode Island went so far as to sue Life after the Naval War College used 3-D face scanning technology to conclude he was the one who had grabbed Friedman.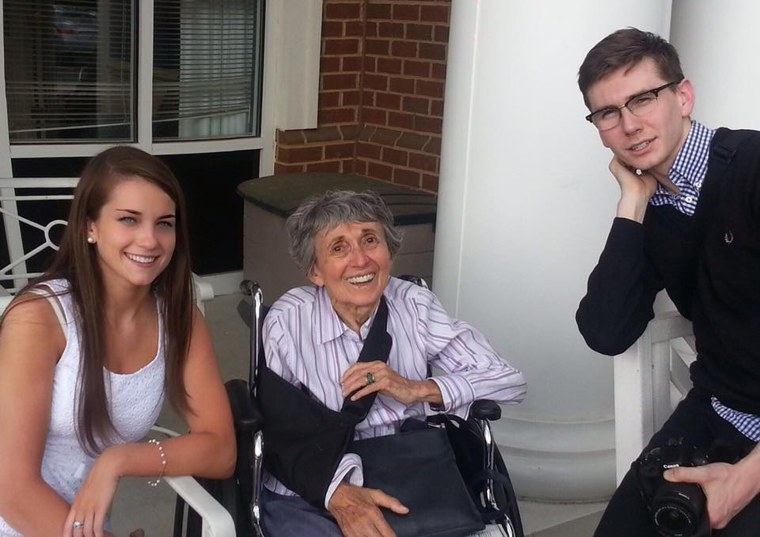 Eisenstaedt died in 1995. A 2012 book, "The Kissing Sailor: The Mystery Behind the Photo that Ended World War II," lists evidence that supports Mendonsa and Friedman as the two in the photo.
Friedman will be buried next to her late husband, Misha Friedman, who served as a general infantry in the military and died in 1998, their son said. The two will be side-by-side in Arlington National Cemetery.
"It seems fitting," Joshua Friedman told NBC News.