Winter isn't going anywhere.
The famed groundhog Punxsutawney Phil saw his shadow Friday morning, which means an early spring isn't on its way, according to local lore.
Thousands of revelers bundled up in 11-degree temperatures in the town of Punxsutawney, Pennsylvania, about 80 miles northeast of Pittsburgh, to witness Phil's annual prediction on how long the North American winter will last. According to legend, if the rodent emerges from his dwelling and sees his shadow, six more weeks of winter should be expected.
But if Phil doesn't see his shadow, spring is in for an early arrival.
Related: Groundhog day spotlights America's favorite weather animal
His prediction this year comes after record-breaking freezing temperatures across North America and an unusually powerful winter storm known as a "bomb cyclone."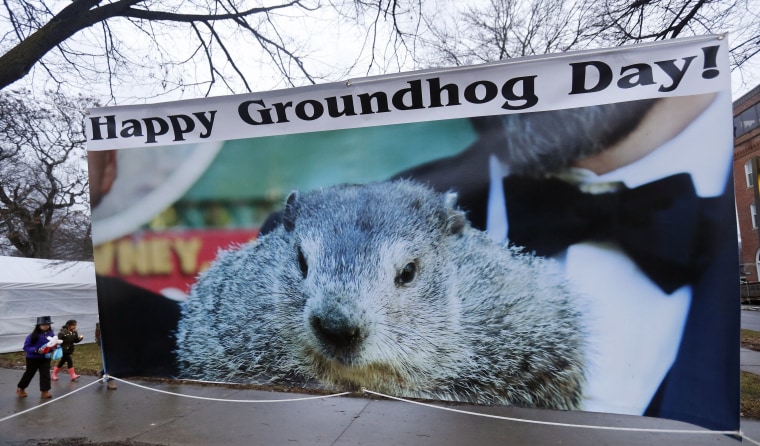 Groundhogs, portly rodents belonging to the squirrel family, have been offering weather predictions in the tiny town since 1887.
The annual Groundhog Day event, made more popular by the 1993 comedy film "Groundhog Day" starring Bill Murray, draws faithful followers from as far away as Australia and Russia. This year was the 132nd ceremony.
Phil is not the only weather-predicting groundhog on the East Coast. His competitor, a groundhog named Chuck, also made a prediction in the New York City borough of Staten Island on Friday, contradicting Phil and finding an early spring is coming.
Chuck famously bit former New York City Mayor Michael Bloomberg during the ceremony in 2009.