A 22-year-old Guatemalan woman in the custody of Immigration and Customs Enforcement died in a Texas hospital, the agency said Monday.
The death is the eighth to occur in ICE custody since the fiscal year began in October and is equal to the number of deaths in the whole prior fiscal year for 2019.
Maria Celeste Ochoa Yoc de Ramirez died Sunday morning in Fort Worth, Texas, where the woman had been hospitalized since Feb. 28, the agency said in a statement.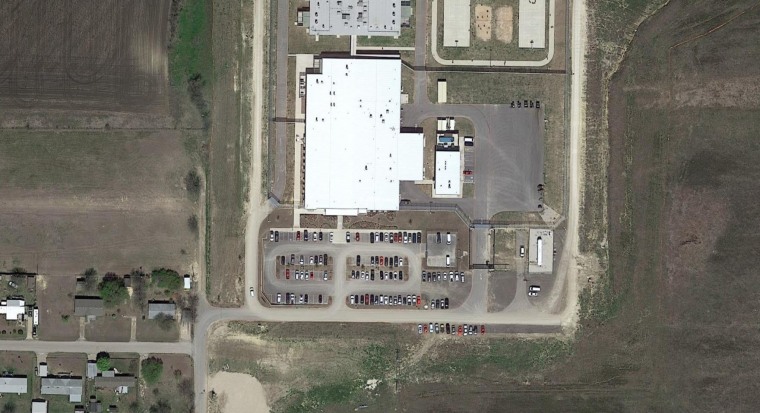 ICE said the woman's cause of death was "autoimmune hepatitis, complicated by septic shock and acute liver failure."
Ochoa was apprehended by Border Patrol in early September after crossing the border near Hidalgo, the agency said. She was transferred to ICE custody on Sept. 6 at a detention center in Raymondville, ICE said.
She had passed a "credible fear interview," an initial step in the process for claiming asylum, and had been placed in immigration proceedings, the agency said.
Ochoa was hospitalized in February for a medical procedure and two days later underwent surgery, the agency said. ICE did not specify what medical procedure and surgery Ochoa underwent or why she needed them.
She was medically discharged on Feb. 10 and transferred to a different detention center in Alvarado, ICE said. She was taken to the hospital for "additional medical treatment" on Feb. 18, the agency said. It did not specify what treatment Ochoa received.
She was then transferred to the hospital in the Fort Worth area on Feb. 28, where she remained until she died on Sunday, ICE said.
ICE said consistent with its protocols, the Department of Homeland Security's Office of Inspector General, the ICE Office of Professional Responsibility, the Guatemalan consulate and Ochoa's family had been notified about the death.
In December, Congress opened an investigation into the medical care provided to ICE detainees, following allegations of inadequate treatment detailed in a complaint from a whistleblower. The allegations, first reported by BuzzFeed News, detailed claims including two preventable surgeries and that inadequate medical care had contributed to several deaths.