A toddler who fatally shot his mother on a Milwaukee highway Tuesday found the gun after it was left in car the woman borrowed from a security guard, police said Wednesday.
Patrice Price, 26, was driving the borrowed car Tuesday morning when a .40-caliber handgun used for her friend's armed security job slid into the back seat, where her 2-year-old son found the and fired through the seat, the Milwaukee County Sheriff's Office said.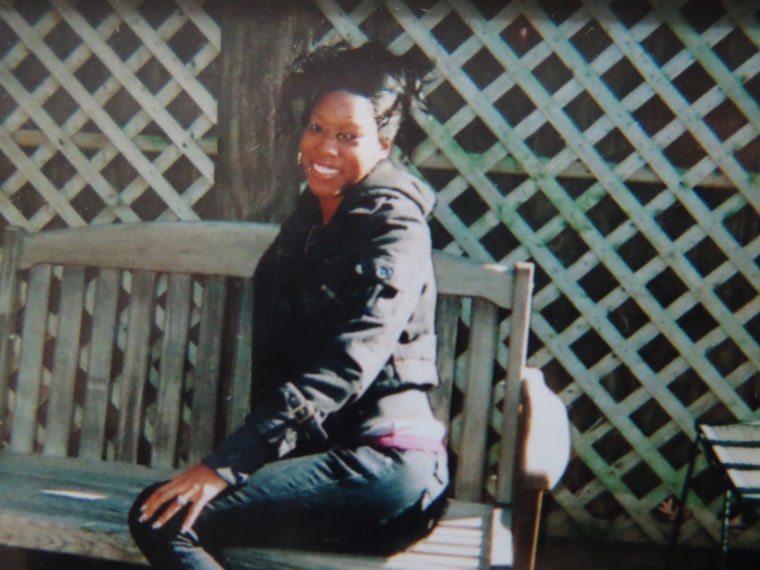 "We love her, we miss her," Price's brother Antonio told NBC station WTMJ-TV in Milwaukee. He said Price was a mother of three children. She borrowed the car from the friend because someone had stolen her car, family said.
The gun belt owned by Price's friend was found on the floor of the front passenger seat. The child was not in a car seat, the sheriff's office said.
A sheriff's spokesperson could not say whether the gun was registered to the friend or a security company, but said he had the weapon for use with the man's security job. The investigation is continuing.
"I'm just going to say it like this, it wasn't his fault and I don't blame him," Price's brother, Andre Price Jr., told WTMJ.
After the shooting on southbound Wisconsin Highway 175, bystanders pushed the vehicle out of traffic, the sheriff's office said. Deputies performed CPR but Price, who was shot in the back, was pronounced dead on the scene.
Price's mother and a 1-year-old child were in the front seat when the shooting occurred, the sheriff's office said. Family members told WTMJ Price was driving her mother to an appointment when she was shot.
"I want them to remember her beautiful smile, her kind heart and her gracious heart," Price's father, Andre Price Sr., said.