The sister of the man accused of killing five people and targeting an elementary school in a shooting spree in Northern California says he had long struggled with mental illness.
Kevin Janson Neal, 44, was killed by police after shooting at officers who ran the vehicle he was in off the road during the shooting spree, part of which was thwarted by quick lockdown procedures at Rancho Tehama Elementary School, authorities said.
"His mental condition continued to deteriorate, and you know as a family you want to be supportive and you want to love them — and you know, he just continued to devolve and descend into conspiracy theories and hallucinations and delusions of grandeur," Neal's older sister, Sheridan Orr, said in an interview Wednesday from her home in Cary, North Carolina.
"It became difficult to have conversations with him because you never knew what was real and what was fabricated and what was in his mind," she said.
Neal is believed to have murdered his wife and concealed her body beneath the floor of their home before embarking on the shooting spree, which left four other adults dead, officials said.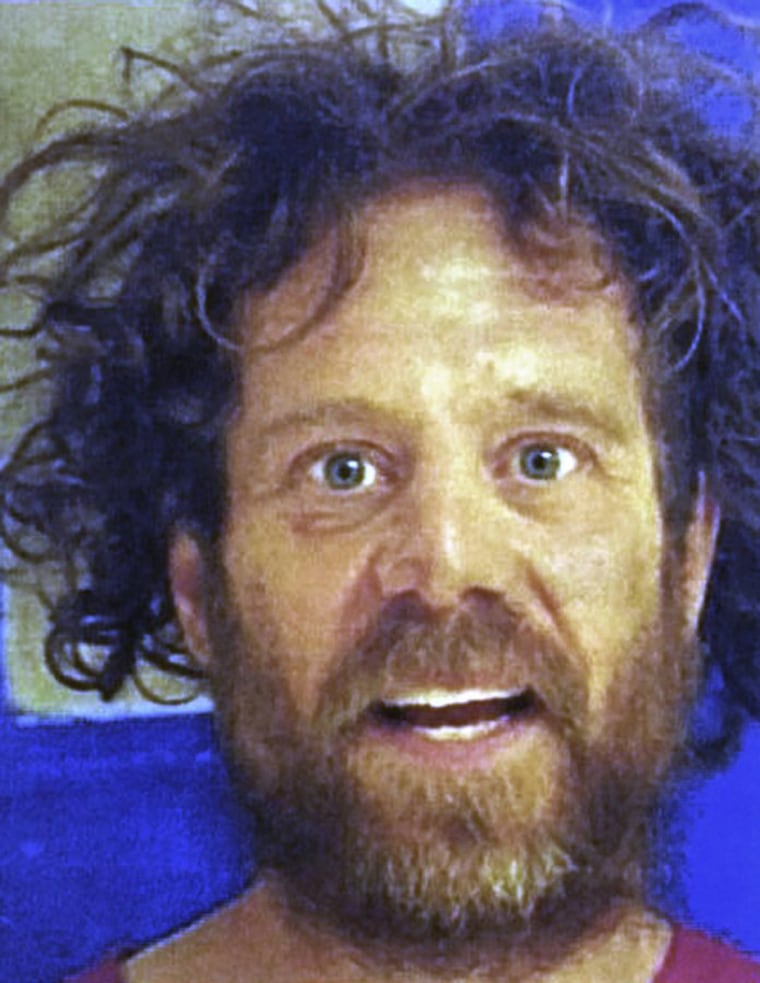 He is suspected of ramming a vehicle into the fence outside of the elementary school and firing into the building — but wasn't able to get into any classrooms because school officials, hearing gunshots about a quarter-mile away, put in place a lockdown procedure, authorities said. One child was shot inside the school.
Orr said she last saw Neal about seven years ago when he was packing up his truck to leave for California, but talked to him more recently than that.
They spoke in January, she said, after Neal was arrested for assault with a deadly weapon in an incident involving a neighbor. Neal complained about having trouble with his neighbors, and Orr said all she could do was give him a gift card to get some clothes to wear to court.
Neal's mother told The Associated Press that her son told her "Mom it's all over now" the day before the shooting rampage, and that he said "I have done everything I could do and I am fighting against everyone who lives in this area."
Orr said that the family had dealt with similar statements for 20 years, so barely reacted to the last one. "We got, 'I can't take it anymore' a thousand times — like when do you know if it's real?" she asked.
Orr said the family tried to get Neal mental help as a teen, but "he got out and we hoped for the best and you know we changed our family to try to, to provide him with what he needed." When they called hotlines for help Neal would become enraged, she said.
"We begged him to go to mental health facilities after he went to California and he got afraid that the government would get his numbers," Orr said. She said his mental condition "continually deteriorated" since around October of 2016.
Investigators recovered two semi-automatic rifles and two handguns after the shootings, police said Tehama County Assistant Sheriff Phil Johnston told reporters Wednesday that investigators are confident that Neal manufactured the rifles at his home. He said the handguns were not registered to Neal.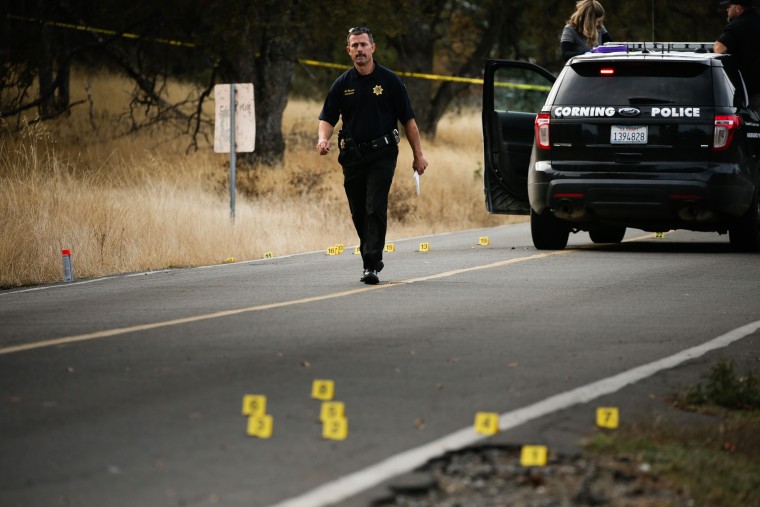 Neal was not prohibited from owning firearms, Johnston said. But an attorney who used to represent Neal told the Associated Press that a judge barred Neal from having guns after he was charged with stabbing a neighbor. Attorney Leo Barone told the AP that Neal should have been unable to legally purchase guns because of the court order.
The first calls of a shooting came in just before 8 a.m. local time Tuesday (11 a.m. ET), Johnston said, and the shooting spree ended with Neal's death around 45 minutes later. During that time Neal allegedly fired at passersby and homes apparently at random, and Johnston has said it appears he targeted the elementary school at random.
"I don't want to politicize this now, I know people say it's not the time, but we cannot help but feel that ... he needed better mental health care, and we needed a way to get that for him, because that is something that that I think would have changed the story," Orr said.
"He had no business with guns," Orr said.
"The biggest thing is, we are so sorry for those victims in that community," she said. "I can't even imagine what they're going through."