The man who killed 9 people and injured 27 others in Dayton, Ohio, was on drugs at the time of his attack, according to authorities.
Dayton police said the gunman had cocaine, Xanax and alcohol among other substances in his system at the time of the mass shooting before police fatally shot him. Montgomery County Coroner Kent Harshbarger said that authorities also found a bag of cocaine on Connor Betts, 24.
Police have yet to identify a motive in Betts' attack.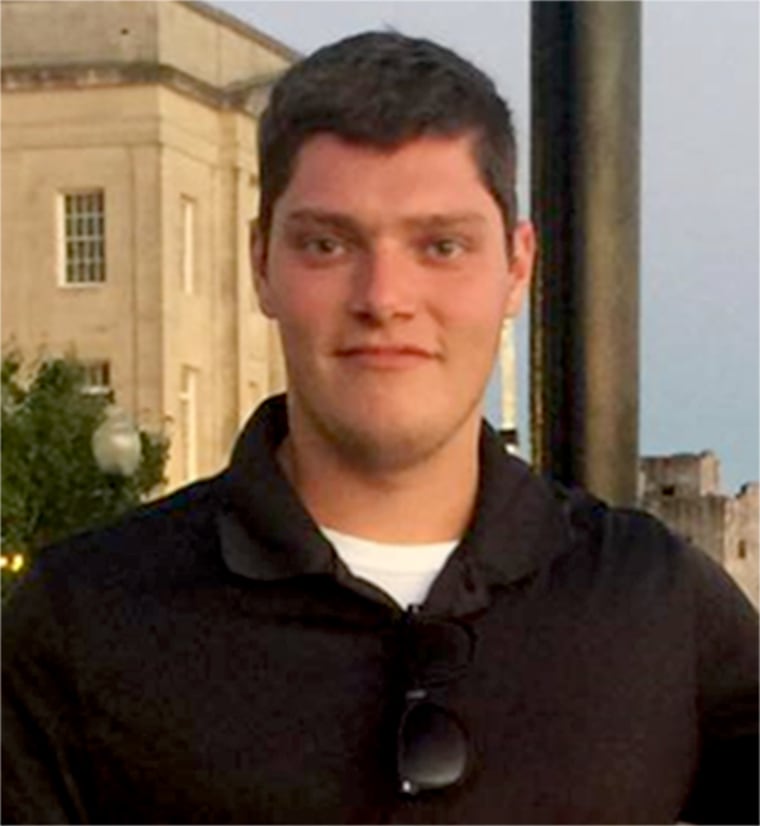 Betts allegedly obtained the body armor, 100-round magazine and a firearm accessory used in the deadly attack from a friend.
Police announced Monday that Ethan Kollie, 24, was charged with two offenses, not connected to the Aug. 4 massacre — falsely denying that he was a drug user when buying a handgun for himself in May, and then possession of a firearm while unlawfully using drugs.
"To be clear, there is no evidence and allegation in this criminal complaint that Kollie intentionally participated in the planning of Betts' Aug. 4 shooting," U.S. Attorney Benjamin Glassman for the Southern District of Ohio said. "I don't want that to be misconstrued."
Court documents said Kollie bought the equipment and kept them in his apartment "to assist Betts in hiding them from Betts' parents."
In addition to the body armor and magazine, Kollie also purchased for Betts an "upper receiver of the AR-15 weapon," according to a criminal complaint. An upper receiver creates a pathway for the cartridge to move efficiently from the magazine to the weapon's barrel.
Kollie told FBI agents that he did "'hard drugs' with Betts, as well as marijuana and acid, four or five times a week from 2014 to 2015," Glassman said.
Betts' sister, 22-year-old Megan Betts, is among the victims in the Aug. 4 shooting. A friend who arrived to the downtown area with the siblings was also shot, but survived.
The other victims were Lois Oglesby, 27; Saeed Saleh, 38; Derrick Fudge, 57; Logan Turner, 30; Nicholas Cumer, 25; Thomas McNichols, 25; Beatrice Warren-Curtis, 36; and Monica Brickhouse, 39.
The entire massacre lasted for only 32 seconds, according to a timeline disclosed by police Tuesday.
Adelia Johnson, who dated Betts earlier this year, told "Today" that Betts often brought up mass murders when they spent time together.
On their first date, she said, he showed her body camera video from a mass shooting at a synagogue. Another time, he asked her to accompany him as he tried to drop off an anonymous letter to an ex-girlfriend. The letter's message — "You can't escape your past" — unnerved her, she said.
His fixation on the ex, Johnson said, "was the final red flag."
Another former girlfriend from high school, Lyndsi Doll, told "Today" recalled that when she first met Betts "a lot of women were coming to me and warning me about his violent tendencies."
Doll said he was never violent or threatening to her, but fellow students and friends told her about a "rape list" and a "hit list" he allegedly made. Former classmates have said his threats against women got him suspended from school.
NBC News has not independently verified their accounts, which came to light after police said there was nothing in the gunman's background that would have kept him from buying the rifle used in the shooting.