A veteran Austin police officer putting away horses for the night was able to stop a gunman rampaging through the city's downtown early Friday — ending the suspect's 10 minutes of terror before anyone was hurt, authorities said.
But police are trying to determine whether the shooter, who had been driving around the Texas capital, was killed during a gunfight with the officer or if he took his own life. He was later identified as Larry Steve McQuilliams, 49, of Austin.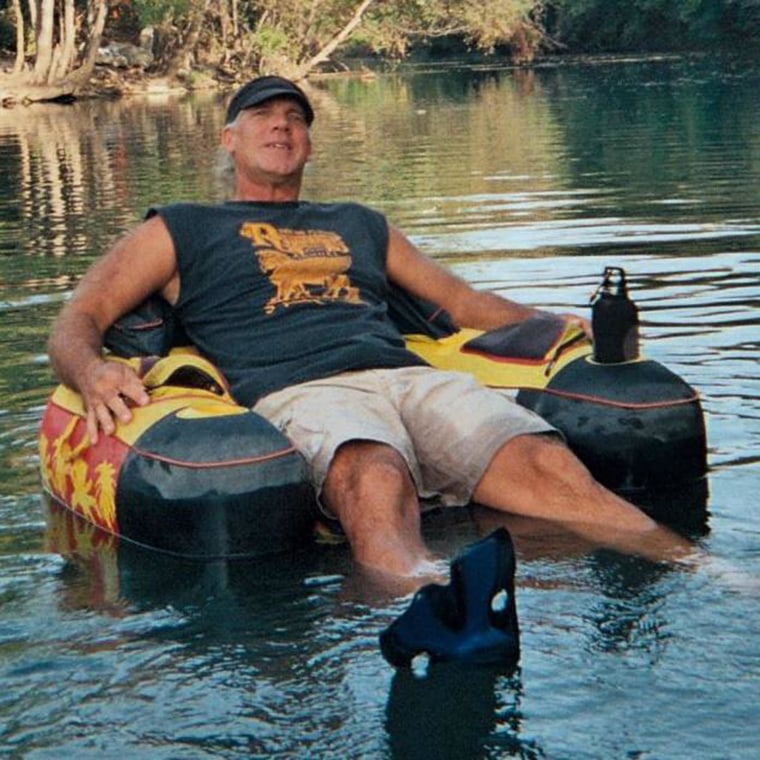 "Many, many rounds were fired in downtown Austin," Police Chief Art Acevedo told reporters Friday morning, estimating that more than 100 rounds ricocheted in the area. Police said McQuilliams was known to have a criminal history, but didn't release details. He had been wearing a suspicious vest at the time he died, so a bomb squad was called in to determine whether he was carrying improvised explosive devices, Acevedo said.
They also searched the van he was driving after spotting what appeared to be "cylinders" stashed inside. No IEDS were found on the suspect or in the vehicle, police said.
The first 911 calls were reported at 2:22 a.m. local time (3:22 a.m. ET), said Assistant Chief Raul Munguia. Over the next 10 minutes, shots were reported throughout the downtown area, including at the federal courthouse and the Mexican consulate.
Acevedo said the suspect unloaded a small green cylinder, typically associated with portable BBQs, to ignite a fire at the consulate. The fire was put out before it could cause any real damage.
When the suspect arrived at police headquarters, an officer putting away horses saw him open fire at the outside of the building. Acevedo said the officer, a 15-year veteran, held onto the horses with one hand and fired his gun with the other.
Munguia said the suspect was in a vehicle but when officers approached they noticed the cylinders and called in a bomb squad. They dragged the suspect away from the vehicle for his safety, and that's when they saw he was wearing a vest. He died at the scene.
Jesse Van Wallene, 29, told NBC News he found himself around 15 feet away from the shooter earlier during his spree as they stopped at a red light. He said he spotted him with a "large gun in his hand."
"He was in full gear so he didn't seem like a civilian, but there was no writing on any of the equipment," said Van Wallene, a waiter. "It seemed like he was wearing a bullet-proof vest and he was wearing a helmet with a clear visor over his face."
Van Wallene said the gunman started shooting at a building opposite the police headquarters. "He was firing in bursts of about five shots," he recalled. "He didn't even seem to acknowledge we were there, he just seemed very focused on firing at the building, which had no lights on inside. The girl in my car said, 'Go, let's get out of here.' We ran the red light."
Eyewitness Hans Paap, who lives on the third story of an apartment block close to the police department, said he was woken up by the sound of gunfire.
"I woke up to a burst of gunfire, heard a second round and then got to the window and saw a third round," he said. "You could see the muzzle flashes."
The 36-year-old nightclub manager added that he could not see whether the gunfire was coming from officers or the shooter.
"Police responded very quickly, as you can imagine," Paap said. "Four or five cruisers came onto the scene. There was a team that approached a white car that was parked the wrong way on East 8th Street, but they retreated."
Paap said the scene of the shooting was at the eastern end of downtown Austin's entertainment district.
"On a typical Thursday, Friday or Saturday night, there could have been more people around, but it was very quiet tonight," he added. "A lot of bars had shut down for Thanksgiving."
Police and FBI agents are still trying to determine a motive. Acevedo said Friday morning that the shooter could be "anti-government" or have a political agenda based on his apparent targets: government buildings and police.
"The national debate today about immigration, that certainly comes to mind," Acevedo said. "Political discourse becomes very heated, sometimes very angry. The rhetoric is not healthy."
NBC News' Erik Ortiz contributed to this report.