The suspect who gunned down a Virginia state trooper at a Greyhound bus station Thursday had a lengthy criminal history in Illinois that included gun violence, state police said Friday.
James Brown III, 34, of Aurora, Illinois, was fatally shot by state troopers after opening fire on Trooper Chad Dermyer at the Richmond station around 2:45 p.m. Thursday, authorities said.
Brown opened fire on Dermyer, 37, shortly after Brown was approached by the former Marine during a training exercise at the bus terminal, Virginia State Police Superintendent Col. Steven Flaherty said at a news conference Friday.
Brown has "an extensive criminal history" in Aurora, Flaherty said. He was charged with attempted murder in 2001 before pleading guilty to lesser charges and being sentenced to four years in prison, The Associated Press reported.
"It's unfortunate he was able to get a gun, based on his history," Flaherty said.
Related: Trooper, Gunman Dead in Shooting at Greyhound Station in Virginia
Brown used a .40-caliber Beretta semiautomatic handgun that was purchased legally, but by someone else. Authorities are working to trace the weapon and find out how he got the gun, Flaherty said.
Police found 147 rounds of ammunition inside two magazines and a partially-filled box inside Brown's luggage, Flaherty said. Brown was traveling from Raleigh to Chicago with a stop in Richmond, he said.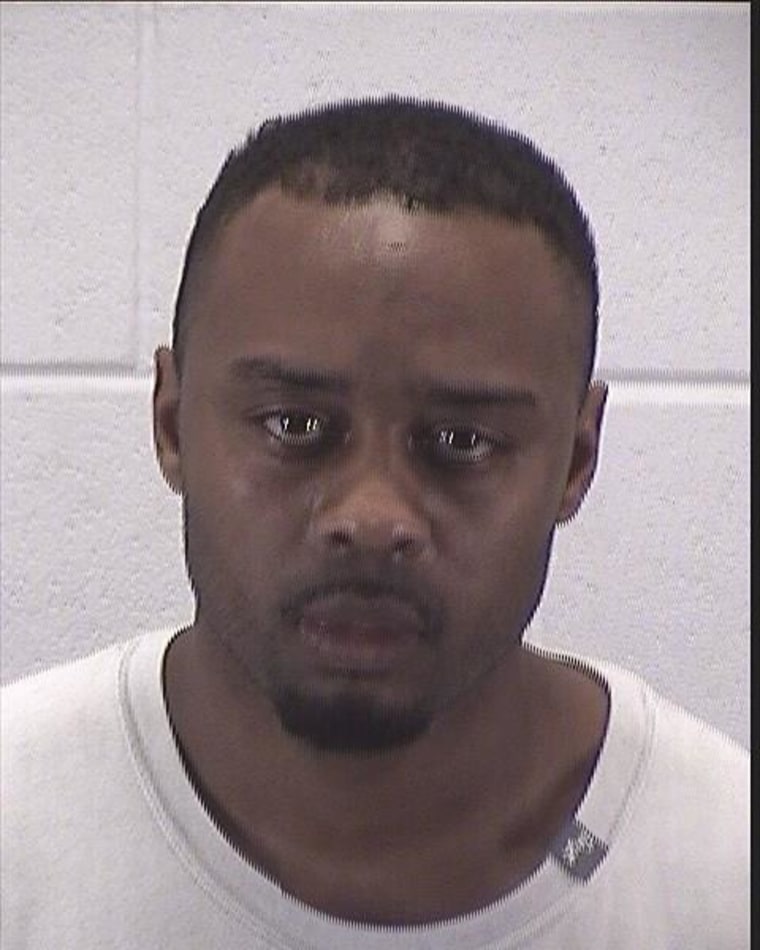 Police don't have a motive in the shooting. There were no open warrants for Brown's arrest.
Brown went to some luggage near the entrance, then turned and walked away from it and "within seconds he pulled a .40-caliber Beretta semiautomatic pistol from his waistband of his pants," Flaherty said.
"They were pretty much side-by-side, with Brown being to Chad's right. He [Brown] turned into him and fired the shots, multiple shots, struck Chad multiple times," Flaherty said.
Brown opened fire within seconds of being approached by Dermyer, Flaherty said, and authorities don't know what was said between the two.
"If it was anything, it was probably small talk to try and engage him and find out what he was doing," Flaherty said.
Dermyer joined the Virginia state police in 2014, and was new to the counter-terrorism unit. Dermyer "certainly had a reputation for being 100 percent professional in every way," Flaherty said.
He was a great trooper," Flaherty said.
Flaherty highlighted Dermyer's dedication by pointing to a traffic stop Dermyer made on Interstate 64 last year that ended with the remains of the driver's long-missing son being found the trunk.
"Really had it not been for his thoroughness and his perseverance in that stop, certainly that case would have remained unsolved for a period of time," Flaherty said.
Dermyer is survived by his wife Michelle, and two young children, officials said.
Funeral services for Dermyer are still being arranged, Flaherty said.