A tip called in to police led to the capture Thursday morning of the man wanted in the shooting deaths of three people at a suburban Denver Walmart.
Police said the man, Scott Ostrem, 47, hadn't fled far after Wednesday night's chaos: They said he was spotted driving in the same red Mitsubishi Mirage he used for his escape and was arrested about a half-mile from his home, near the Walmart.
Thornton police spokesman Victor Avila said officers were in Ostrem's neighborhood conducting surveillance when they got a citizen tip about his location in the area. Officers were "right on his tail as they saw him coming by," Avila said. Ostrem was forced to sit tight at a traffic light as a SWAT team and plainclothes officers descended on him.
Upon his arrest, bystanders shouted to the officers, "Good job, guys!"
Avila said that a search warrant was issued for Ostrem's home and that his car was seized in an effort to ascertain a motive. He wouldn't elaborate on whether firearms were recovered.
Ostrem was nonchalant and appeared to be firing randomly with a handgun at people near the cash registers at the front of the Walmart, police said. They added that it was unknown if the attack was related to terror.
"This is a very heinous act," Avila said earlier. "We don't know exactly what the motive of the person was, but it was certainly a terrible act."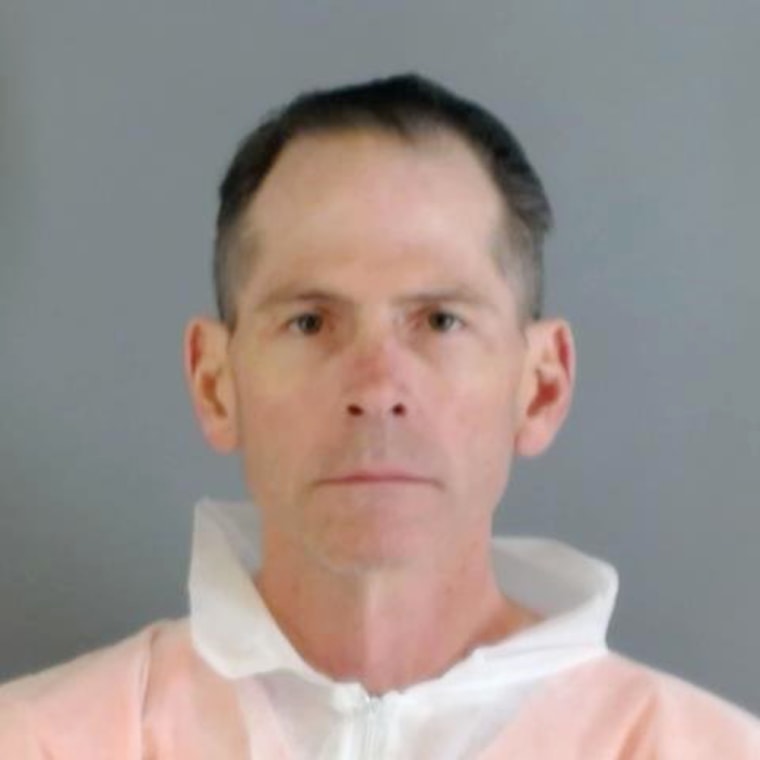 The first calls were reported at 6:10 p.m. local time (8:10 p.m. ET), and the gunman was described as wearing a black jacket, blue jeans and a maroon shirt.
Ostrem was wearing a maroon shirt when captured.
Two men were killed at the scene, while a woman later died at the hospital, police said. They were identified by the Adams County coroner as Carlos Moreno, 66, of Thornton; Victor Vasquez, 26, of Denver; and Pamela Marques, 52, of Denver.
Hundreds of emergency vehicles rushed to the Walmart, where customer in the busy shopping center ran out of stores in panic and families waited anxiously to reunite with their loved ones in the parking lot.
Police described the scene as one of "mass chaos."
Aaron Stephens, 44, was in the self-checkout line when he heard a single shot followed by two more bursts of gunfire before people bolted for the exits.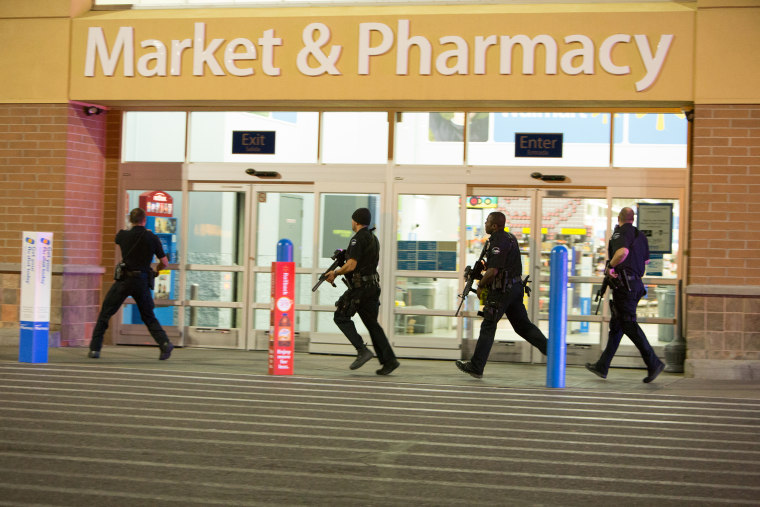 "At first I thought it was a firecracker," he told KUSA, "but it sounded more — it was louder. ... I was like, 'What the heck's going on?' Then I heard two more shots and I freaked out and hit the ground."
Guadalupe Perez was inside the store with her young son when she heard what she thought was a balloon popping.
A store employee told her someone was shooting, and then Perez saw people running away yelling: "Let's go. Let's go. Leave the groceries."
Investigators, including special agents with the Bureau of Alcohol, Tobacco, Firearms and Explosives, were reviewing security video and interviewing as many as 48 witnesses from the scene. Avila said police don't yet know how many rounds were fired.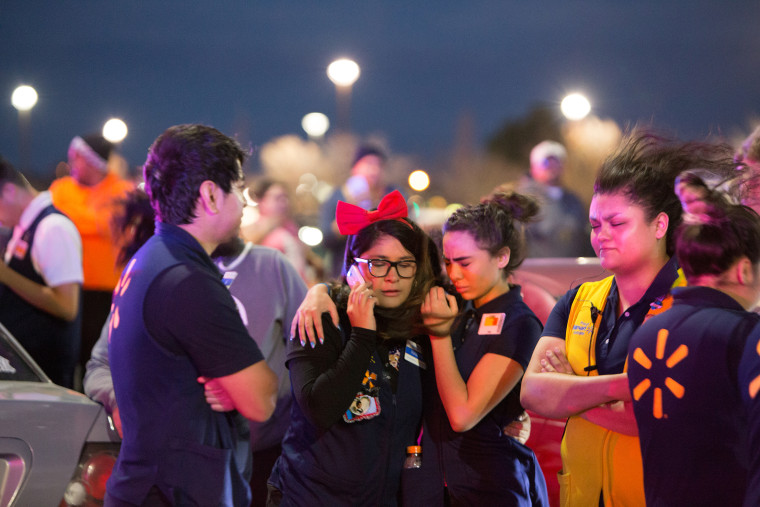 Avila said Ostrem does not have an extensive criminal history. His rap sheet includes charges dating to 1990, and includes an arrest for harassment, and in the past five years, for driving under the influence.
New charges were pending and Ostrem was set to appear in court Friday morning. Police added that they're still investigating whether he had any connections with the store prior to the shooting.
Walmart said in a statement that it was "deeply saddened by this tragic event" and was assisting law enforcement. It also said all of its employees were accounted for and uninjured.
Stephens said he can't forget the frightened looks as fellow shoppers and Walmart employees ran for their lives.
"I didn't want to die," he said. "Here's Las Vegas happening in Colorado — at that moment all I could think about was my life."