An Air Force base and local schools and businesses in southeast Albuquerque, New Mexico, were locked down for hours Monday afternoon as authorities sought a possible gunman, police told NBC News. All lockdowns were lifted Monday night as Albuquerque and Bernalillo County authorities continued looking for the man.
Albuquerque police said they received numerous calls reporting that a man carrying multiple firearms was firing gunshots near Innovation Parkway and Eubank Boulevard, in a busy business area near Monzano Mesa Elementary School and Kirtland Air Force Base.
No gunman was found when police arrived, said Officer Tanner Tixier, and no one was reported injured. The lockdowns were lifted about 7:30 p.m. (9:30 p.m. ET), and parents were being allowed to pick up their children.
The Air Force base provided no details other than to say its Eubank Boulevard gate was closed because of "an incident north of Kirtland." It said the gate was reopened Monday night but that personnel were being advised to exercise caution.
Kirtland is home to one of the Energy Department's Sandia national laboratories, which develop and test non-nuclear components of nuclear weapons.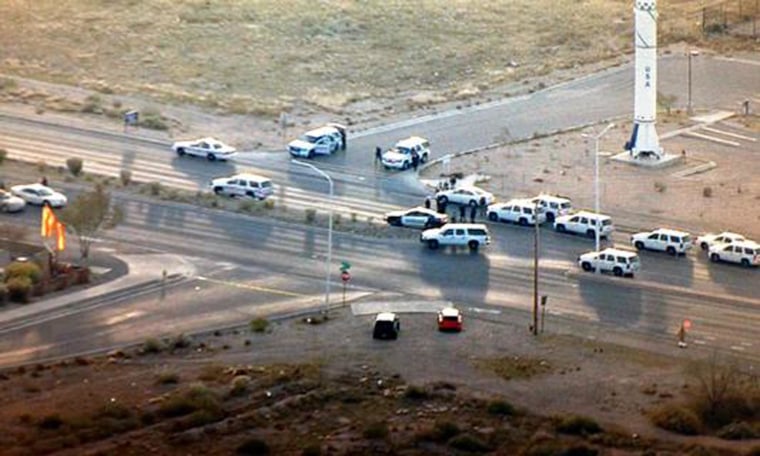 SOCIAL
— M. Alex Johnson and Tricia Culligan