The gunman who killed five co-workers at a Milwaukee brewery last week was targeted in a racist prank in 2015 — though police Wednesday downplayed the possibility that retaliation might have been a motive in last week's carnage.
Electrician Anthony Ferrill, 51, came to work one day in 2015 to be told that a noose had been placed on his locker at the Molson Coors Brewery, company officials revealed.
Milwaukee police said detectives know about the noose incident, but don't have any evidence that it was a motivating factor in the shooting.
"As a result of the preliminary investigation, the Milwaukee Police Department is not aware of any of the victims targeted in the mass shooting being involved in any inappropriate or racist behavior toward the suspect," a police statement said. "Therefore, the narrative of retaliation being the suspect's motive has not been substantiated."
The department urged the public to be patient and wait for detectives to finish their probe.
"Until then, it is imperative to wait for the facts of the investigation to be released rather than speculating and generating a false narrative that could negatively impact the lives of the family members of the victims and of the suspect, as well as the employees of Molson Coors," police said.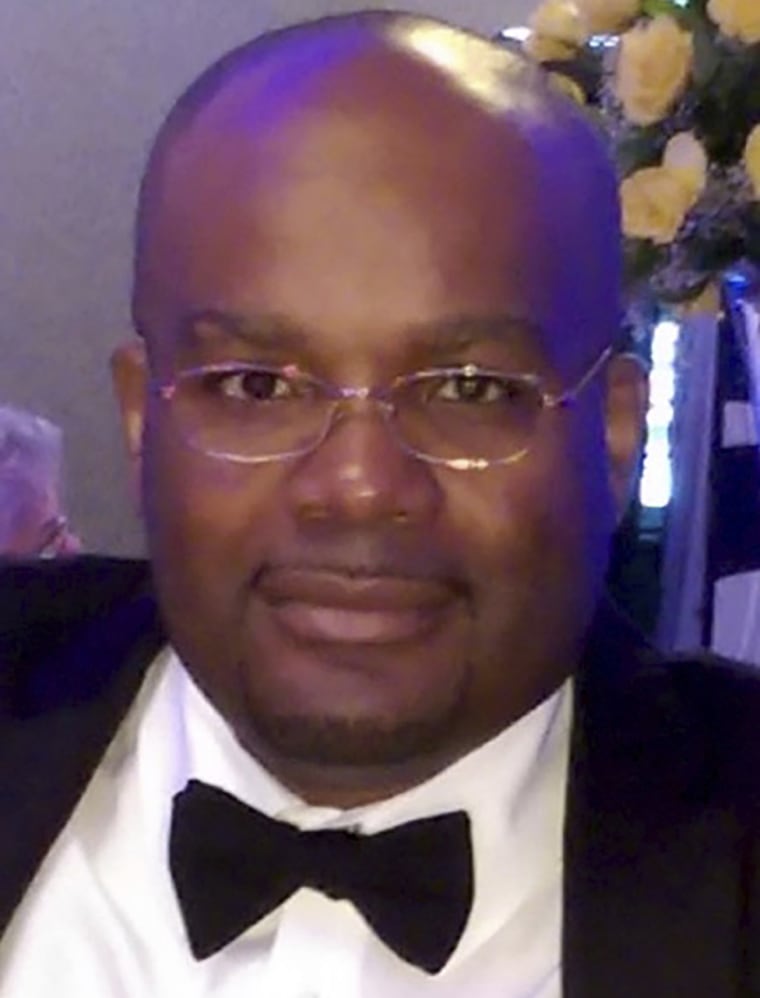 The noose was placed on Ferrill's locker when he was not at work, and he never actually saw the racist symbol, which was spotted and removed before the electrician arrived for his next shift, company officials said.
"Our HR team brought it to his attention," Adam Collins, chief communications and corporate affairs officer for Molson Coors, told NBC affiliate WTMJ of Milwaukee.
Collins said of the noose incident, "There aren't words to describe that; it's awful."
An internal probe was conducted at the time, but it was unable to determine who was responsible, and Ferrill didn't file a formal complaint about it, according to Collins.
"We investigated it fully and tried to find video cameras and whatnot that we have inside the space to see if we could figure out who placed it there," he said.
The employees killed by Ferrill were Dale Hudson, 60, Gennady Levshetz, 61, Jesus Valle Jr., 33, Dana Walk, 57, and Trevor Wetselaar, 33.
A representative for Mayor Tom Barrett could not immediately be reached for comment Wednesday.
Download the NBC News app for breaking news
State Sen. Lena Taylor, who is challenging Barrett in the race for mayor, said she believes it is possible that the 2015 incident could be connected to last week's shooting.
"From what we're hearing on the ground, and knowing Milwaukee's racial climate, yes, there's certainly a possibility that this incident may have been a motive in the shooting," Taylor said in a statement.
In a statement to NBC News on Wednesday, Collins said the company still has "more work to do" to foster "an inclusive and welcoming workplace."
"But there's no two ways about it. We have more work to do," according to Collins. "Fostering an inclusive and welcoming workplace is something every organization has to work towards each day, and we aren't going to shy away from our responsibility to take a deep look at our own culture following this event."