SAN FRANCISCO — A Northern California jury on Tuesday found guilty a career criminal thought to be the "Gypsy Hill Killer" of raping and murdering two teenage girls more than 42 years ago.
The San Mateo County jury deliberated for a little more than an hour before finding Rodney Halbower guilty.
Authorities believe the 69-year-old is responsible for other rapes and murders of young women in Northern California and Reno, Nevada, over a five-month span in 1976. In 2004, advances in DNA technology connected Halbower to the murders. He was in an Oregon prison at the time.
Halbower is to be sentenced on Oct. 10 in Redwood City, about 25 miles south of San Francisco. The judge is required to sentence Halbower under the sentencing laws of 1976, the year the crimes occurred.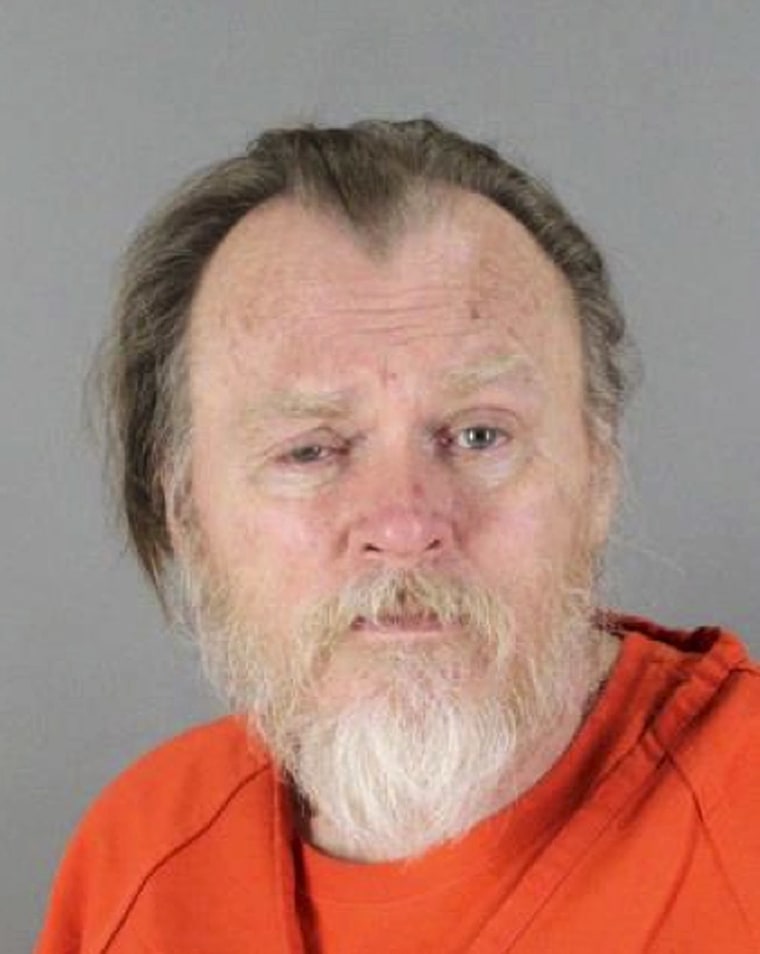 District Attorney Steve Wagstaffe said the stiffest sentence available then was life with the possibility of parole. Wagstaffe said the judge can impose consecutive sentences, meaning if Halbower was given parole for one murder, he would start serving the life sentence for the second.
"Our expectation is that this monster of a killer will never, ever, be allowed to be free on our streets again," Wagstaffe said.
Halbower disrupted the opening of the trial on Sept. 7.
"I am not guilty!" he yelled at the jury. "I have never raped or murdered in my life!"
The judge declined public defender John Halley's calls for a mistrial and Halbower ceased his outbursts.
"He doesn't get to set up his own mistrial," Judge Mark Forcum said.
He stopped the outbursts after that and Wagstaffe said Halbower calmly congratulated prosecutor Sean Gallagher after the verdicts were read.
Prosecutors said they charged him with the two murders with the strongest evidence and expected he would be locked up for life if convicted.
Prosecutor Sean Gallagher told the jury about the two teen girls who were abducted, raped and killed in a once-tranquil suburb, and that DNA from semen found in both women and preserved for decades matched Halbower's DNA. One of the victims was stabbed to death and the other was beaten in the head with concrete and stabbed in her heart.
Authorities in the 1970s said the killings were linked and dubbed the attacker the Gypsy Hill Killer for the location where one of the first victims was found. Halbower is also suspected of raping and killing a nursing student in Reno during the same period as the five California killings.
"I wasn't here during that period of time," Halbower yelled out, interrupting Gallagher's opening statement.
Gallagher responded that Halbower's statement wasn't true because he was living in the nearby city of San Bruno in early 1976.
Halbower was in an Oregon prison for attempted murder when cold case detectives re-opened the Gypsy Hill investigation. Prosecutors say DNA taken from preserved crime-scene evidence match Halbower's DNA, which he provided to Oregon prison officials.
He was charged with two counts of murder and rape in 2014 and transferred to the Redwood City jail to face a trial delayed several times by questions about his mental competency and his insistence on representing himself.
A jury last year found him sane enough to stand trial.
It's possible that Halbower would never have been linked to the attacks had he not escaped from a Nevada prison in December 1986. He made his way to Oregon, where he was arrested on suspicion of rape and attempted murder within days of his escape.
An Oregon jury convicted Halbower and sentenced him to 15 years in prison in that state. First, he was returned to Nevada to finish that state's prison term.
When Nevada paroled him in 2013, he was sent back to Oregon, where prison officials took a DNA sample and submitted it to the national database investigators use to revive stalled investigations. Authorities say the results linked him to the Gypsy Hill case.
Court records show Halbower has spent the past 53 years in prison or on the lam.