A powerful hailstorm crashed down on concertgoers at a Louis Tomlinson show in Colorado on Wednesday night, injuring nearly 100 people, including at least seven who were taken to hospitals.
Fans of the English singer and songwriter were forced to run for cover as the massive hail pellets rained down on the Red Rocks Park and Amphitheatre, an open-air venue around 10 miles west of Denver. The storm forced the gig to be called off.
"It was straight out of a horror movie," one Twitter user wrote, sharing video of a deluge slamming down an outdoor staircase covered in what appeared to be hail. The footage could not immediately be verified by NBC News.
The West Metro Fire Rescue said at least seven people were transported to area hospitals with non-life-threatening injuries.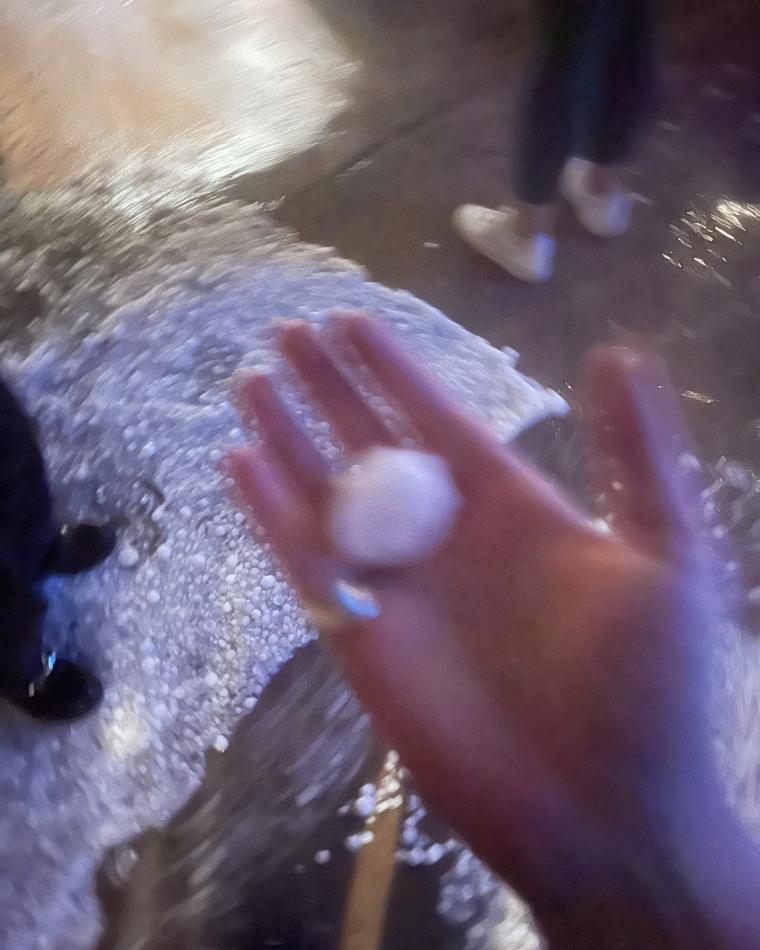 "A total of 80 to 90 people treated on scene," the fire department said. "Injuries include cuts and broken bones."
The department said in the early hours of Thursday morning that sporadic hail was still coming down in the area after authorities responded.
Severe thunderstorm warnings had been issued for the region, with some areas facing "golf ball sized hail," according to the National Weather Service in Boulder.
Tomlinson said he was "devastated about the show tonight, hope everyone's ok, I'll be back!"
"Even though we didn't play the show I felt all of your passion! Sending you all love!" the musician said in a tweet.
Red Rocks Park had initially said that Tomlinson's show would be delayed by the weather as it urged concertgoers to "please seek shelter in your vehicle."
It later said the show had officially been postponed. "Please be safe exiting the amphitheatre — we'll have more information for ticket holders soon," the venue said in a tweet.
Sharing video of hail slamming down onto people as they scrambled for safety, one social media user wrote: "It was awful to experience."
"Are you OK?" a voice can be heard asking as hail rains down.
Another social media user shared a photo of what appeared to be a a massive pellet of hail, saying: "This was a bad picture but this is how big the hail was coming down. I am covered in bruises on my back."
"I wasn't able to get shelter & it just hailed & hailed on me & I couldn't see anything," another social media user wrote. "That was single handedly the scariest experience of my life."