Two children and one adult were killed and multiple others suffered "life-threatening" injuries when a truck plowed into a Halloween hayride in rural Mississippi, authorities told NBC News.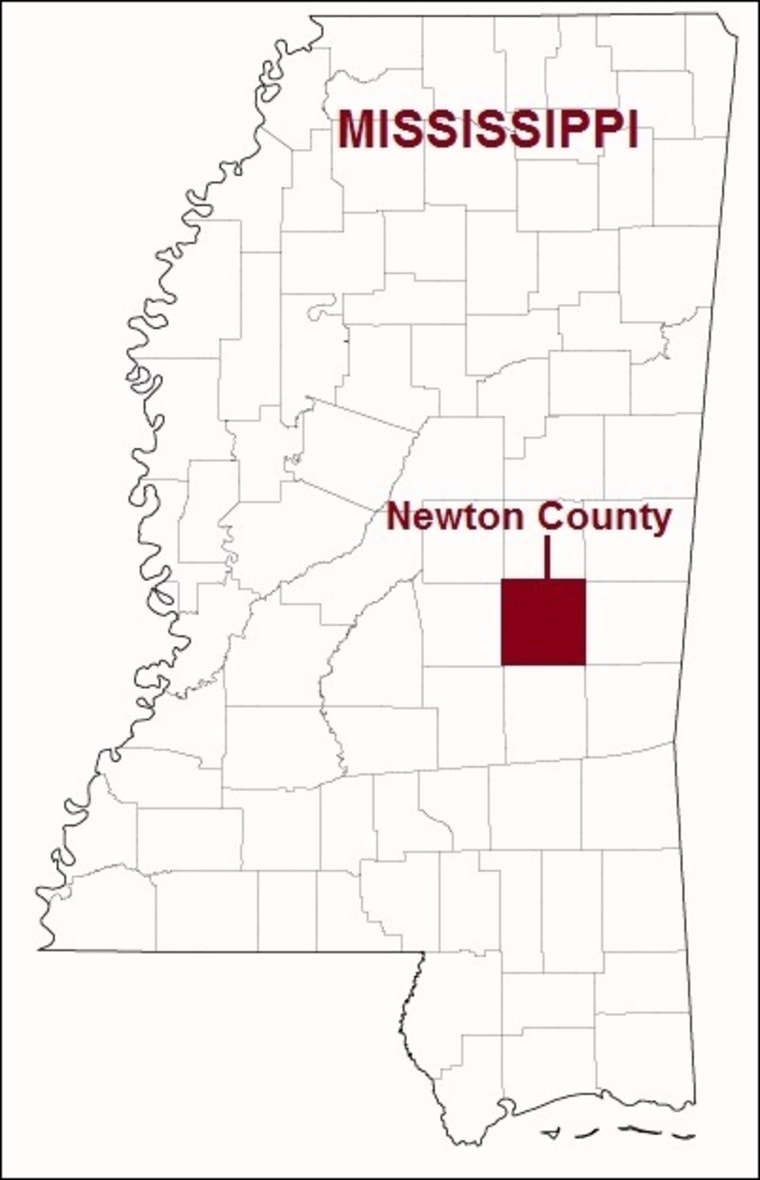 The victims were all on a trailer which was being towed by another vehicle near Chunky in Newton County, according to Capt. John Poulos of the Mississippi Highway Patrol.
Three helicopters and "multiple" ambulances were needed to transport the wounded to three area hospitals where they were being treated for "life-threatening" injuries, he said.
John Williamson, director of emergency management for Newton County, said there was a total of 10 victims in the crash — all of them on the trailer — of whom three were dead.
Newton County Coroner Danny Shoemaker told NBC News the dead were two children and one adult but he was unable to give further details.
Highway Patrol Sgt. Andy West told NBC station WLBT of Jackson that a the trailer was rear-ended by a Ford F-150 truck.
The three dead were related, he said.
"This is a small community. This is a bad thing to happen anywhere but when it's local it really hits home. These are good people and our hearts really go out to them," he said.