The parents and sister of "Rust" cinematographer Halyna Hutchins have filed a new lawsuit against Alec Baldwin and others involved in the film.
Attorney Gloria Allred announced that the lawsuit was filed Thursday in Los Angeles County Superior Court on behalf of Anatolii Androsovych, Hutchins' father, Olga Solovey, Hutchins' mother; and Svetlana Zemko, Hutchins' sister.
The lawsuit alleges battery, negligence, intentional infliction of emotional distress and loss of consortium, which Allred said is "a claim which seeks to recover compensation for damages to certain relationships that are mutually dependent."
Hutchins, 42, was killed Oct. 21, 2021, during filming for "Rust" at the Bonanza Creek Ranch in Santa Fe County, New Mexico. Baldwin was rehearsing with a pistol for a scene when the gun went off, killing Hutchins and wounding director Joel Souza.
"They will not be able to enjoy life in the same way as they did when their precious Halyna was alive," Allred said. "Halyna was the light in their lives."
Hutchins' parents and sister, who are based in Ukraine, did not appear at the news conference. But a brief video of Hutchins' mother and sister was played in which they commented on the lawsuit.
"To lose my sister ... was a horrible experience, and it is one of the biggest losses of my life," Zemko, Hutchins' sister, said in a video message translated to English. "And even more devastating is to see the utter suffering of our parents and how their health has sharply declined ... I believe to let this go, and to leave this unpunished, is unallowable."
Allred said Hutchins provided financial support for her family members.
"Of course for all of our three clients, the tragic loss of their daughter and sister is heartbreaking," Allred said. "But now in addition to this tragedy, they have to try and cope with that loss while living in Ukraine in the midst of Putin's war."
The news of the lawsuit comes after New Mexico prosecutors in late January charged Baldwin with involuntary manslaughter, accusing him of skipping "required firearms training" and creating "a climate of recklessness" on the set of "Rust."
Baldwin and "Rust" armorer Hannah Gutierrez-Reed were charged with involuntary manslaughter in connection with Hutchins death, First Judicial District Attorney Mary Carmack-Altwies announced.
More coverage of the 'Rust' movie set shooting
Assistant director David Halls was also charged with negligent use of a deadly weapon and agreed to plead no contest, Carmack-Altwies said.
Baldwin has denied any wrongdoing in the on-set shooting.
Gutierrez-Reed, Halls, and Rust Movie Productions, LLC. were among the list of defendants named in the lawsuit filed Thursday.
"Safety protocol designed to ensure that firearms would be safely used were ignored, and actions that were taken were against all industry norms," the lawsuit alleges.
Baldwin "chose to play Russian Roulette with a loaded gun without checking it and without having the Armorer do so," the lawsuit alleges. "The fact that live ammunition was allowed on a movie set, that guns and ammunition were left unattended, that the gun in question was handed to Alec Baldwin by the Assistant Director who had no business doing so, and that safety bulletins were not promulgated or ignored, coupled with the fact that the scene in question did not call for a gun to be fired at all, makes this a case where injury or death was much more than just a possibility – it was a likely result."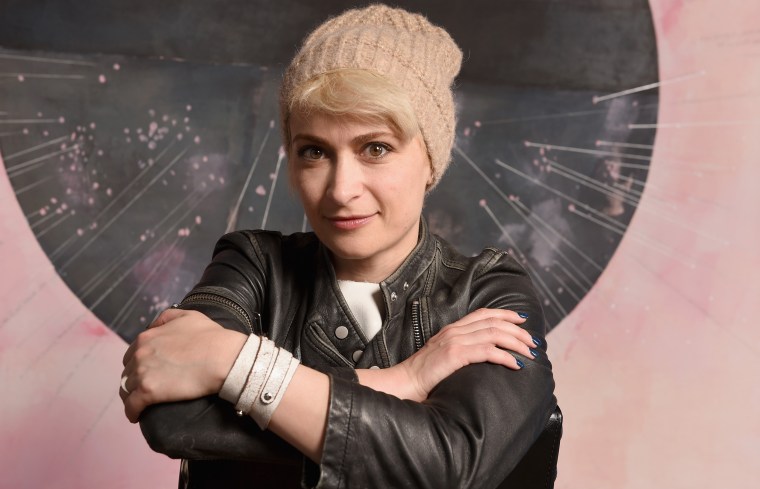 Representatives for Baldwin, Rust Movie Productions LLC, and Gutierrez-Reed did not immediately provide comment on the new lawsuit.
Hutchins' husband, Matthew Hutchins, their son and estate sued Baldwin in February 2022 accusing Baldwin and others involved in the film, alleging that reckless behavior and cost-cutting led to her death. Baldwin settled that lawsuit, representatives from both sides of the civil action said in October 2022.
Allred clarified on Thursday that the previous settlement was for Hutchins' husband and their child. It was separate.
"We are now representing others in the family," she said Thursday. "And there has been no settlement for them ... there has been no outreach to them by Mr. Baldwin to even say that he was sorry. We want accountability and justice for them. It's as simple as that."
She said that she hopes her clients are able to "one day" be able to "come to the United States to be reunited with Matt and their grandson."