Some 200 workers at the Hanford Nuclear Site in Washington state were ordered to immediately "take cover" Tuesday after a 20-foot section of tunnel where radioactive waste was being stored collapsed.
The alert was declared at 8:26 a.m. local time after a cave-in exposed "railroad tunnels near a former chemical processing plant" containing "contaminated materials," the U.S. Department of Energy reported.
"There are no reports of injuries, no reports of radiological release," Destry Henderson, deputy news manager for the Hanford Joint Information Center, told NBC News. "I would underscore this is confined to a small area of the Hanford site."
Nor was there any danger to communities outside the sprawling 580 square-mile site on the Columbia River, officials said.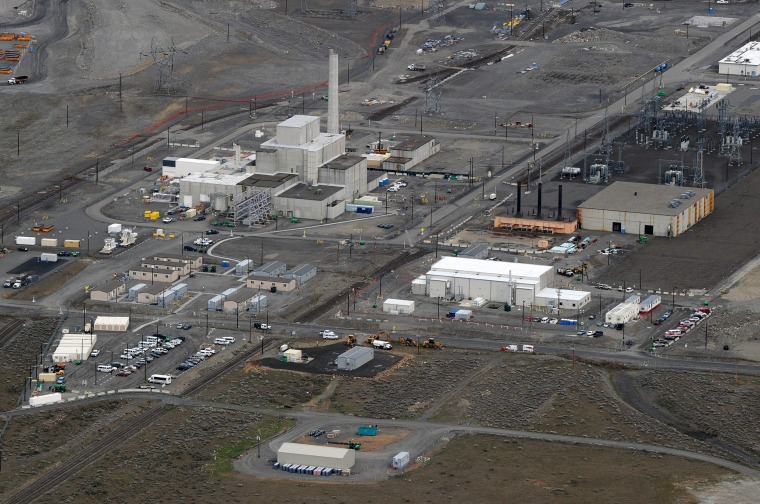 "I can confirm we are investigating a small area of soil that had sunken," Henderson added. "This soil covers a tunnel used to access a former chemical processing facility."
The tunnel is located next to the massive Plutonium Uranium Extraction Facility, also known as PUREX, which is located in the center of the Hanford Site in an area known as the 200 East Area. It has not been occupied in 20 years and remains contaminated by radioactivity.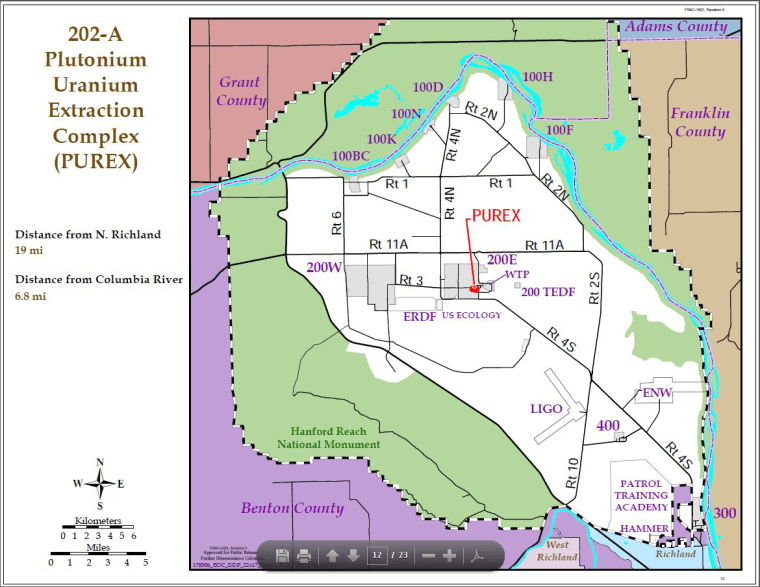 Citing a source, the Seattle NBC affiliatereported road crews working nearby might have created enough vibration to cause the collapse.
"The Department of Energy informed us this morning that a tunnel was breached that was used to bury radioactive waste from the production of plutonium at the Hanford Nuclear Reservation," Gov. Jay Inslee said.
Hanford was dubbed the "Most Toxic Place in America" last year in an NBC News expose.
Plutonium was produced at Hanford for America's nuclear arsenal until 1980. Now it's run by the Department of Energy and its contractor, Washington River Protection Solutions, and is in the midst of a massive $110 billion cleanup of 56 million gallons of chemical and nuclear waste that is stored in 177 underground tanks.
The job, which began in 1989, is expected to take at least 50 years to complete.