The main suspect in the disappearance of University of Virginia student Hannah Graham may be connected to the abduction and murder of another young woman in the area five years ago, police revealed on Monday.
Virginia Tech student Morgan Harrington, 20, was last seen alive on October 17, 2009 after leaving a Metallica concert in Charlottesville, on the UVA campus. Three months later, her dead body was found in a field. Her murder has not been solved.
On Monday, Virginia State Police said "the arrest of Jesse L. Matthew Jr., 32, of Charlottesville, Va., provided a significant break in this case with a new forensic link for state police investigators to pursue."
Matthew, 32, faces a charge of abduction with the intent to defile in connection with the Graham disappearance. A days-long manhunt ended Wednesday when police found Matthew on a beach in Galveston County, Texas. Graham has still not been found.
Dan Harrington, Morgan's father, spoke to NBC News after the revelation, saying, "We're relieved in one sense, but very sad in another as it's taken another tragedy to solve Morgan's case. We're just overwhelmed right now."
Gil Harrington, Morgan's mother, later said that the new potential connection to her daughter's killing had put her in a "strange place."
"It's bewildering, the Earth has shifted and reconfigured," she said. But Harrington, who started the "Help Save the Next Girl" organization following her daughter's murder, wants the focus to remain on finding Graham.
"I know where Morgan is, she's in a box in the living room. Hannah Graham's family do not know where their daughter is," she said. "Our work is by no means over. We hope to continue by making people aware and calling attention to other missing girls through our organization."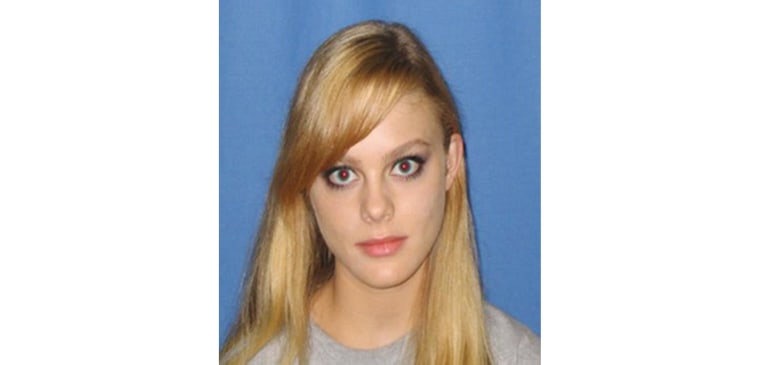 The state police said there was "still a great deal of work to be done in regards to this investigation." They added, "In fact, right now, the public's focus needs to remain on helping Charlottesville Police locate and bring Hannah Graham home."
And evidence linking Matthew to the Harrington case could also then make him a suspect in a Fairfax, Va., sex assault from four years earlier.
Federal law enforcement sources told NBC News on Monday that "DNA recovered in the Harrington case was linked to an unknown offender in a September 2005 sexual assault in Fairfax City. A 26-year-old woman was attacked at night while walking home from a grocery store. The offender was scared away by a passerby — but the victim got a good look at him, enabling a Fairfax City Police artist to produce a sketch of the attacker."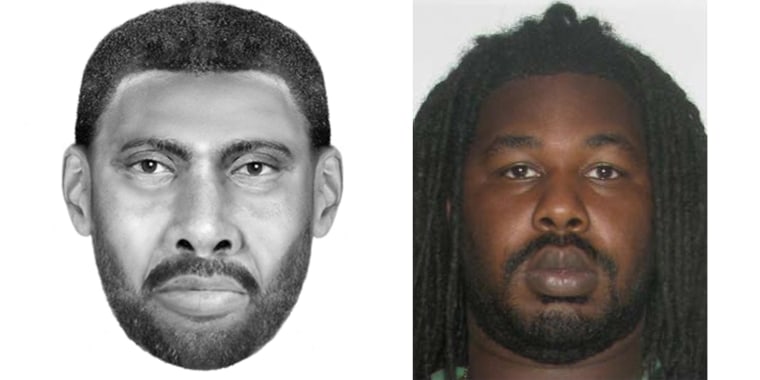 After the news of the potential link between Matthew and Harrington broke, Fairfax police on Monday said they were "following up on all new information we receive and are working with the Office of the Commonwealth's Attorney and the Virginia State Police as we continue this active investigation."
Fairfax is about 100 miles from Charlottesville.
Matthew was also questioned in connection with a sexual assault investigation in 2002, while he was a student at Liberty University in Lynchburg, Virginia, but charges were never filed against him because the alleged victim did not want to go forward with the case, Lynchburg Commonwealth's Attorney Michael Doucette told NBC News.
Earlier in the day, Matthew's lawyer James Camblos said he had "no comment" about the case. A bond hearing for the suspect is scheduled for Thursday morning.
— with Alan Cohen and Michael Kosnar