Convicted rapist Harvey Weinstein was rerouted to a New York City hospital Monday night as authorities transported him to the jail on Rikers Island.
Weinstein was at Bellevue Hospital under observation for high blood pressure and heart palpitations, his lawyer Donna Rotunno said. It wasn't clear whether he would stay overnight or go on to the infirmary at Rikers Island.
The city Department of Correction had no comment other than to say Weinstein was remanded and transferred into custody.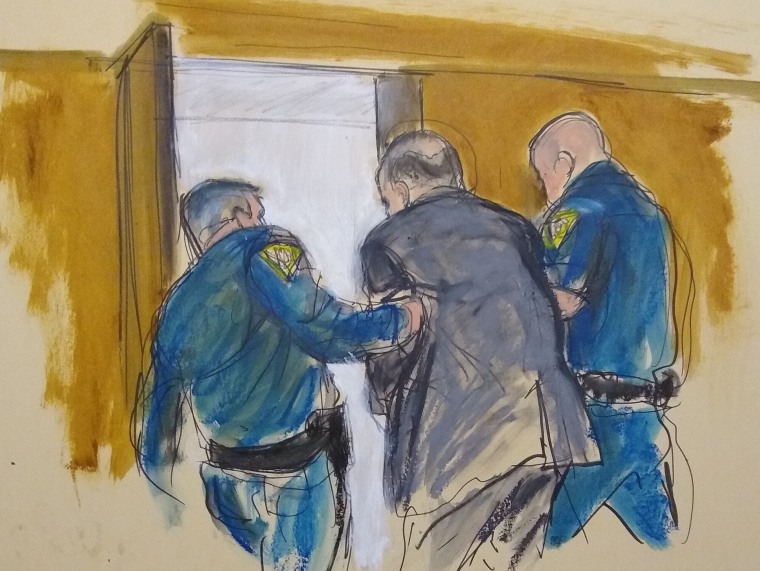 Weinstein, 67, was found guilty earlier Monday of third-degree rape of Jessica Mann, a former aspiring actress, as well as a count of criminal sexual act in the first degree against Mimi Haley, a former "Project Runway" production assistant.
The jury found him not guilty on two counts of predatory sexual assault, which each carried a sentence of up to life in prison. He was also acquitted on a count of first-degree rape against Mann.
In all, more than 80 women have accused the Oscar-winning producer of sexual assault and harassment going back decades. He is scheduled to be sentenced on March 11.