A year ago, Scott Cross broke a four-decade silence to tell a judge in excruciating detail that former House Speaker Dennis Hastert had molested him in a high-school locker room when he was a teenager.
The decision to testify was gut-wrenching for Cross, whose brother was a political protege of Hastert. He could barely share his story without breaking down.
But after Hastert was sentenced to 15 months in prison — for illegal cash withdrawals he made to pay hush-money to another accuser — Cross didn't stop talking about what he said had happened.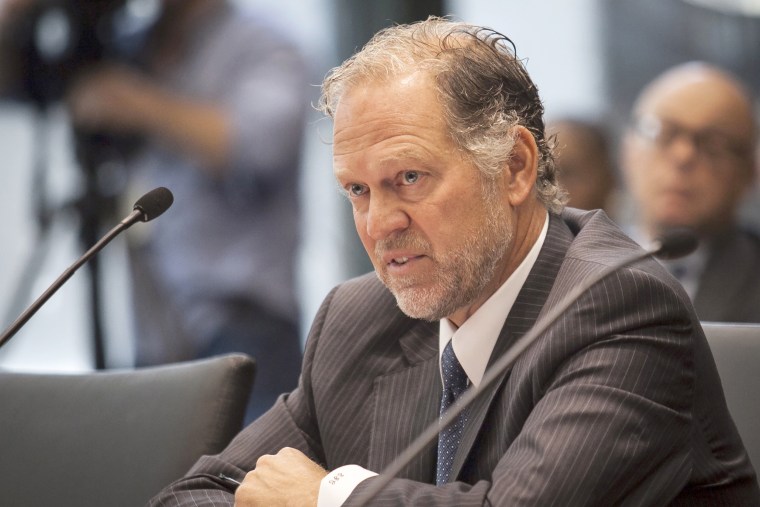 Twice, he went to the Illinois statehouse to urge lawmakers to repeal the statute of limitations for serious sexual offenses against children, allowing victims to come forward and press charges at any time.
"It was very difficult," he told NBC News. "I never looked to be in the spotlight like this. I don't need 15 minutes of fame but I knew in my gut that I needed to come out and say something, not just for myself, but for any other person who had been victimized by him or others."
On Thursday, the 54-year-old father of two learned his efforts had paid off: the Illinois House passed the bill removing the statute of limitations by a vote of 112-0. The state Senate had previously approved it 54-0, and now it heads to the governor's desk, where it's expected to be signed.
Rep. Michelle Mussman, who sponsored the bill in the House, said the Hastert case and Cross's public support "definitely" helped build support for a change that had not been embraced earlier.
"It made it very personal to a lot of the House members," she said.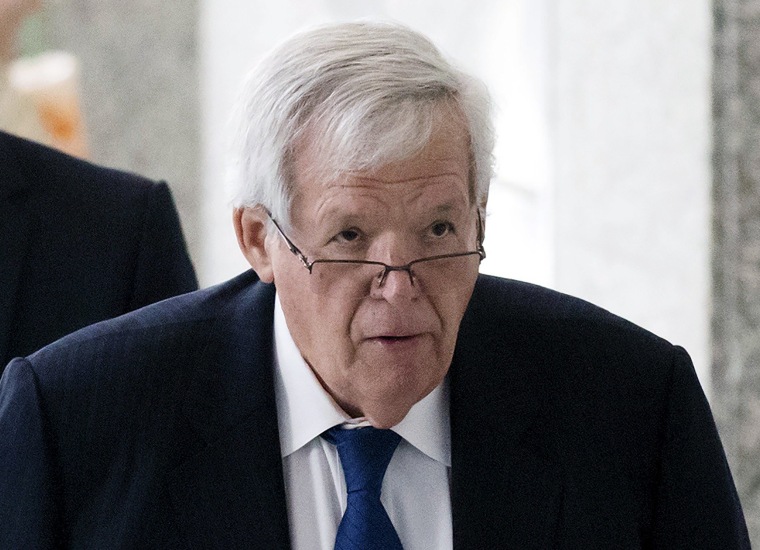 Cross's older brother, Tom, was a Republican leader of the House until 2015. And Hastert served three terms there after he parlayed his role as a popular wrestling coach at Yorkville High School into a political career.
It was at Yorkville, in the 1970s and 1980s, that Hastert allegedly molested four boys. The allegations didn't come to light until 2015 when he was charged with structuring banking transactions to hide the fact that he was paying one of the alleged victims to keep the past a secret.
Hastert was never charged with any sexual crimes; the statute of limitations under the old law had long passed. At his sentencing in 2016, Hastert apologized "to the boys I mistreated when I was their coach" but did not use the word abuse. He's expected to be released from a federal prison this summer.
Cross said he's tormented that he didn't speak out against Hastert earlier. "The guilt kills me, that I could have perhaps saved other victims," he said.
His work to get the law changed is a solace, he said.
"I just hope this gives an outlet for other victims to feel like they should come forward that no matter how long they have waited," he said. "I just felt it was the right thing to do."