It wasn't until he was under oath in a silent courtroom, standing to the right of a man he once idolized, that Scott Cross knew for sure that he had the courage to tell the world what Dennis Hastert had done to him in a high-school locker room nearly 40 years ago.
"You might be asking me why I came forward today," Cross told the judge who was about to sentence the former House Speaker to 15 months in prison and sex-offender treatment.
"This decision to appear before you in this very public setting has been a huge personal struggle. In fact, until I got up to this podium, I was not sure I would be able to bring myself..."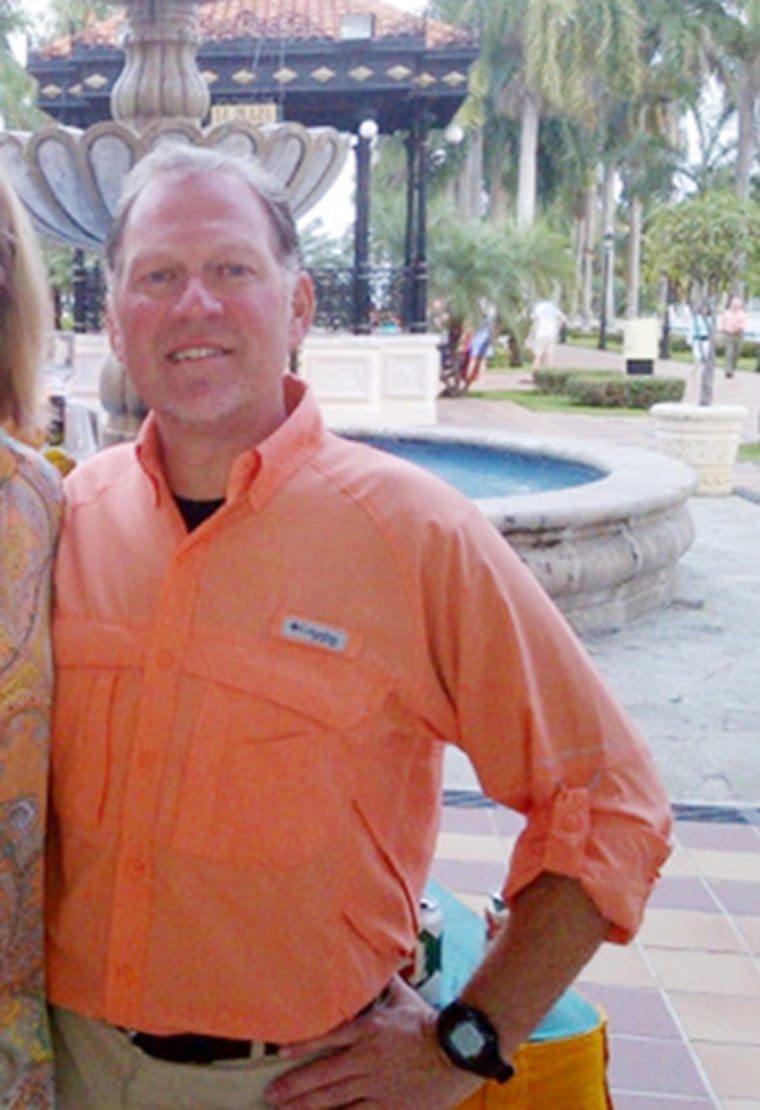 The witness' discomfort was palpable. His breathing was labored and he paused several times as he told his story. At times he seemed on the verge of tears as he spoke about Hastert, who betrayed no emotion.
READ: Judge Calls Dennis Hastert 'Serial Child Molester'
Cross, 53, described how he had moved to Yorkville, Illinois when he was 10 and became enthralled with wrestling, especially after the local high school wresting team, coached by Hastert, won the state championships.
"As a young boy, I wanted to be part of what Coach Hastert had created," he said.
He went to Yorkville High and joined the team and was chosen to wrestle at the varsity level when he was a freshman. It was, he said, "one of my proudest moments."
"Today I understand I did nothing to bring this on, but at age 17, I could not understand what happened or why."
When he was a senior, he was named captain. That fall, he found himself alone with Hastert in the special locker room set aside for wrestlers, he said.
Cross needed to drop some weight for competition and Hastert said he could help him do that, he testified.
"I trusted him. I believed in what he was saying and took him at his word," he said.
Hastert had him get on the training table, face-down with his shirt off, he said. The coach started giving him a massage — then pulled down his shorts, groped him and began fondling him, Cross told the court.
"I was stunned by what he was doing. I jumped up, pulled up my shorts and ran out of the locker room," he said.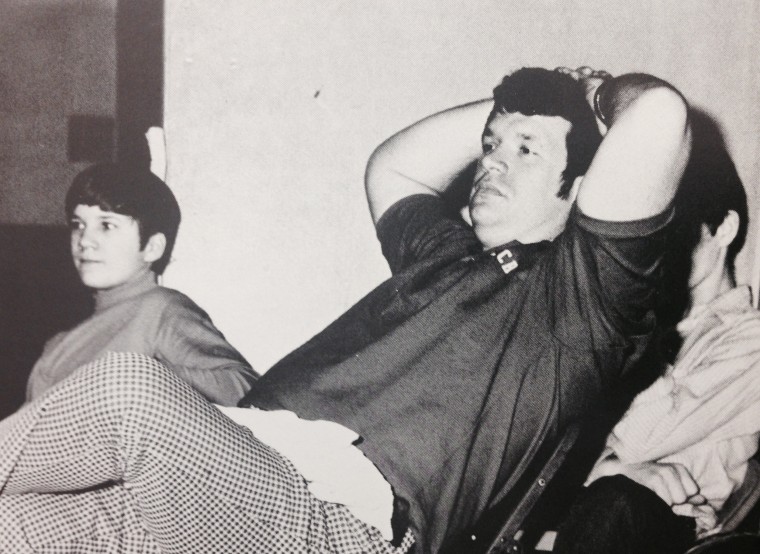 Afterward, Cross said, he was "devastated" and felt "singled out" and isolated.
"I felt terribly alone," he said. "Today I understand I did nothing to bring this on, but at age 17, I could not understand what happened or why."
He never spoke of the incident to anyone.
Cross graduated from Yorkville, went off to college, got married, got a job in the financial sector and had two kids.
Hastert left Yorkville High for a career in politics. He became a state lawmaker and a congressman and was then plucked from relative obscurity to become the Republican Speaker of the House from 1999 to 2007. His Capitol Hill buddies called him "Coach."
Cross might never have divulged what he calls his "darkest secret" if another Yorkville alum had not decided to confront his own.
In 2010, an ex-student known only as Individual A, who says Hastert molested him on a wrestling trip when he was 14, went to the retired politician and asked for $3.5 million for his pain and suffering.
Hastert agreed to pay and began making unusual cash withdrawals that caught the eye of investigators because they seemed to be designed to evade reporting requirements.
Federal prosecutors indicted Hastert for the illegal transactions, and it leaked out that he had been using the money to conceal allegations of sexual abuse.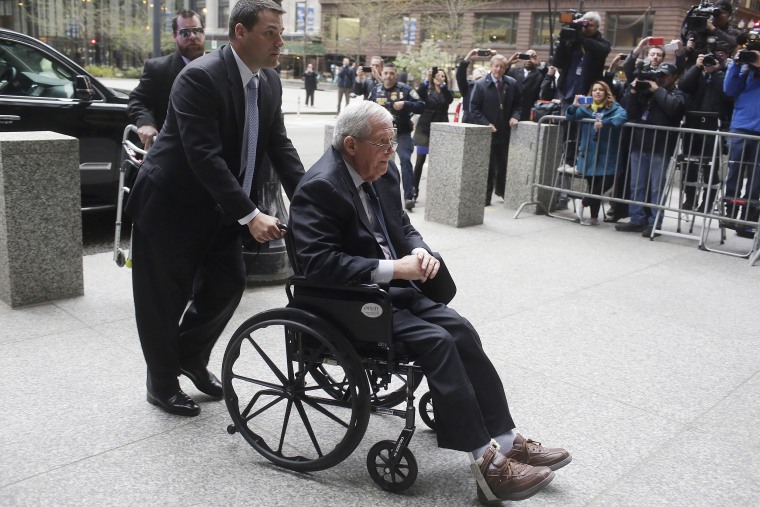 As the scandal swirled, Cross told his wife and older brother Tom, the former GOP leader of the Illinois House and a protege of Hastert, about the 1979 locker-room encounter.
He also spoke to investigators, who dubbed him Individual D in court papers that outlined alleged abuse of four Yorkville students.
As the case progressed, Cross had trouble sleeping and working. "This entire experience has been enormously painful for me and my family," he said.
It might have been easier to stay anonymous, like other accusers have done. But in the end, Cross said, he had his own children to think about.
"Judge Durkin," he said. "I wanted you to know the pain and suffering he caused me then, and still causes me today.
"Most importantly I want my children and anyone else who was ever treated the way I was [to know] that there is an alternative to staying in silence," he continued.
"It is important to tell the truth finally," he said. "I could no longer remain silent."
The hush in the courtroom was broken by scattered applause as the man who had stayed quiet for nearly four decades shared one final thought.
"Thank you for listening to me."