Honolulu's 911 dispatchers were inundated with more than 5,000 calls immediately after an emergency cellphone alert warned that a ballistic missile was headed for Hawaii.
"THIS IS NOT A DRILL," the message declared last Saturday.
The thousands of calls overwhelmed the city's 911 system, the mayor said, and approximately half went unanswered, Honolulu Police Chief Susan Ballard told NBC affiliate KHNL. The city's police, learning early on that it was a false alarm, sent officers out with bullhorns to calm neighborhoods, she added.
After 38 minutes of fear, the Hawaii Emergency Management Agency sent out another mass alert informing people that their lives were not in danger. Officials later blamed the first alert on human error and, on Friday, lawmakers expressed outrage during a heated two-hour briefing.
One of the first lessons from the terrifying incident, experts say, was that calling 911 is not the best first-response to an imminent nuclear disaster. In the larger sense, the false alarm served as exactly what it said it was not — a drill.
"It's quite extraordinary, in those 38 minutes we got a really good sense of what actually would happen if those events were occurring," said Irwin Redlener, director of Columbia University's National Center for Disaster Preparedness, adding that it could be a "tremendous teaching moment."
There was a lot of "anxiety, not knowing what to do and it caused a lot of fear and anger," said Brooke Buddemeier, an expert on nuclear disaster preparedness at the Lawrence Livermore National Laboratory, a federal research facility in California.
The incident serves as a reminder "that one, there's a lot you can do to keep you and your family safe, and two, the information is out there and it's pretty easy to find," he added.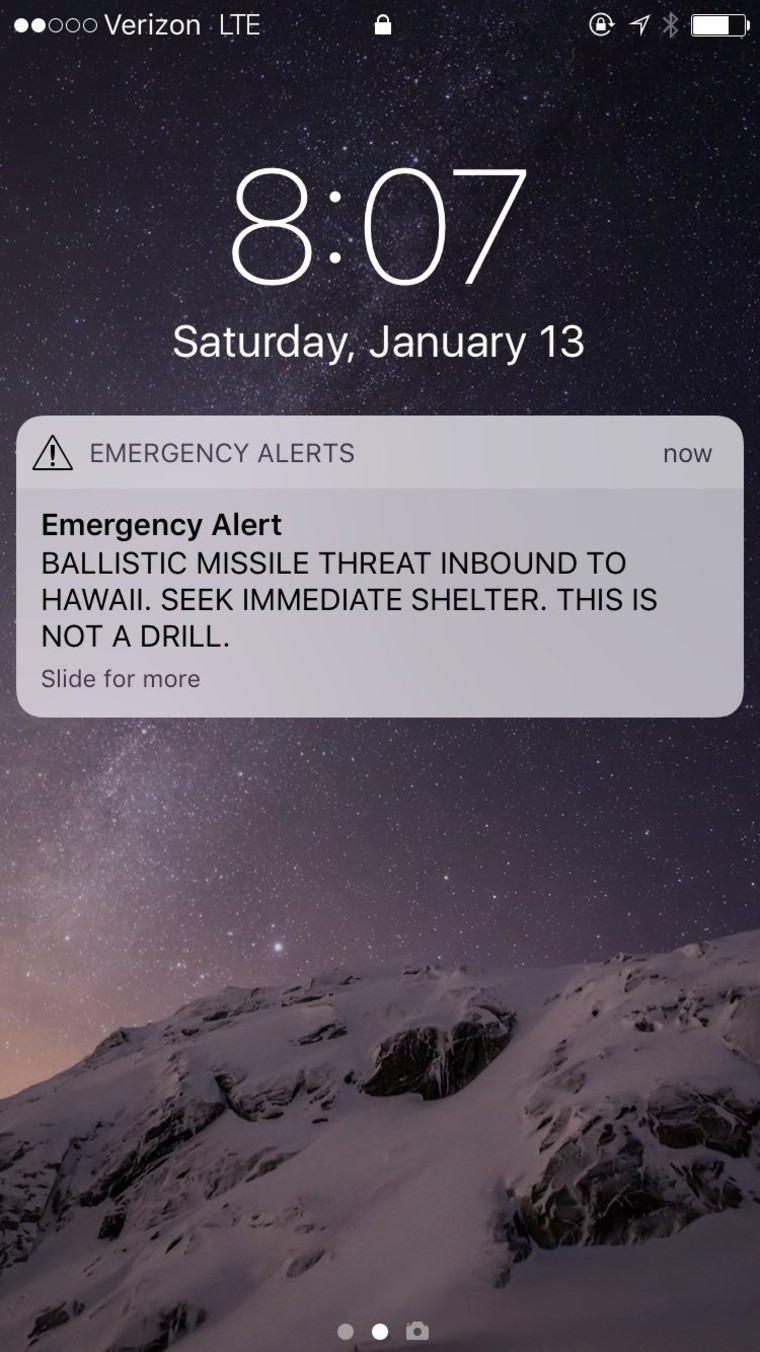 "Unfortunately, it's not something that you can really read in the heat of the moment, but with that little bit of information and planning, you can do a lot to keep you and your family safe," he said.
Redlener said the Hawaii incident was "very unusual" because it came at a time "when there's actually real tension between North Korea and the U.S. and real concerns about terrorist organizations."
Related: 38 minutes of fear: How a Hawaii missile alert test went wrong
"So, it makes absolute sense to believe it because of what's been going on in the last year or so," he said in reference to North Korea's recent missile tests. "I don't blame anybody for getting genuinely panicked."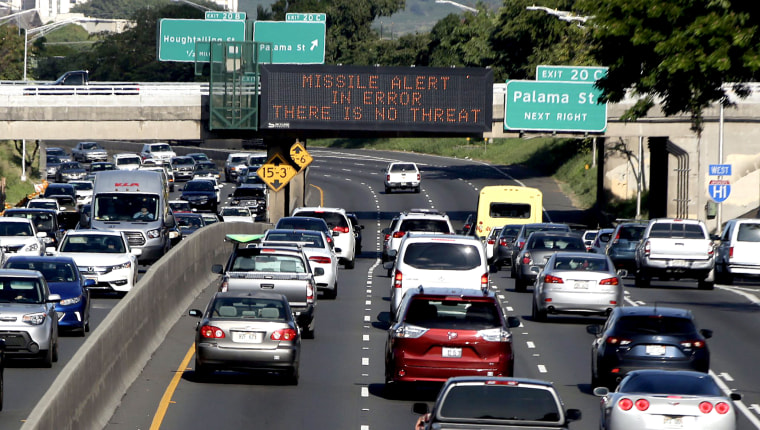 Redlener said that because of the United States' history in the Cold War, the Hawaii incident "calls up those old residual feelings of absolute devastation — of a fatalistic reflex that says this is not survivable, so why am I even bothering to think about it?"
But he added that practical actions could save lives — like taking shelter in a place with reinforced material that protects from outside elements, and then staying in that shelter 24 to 72 hours to avoid radioactive fallout.
"We're really talking about getting into the core of a cement or brick building or a basement," said Buddemeier. "Get inside and stay inside."
Related: What should you do in case of nuclear attack? '
Redlener said one concern with any major false alarm was that "obviously, we don't want to become jaded and have a crying wolf phenomenon," where people would be distrustful of an actual event. "Every single time we have a false situation like that, we increase the chances that people would actually ignore a real warning."
Just days after the Hawaii mishap, Japan's public broadcaster NHK sent out a false alarm about a North Korean missile launch. That error was corrected within minutes.
But Redlener noted that we also "haven't had that many false alarms when it comes to nuclear."
Joseph Trainor, who wrote a study on the false alarm effect in forecasting major weather events, said the unique nature of the Hawaii false alarm — as compared to a hurricane or tornado warning — is what led to the scenes of terrified residents and visitors.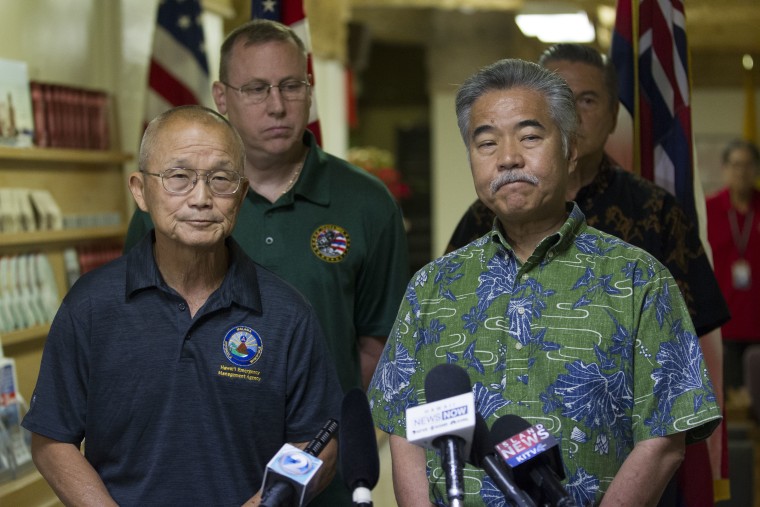 In the Hawaii case, local officials could use the moment to give people who panicked "some agency back, to give them the tools to respond effectively," said Trainor, the director of the University of Delaware's Disaster Science and Management Program.
Buddemeier added that for families in Hawaii who went through the scare, the incident was an "opportunity to have that conversation with your family — saying, 'Hey this is pretty scary, but what could we have done that would have helped to improve our odds, to reduce our chance of injury?'"
He got that chance himself when his mother, who lives in Hawaii, called him during the false alarm asking what she should do.
"I said, 'Remember all those articles I sent you?'" he said. "I was able to help her identify the best place in her retirement center for where to go."