HONOLULU — Hawaii authorities on Saturday told several dozen residents near an active lava flow to prepare for a possible evacuation in the next three to five days as molten rock oozed through a cemetery and edged to within about 300 yards of the closest home. The flow was about 150 yards wide and moving northeast at about 10 yards per hour, said Tim Orr, geologist with the USGS Hawaiian Volcano Observatory.
Lava of some 2,000 degrees Fahrenheit crossed a road and pushed through the cemetery on the edge of Pahoa, the largest town in the mostly rural region of Puna on the big island of Hawaii.
"We could see one of the largest monuments protruding through the lava flow," said Darryl Oliveira, the director of civil defense for Hawaii County, who flew over the area early Sunday.
Sunday morning it was less than a half-mile from Pahoa Village Road, the town's main street. Officials were going door-to door to about 50 homes to keep residents informed of the lava's movement, Oliveira said. He said the lava was at least 300 yards from the nearest home.
The county will issue a mandatory evacuation order if the flow begins advancing at such a rate that it would be difficult for people to move out of the way with little notice, Oliveira said, adding the presence of hazardous materials — like a pile of tires or a stockpile of chemicals — in the flow's path would also trigger a mandatory evacuation order.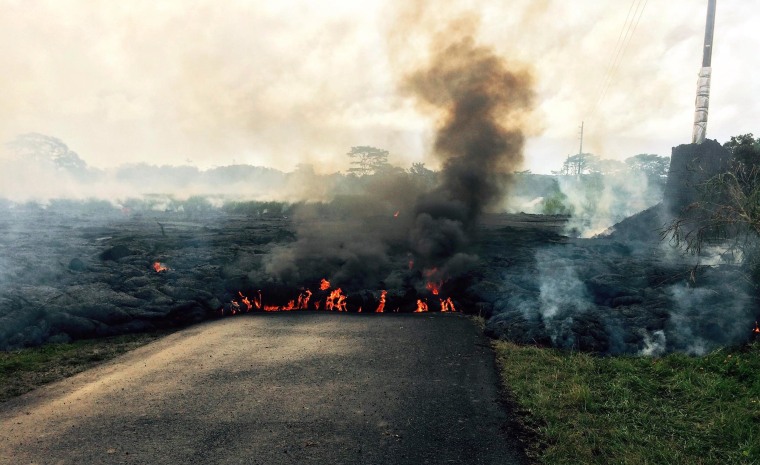 IN-DEPTH
SOCIAL
— The Associated Press