An Army sergeant has been arrested in Hawaii and charged with seeking to provide classified military documents and training to ISIS, according to court records unsealed Monday.
Sgt. Ikaika Erik Kang, 34, an air traffic control operator with the 25th Infantry Division at U.S. Army Pacific Command, was taken into custody Saturday by an FBI SWAT team after having been under surveillance for almost a year, according to the records, which were unsealed in U.S. District Court in Honolulu.
He is charged with attempting to provide material support or resources to a foreign terrorist organization.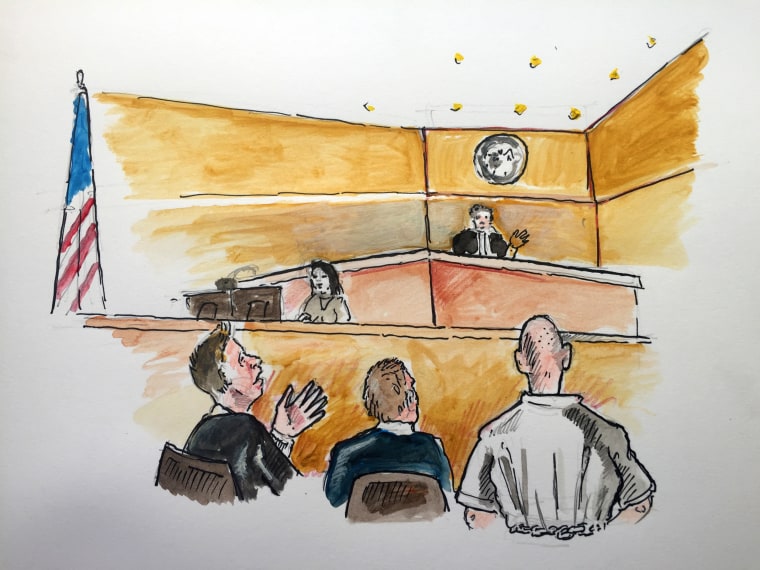 Kang's attorney, Birney Bervar, told NBC News late Monday that Kang "may have some service-related mental health issues which the government was aware of but neglected to treat."
The Army referred Kang, who was most recently assigned to Schofield Barracks in Honolulu, to the FBI in August 2016, reporting that he had begun making threatening remarks and pro-ISIS statements as early as 2011, the FBI said in an affidavit accompanying the criminal complaint, which says that Kang's security clearance was briefly revoked in 2012.
Kang has the Army's highest level of combat instructor training and used that training to conduct military-style combat training for a person whom he believed to be a member of ISIS, according to the affidavit. The sessions were videotaped "so they could be used by ISIS to train other fighters," it said.
This past March, an undercover FBI operative reported that Kang said he had been researching "the most effective and painful ways people had been tortured," adding that "he was still angry at a civilian who had taken away his air traffic controller's license, and that he wanted to torture him," according to the affidavit.
The same month, Kang and the undercover operative were discussing the shootings at Pulse Nightclub in Orlando, Florida, when Kang remarked that "the shooter did what he had to do and later said that America is the only terrorist organization in the world," the FBI said. Later in March, Kang told the operative "that Hitler was right, saying he believed in the mass killing of Jews."
A search of computer hard drives belonging to Kang revealed 18 military documents marked "SECRET," 16 of which remain classified today, the FBI said. Also found were almost 500 documents that referred to ISIS or violence, including 13 issues of the al-Qaeda magazine Inspire, the FBI said.
The undercover operative reported that Kang said he wanted to travel to Turkey because ISIS had a consulate there and discussed the possibility of joining and fighting for the terrorist organization, the FBI said.
"People still say it's illegal to join them, but the way I look at it is they're just fighting people who are committing genocide there," Kang said, according to the affidavit. "I'm just going to go there ... and fight these guys who are committing genocide."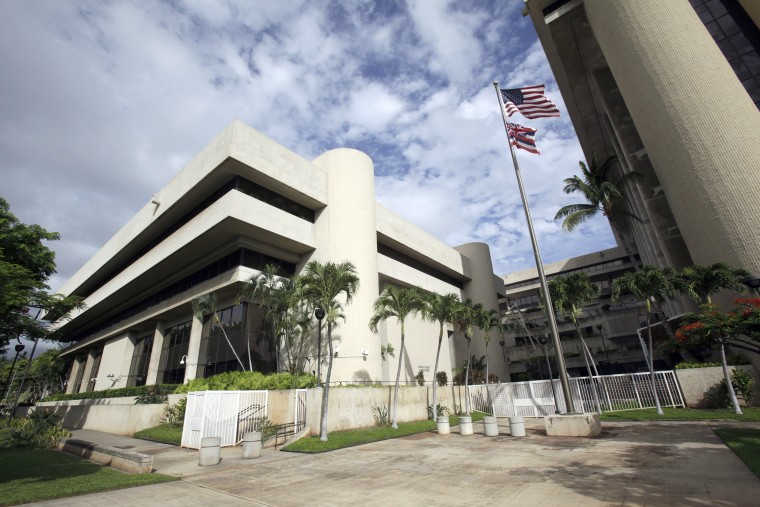 Last month, the FBI said, Kang bought a commercial drone equipped with a camera for more than $1,100, telling other undercover operatives that it could be used to allow ISIS fighters to escape a battle involving U.S. tanks.
Authorities moved in to make the arrest on Saturday after Kang swore a pledge of loyalty to Abu Bakr al-Baghdadi, the leader of ISIS, and said he wanted to kill "a bunch of people," according to the FBI.
Kang's father, Clifford, told NBC affiliate KHNL that his son was a mostly normal kid — if a bit introverted — who grew up on the island of Oahu, graduated from high school with honors in 2001 and enlisted in the Army after the terrorist attacks of Sept. 11, 2001.
After Ikaika converted to Islam, he would teach his father the Koran when he was home and living in Hawaii, his father told the station.
"I listened to him, but other than teaching or learning that belief, there was no mention of him going astray," Clifford said.
When Clifford heard about the charges, he told the station, he was "just in shock."
Kang has served extensively in overseas operations in Iraq, Afghanistan and South Korea and has been awarded several commendations. He is also a mixed martial arts enthusiast who had one professional fight in 2013, the FBI said.
Kang appeared in federal court Monday afternoon and was held pending a detention hearing on Thursday. A preliminary hearing was set for July 24.