Chad Capule wasn't a patient when he showed up at St. Agnes Hospital in Fond du Lac, Wisconsin. He was there to install a new computer system. Then he started feeling ill.
Capule, 49, an IT manager whose only underlying condition was hypertension, tested positive for the coronavirus and was intubated a week after he'd set up the new system. He died there two weeks later.
Capule's family believes he would have survived had he been tested for the coronavirus sooner. He also fell victim to another cruel trick of the virus — he started to feel better right before he turned for the worse.
Hours after he was finally tested and found out that he was positive, Capule wrote an email to his friends and family, striking an encouraging tone.
Full coverage of the coronavirus outbreak
"This was somewhat frightening, but am very low risk and not in mortal danger," he wrote in the email, which his wife, Anne Starkweather, shared with NBC News.
"I want to assure everyone that the primary symptoms have subsided and I am well on the road to recovery and expect to be back by this weekend in DC," Capule wrote March 11.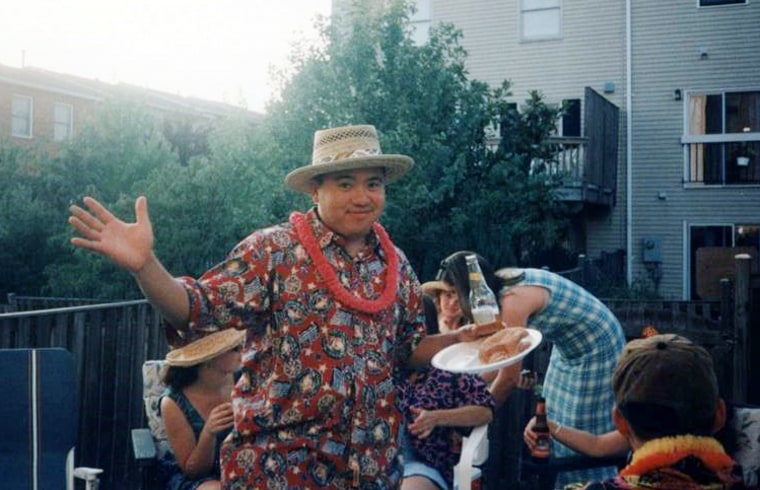 Instead, Capule returned home in an urn.
"I rode with his ashes in a car for 14 hours," Starkweather said. She had traveled to Wisconsin to be with her sick husband but ended up also testing positive for the coronavirus. She had to quarantine in a hotel room as Capule lay unconscious in a hospital bed.
Starkweather believes they both caught the virus in their home state, Maryland, because Capule didn't start feeling feverish until March 5, just a day after he had traveled to Wisconsin for work. He went to an urgent care center but wasn't tested for the coronavirus. Instead, he was told that he most likely had the flu and was sent back to his hotel.
"I'm not sure how I'm going to go on without him. He was my life."
"We feel that they're not really treating COVID on the onset, which is a big problem," said Capule's sister Angie Capule Fontanilla. He was told at a clinic, "'Here's some medicine, go back to your hotel,'" she said.
Delayed testing, lack of testing, confusion about symptoms and in some cases an absence of symptoms have all proven to be major hurdles in fighting the coronavirus and quelling its ever-rising death toll.
On March 8, still suffering from a fever, Capule completed a COVID-19 screening checklist in St. Agnes Hospital's emergency room, but he still wasn't tested.
"I was told by a nurse that it was because he hadn't traveled internationally," Starkweather said. "Medical staff assured him it was unlikely to be COVID-19."
Agnesian HealthCare communications manager Shelly Haberman said in a statement: "St. Agnes Hospital is committed to providing the best care possible to our patients and community. As such, we have been strictly adhering to Centers for Disease Control and Prevention guidelines regarding our COVID-19 care protocols, testing and preparedness efforts.
"Those guidelines have continued to be updated as the pandemic has evolved, and we have adjusted our processes and procedures, accordingly," Haberman said. The CDC's guidance for testing people with coronavirus symptoms was most recently updated on March 4, March 9 and March 24.
Download the NBC News app for full coverage of the coronavirus outbreak
Capule was tested March 10, and he quickly learned that he was positive for the virus, at which point he sent the optimistic email to his family and friends. He was intubated a day later, and he died March 29.
The nurses at St. Agnes were devastated, not only because they needed Capule's help understanding the new computer system he had just set up, but because they very much enjoyed Capule's company and playlists featuring his wide-ranging love of music, said Capule Fontanilla and Capule's other sister, Benilda Capule.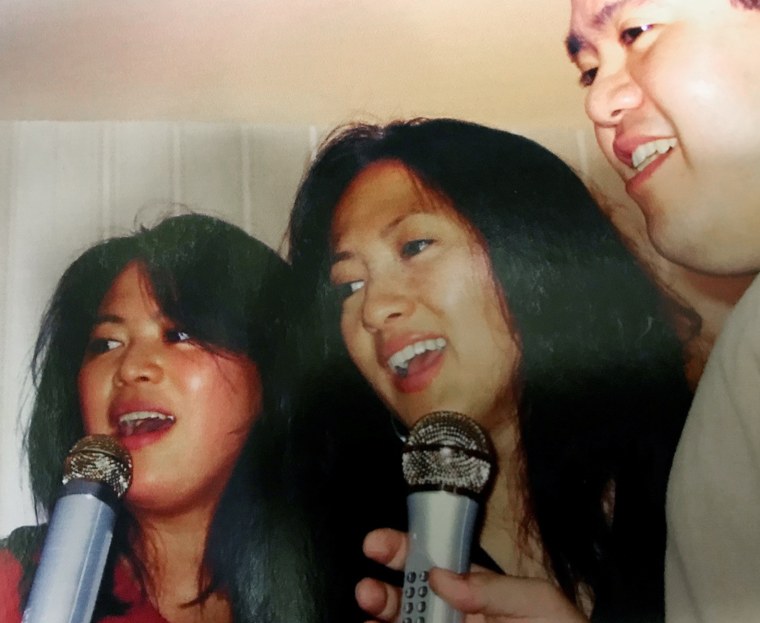 Capule's other passions included British TV, especially "Doctor Who"; all kinds of sports, specifically the New York Yankees; and animals, especially the rescues he adopted and volunteered for.
Capule's wide range of interests perfectly suited him for his favorite pastime: trivia.
He and Starkweather competed with trivia teams twice a week. He also volunteered as a trivia host for his local Rotary Club, and his co-workers' kids knew he was the guy who would always be up for a quick quiz session. He even competed on "Jeopardy!" in 2015.
Capule just loved to play, said Starkweather, recalling floors full of Legos in the Maryland home they shared with three adopted cats.
"He was this totally responsible adult who still brought a childlike joy to everything he did," she said.
"I am heartbroken, and I don't know how I'm going to recover from this," Starkweather said. "I'm not sure how I'm going to go on without him. He was my life."
The couple met while Capule was under Starkweather's desk fixing her computer at the nonprofit where she worked.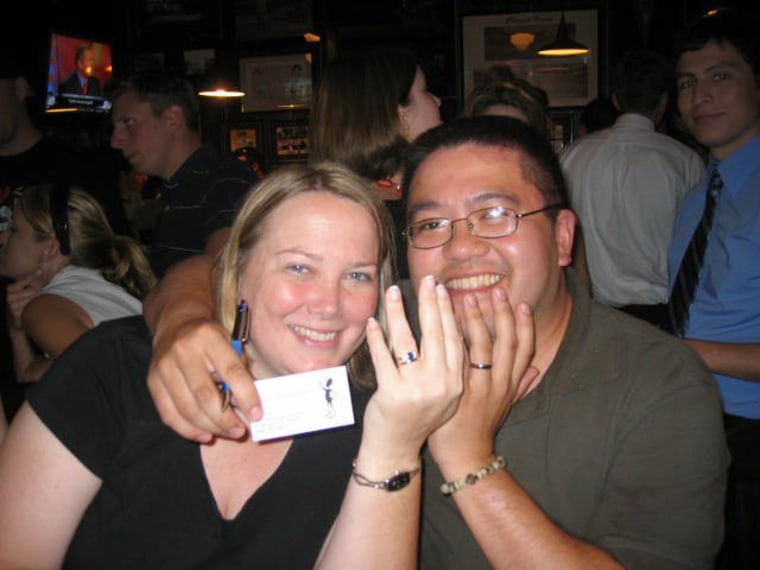 "It was just natural," Starkweather said. "We never even dated. We just went right into being together." She proposed, and the couple married in 2007.
Benilda Capule said: "He and Anne are just so made for each other. They're one of the other half. I've never seen a couple so compatible."
They "so just love life and life together," she added.
Capule and his sisters, who came to the U.S. from the Philippines when they were children, were also very close. The two sisters had, within recent years, celebrated their 50th birthdays, and the family was planning a big bash for Capule's 50th in July, with high school, college, work and trivia league pals.
The gathering will now likely be a memorial, Starkweather said. "There are a lot of people who are grieving over this."
During a virtual memorial held for Capule by his colleagues, almost everyone shared a story about a time Capule helped them out or made them feel at ease.
One man, who had recently moved from India to the U.S. with his family without a way to or any idea how to get around, said Capule not only helped him navigate the area but also lent him his car.
Other co-workers said that if they were late to meetings, Capule would discreetly fill them in. And others shared stories about feeling out of place or a little lost until they met Capule.
"Chad was easy to be with, naturally empathetic ... and he was able to bring different groups of people together in a way that not a lot of people can do," Starkweather said. "I just wish he could have heard all of the wonderful things that people are saying about him."
Benilda Capule is still trying to process the abrupt loss of someone who was so full of life. "One day, they're getting better like my brother, and the next day, next thing you know, he needs to be sedated and things turn bad," she said. "They just treat people or do testing when it's too late."
"I really wish I could be Doctor Who," said the mourning sister, reminiscing about the hours of British TV she enjoyed with her little brother. "And go back in time and save him."