A headless body was discovered under a bridge in Texas by several fishermen, local authorities said Wednesday.
A few fishermen made the grisly discovery near the Brazos River and Highway 290 in Waller County, Texas, NBC affiliate KPRC reported.
The men came upon a black garbage bag that had been dumped about 50 feet from the edge of the river, according to the station, and found a headless human torso inside.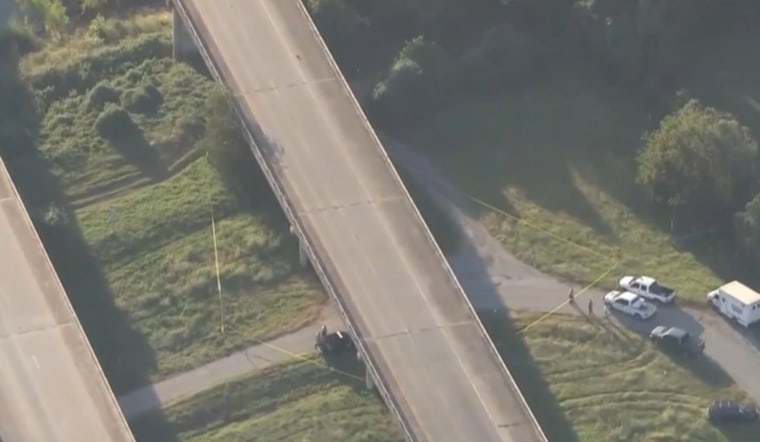 "What appears right now is that the arms, legs and head are missing," Waller County Sheriff Glenn Smith told the station.
Investigators were working to identify the body and have not yet determined if the person was male or female.
In the meantime, the sheriff's investigators were searching the area for more evidence of who could have left the remains.
"There are numerous tire tracks down here. We are marking each one of them and taking pictures of each of them," Smith said.
Based on the location and condition of the body, Smith said he and his team were working to see if those responsible were trying to send a message.
"Is it drug cartel or gang related? These types of things are certainly a consideration because of the severity of doing that to a body," he said.