Health care workers in Colorado clashed with protesters who demonstrated on Sunday to demand an end to the state's stay-at-home order.
Dramatic video of the Denver protest went viral when a nurse in full scrubs was captured standing in front of a woman protesting from her truck.
As the nurse silently blocked the truck from moving in a counter-protest, the woman wearing an American flag T-shirt and holding a sign that read "land of the free" shouted, "Go to China if you want communism."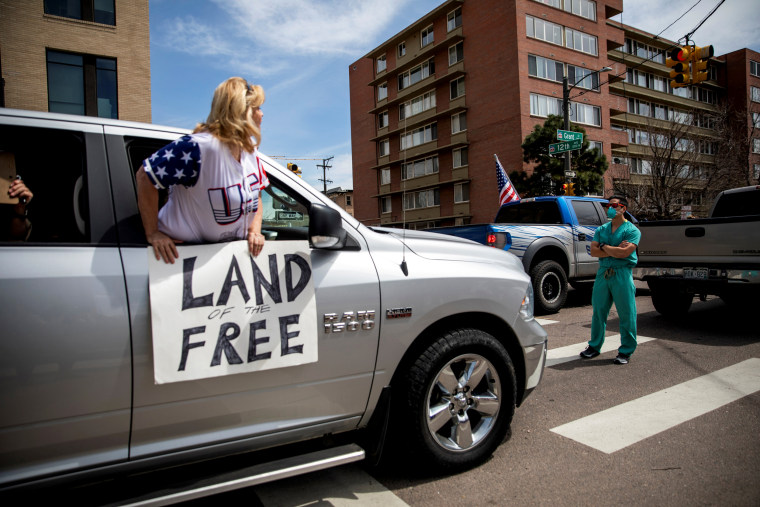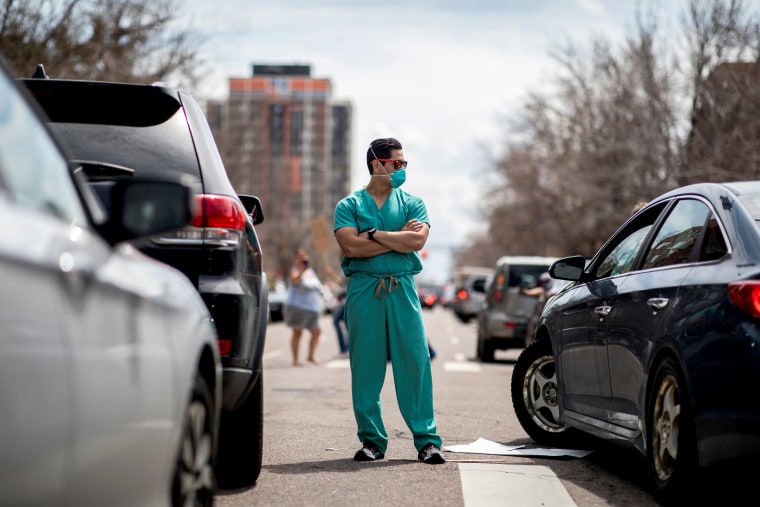 The health care worker was one of a few who tried to counteract the protest yesterday that hundreds attended in Colorado, where over 400 people have died from coronavirus.
Alexis, a Denver nurse who spoke to NBC's affiliate in the city but did not provide her last name, said the demonstration on Sunday felt like "a slap in the face to medical workers" and was "backwards."
"I don't want to be stuck in my house either. I don't think many people at all are enjoying this. That's not the point," she said.