This story was prepared in partnership with The Virginian-Pilot.
Steve DelBianco flew out to California two months ago to check on how his son was doing in basic Navy SEAL training. He left a couple of days later, feeling reassured.
Danny DelBianco, who had spent years preparing for this moment, seemed to be acing one of the world's most grueling mental and physical endurance tests.
He had completed the obstacle course and other physical elements on his first try, "so he was ready to go" for Hell Week, the arduous culmination of the first phase of SEAL training, DelBianco told NBC News. "He was excited and very confident."
That was the last time he would see his son alive. After 50 hours without sleep and a punishing series of drills, Danny DelBianco, who'd played rugby at the University of Southern California, couldn't take any more. Like most of the young men who attempt it, he rang a ceremonial bell and dropped out of the punishing SEAL training course. He placed his green helmet in a line next to the ones worn by other drop-outs, and walked toward the barracks.
A few hours later, on April 5, he walked off a ledge on the 22nd floor of a Marriott hotel in San Diego. He was 23 years old.
"Heartbroken" is the only word Steve DelBianco can muster publicly to describe his family's pain.
The Navy says it was the first suicide of a SEAL trainee in the program's history. But mental health issues among SEALs training dropouts are the hidden collateral damage of a program that produces the nation's most elite warriors, a half-dozen former SEALs and SEAL trainees tell NBC News and The Virginian-Pilot.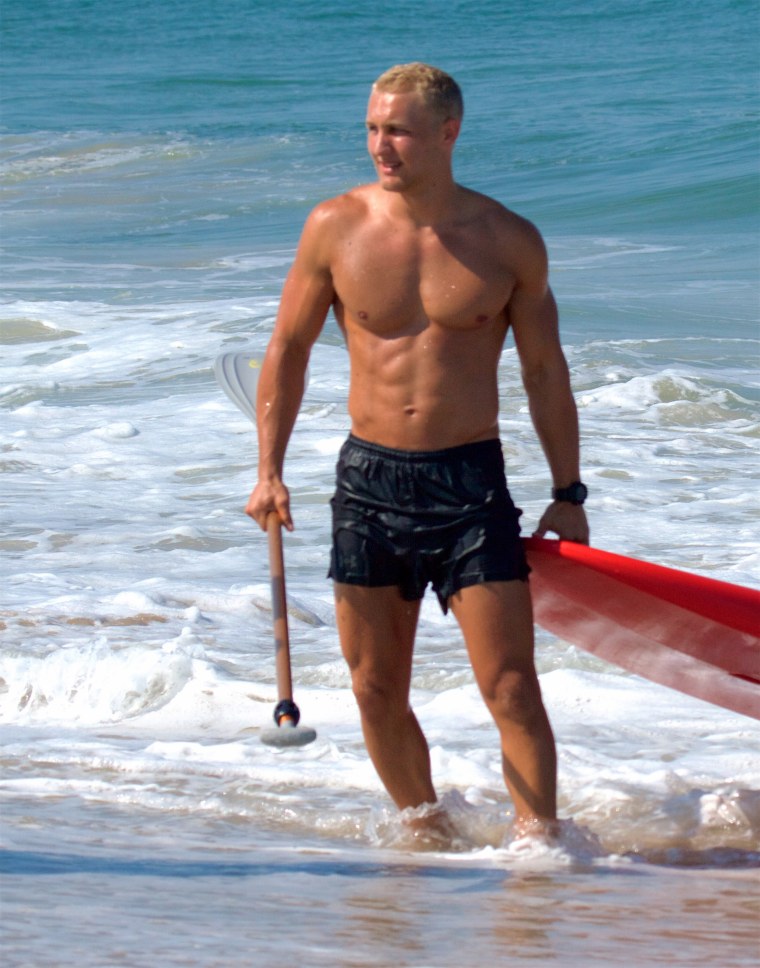 About 80 percent of the men who attempt what the Navy calls Basic Underwater Demolition/SEALs training, or BUD/S, don't pass. The washouts remain in the Navy, but some of them are never the same after enduring a brutal training regimen that can induce symptoms of post-traumatic stress disorder, former SEALs and trainees say. The training has gotten significantly tougher since the 9/11 attacks, according to former SEALs and Navy statistics.
"When guys are jumping off buildings, there's an obvious problem going on that needs to be considered," said Kevin Hehmeyer, who was forced to leave SEALs training in 2011 because of injuries. He says he contemplated suicide afterward and still has flashbacks.
As he and his family grieved, Steve DelBianco wanted the answer to a basic question: Why was his sleep-deprived, physically-drained son — still a Navy seaman — allowed to leave the base alone, three hours after dropping out of training?
You can reach Ken Dilanian at ken.dilanian@nbcuni.com
The answer, Navy special operations officials now agree, was that he shouldn't have been. In response to DelBianco's death, the Navy has implemented a new policy of supervising drop-outs for 24 hours, a Naval Special Warfare spokesman told NBC News and The Virginian-Pilot in a statement.
"When guys are jumping off buildings, there's an obvious problem."
"When an unsupervised student left the base and took his own life during Hell Week, we took swift action to assess our processes and make changes where needed," the statement said.
But the first 24 hours is only part of the issue, Hehmeyer and others say. Many who enter SEALs training are top athletes with driven personalities who have rarely failed at anything. But after they quit or are too hurt to continue, they are shuffled off to work jobs on the base on Coronado, near San Diego, where their former teammates are still pursuing their lost dream.
"You basically sit around at the BUD/S base sweeping or cleaning toilets, watching the friends that are still in your class progressing and fulfilling their dreams while you're broken down … sweeping up the sand," Hehmeyer said.
Related: Navy SEAL Trainee Dies After Passing Out In Training Pool
Jamie Monroe, a former SEAL who now coaches potential SEAL trainees, doesn't believe DelBianco's suicide could have been foreseen. But he agrees the Navy should put more focus on counseling trainees who they are likely to fall short, and on finding productive avenues for those who do.
One of the toughest parts about quitting "is that your social network, and all of your friends that you've had for the last couple months, in a moment, are gone," he said. "Because now you represent something that they don't want to be. And so it's very, very hard for the average person to deal with that fact, and there is a lot of grief."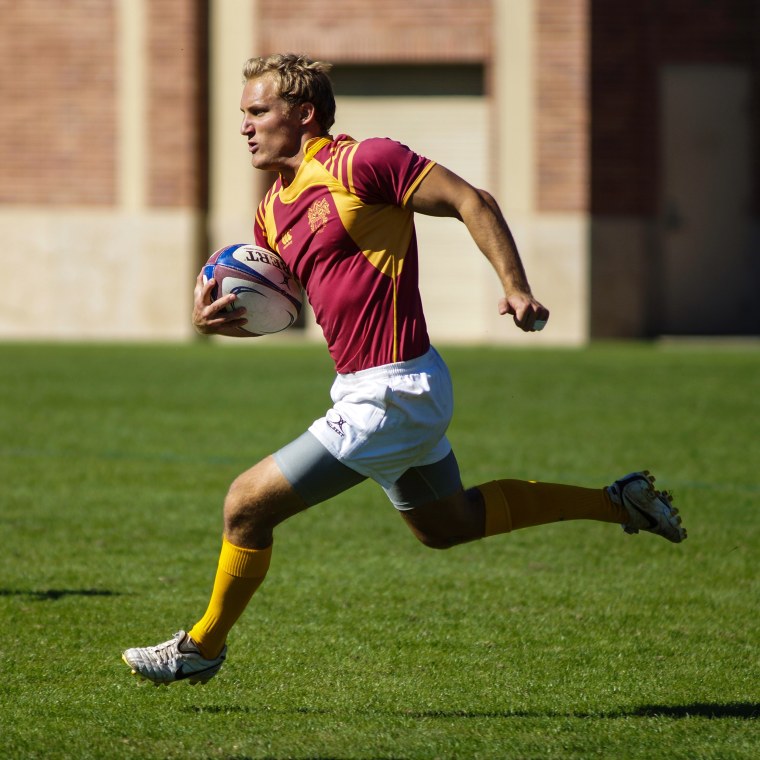 "A lot of them have defined their entire identity as being a SEAL," Monroe added. "They don't make the cut and now they feel like they are a failure."
The involvement of Navy SEALs in a series of daring operations, including the 2011 raid into Pakistan that killed Osama bin Laden, has further elevated their superhero status, inspiring a new generation of young recruits.
Click here to read The Virginian-Pilot's version of this story.
The training, meanwhile, is becoming more difficult. In 1999, about one out of every three BUD/S students became SEALs, according to Navy recruiting materials from the time. Today, only one in five make it through the course, the Navy says. That means more trainees are failing in a program that has consistently produced between 200 to 250 SEALs a year, even as larger numbers of sailors attempt the course.
Hehmeyer said he knew he wanted to become a SEAL after reading the book "Lone Survivor," a first-person account of a deadly battle in Afghanistan that killed 11 SEALs. The Navy signed off on publication of the book, which was later turned into a film.
They don't make movies about sailors who fall short at BUD/S.
Related: Three Deaths Raise Questions About Navy SEAL Training Program
Former SEAL Eric Davis, who spent years teaching BUD/S recruits to be snipers, said he understands the inclination among the SEAL instructors to say "ah, they quit, they're out of here." But, he says, "we should engage them because we're going to make them better, stronger, faster for service to the country and then for their lives afterwards."
Danny DelBianco, who had talked about joining the military since he was 4, seemed utterly despondent in the hours after he left training, friends told his father.
"Danny was extremely frustrated, disappointed and regretted his decision," Steve DelBianco said. "That was the frame of mind he was in."
He didn't sleep, and he didn't text or phone any family member, including his fiancee, Steve DelBianco later learned after searching his son's phone.
Instead, he drove a few miles to San Diego and rode an elevator to the Altitude Sky Lounge landing at the Marriott Hotel in downtown, where he sat for a few hours, according to the medical examiner's report. The lounge was closed, and a manager saw him lying on an empty bar table next to a railing overlooking the street.
Related: Sources Challenge Navy Version of SEAL Trainee Death
The manager later returned and saw him standing on the bar, the report says. He tried to talk to DelBianco, but got no response. Before the manager could make a call, DelBianco let himself go over the side. An autopsy found no drugs or alcohol in his system.
Steve DelBianco, a Washington lobbyist with deep connections on Capitol Hill, traveled to Coronado in late May to meet with SEAL commanders and observe the new procedures.
"A lot of them have defined their entire identity as being a SEAL."
"My son would still be alive today if the SEAL command were using the new student recovery process I saw during the latest Hell Week," he said. "The SEAL command was very attentive to our concerns that a student who had been taken to the point of breaking was unsupervised, unmonitored and not even escorted from the end of their termination to the barracks."
DelBianco said his family is heartbroken but also hopeful that the new policy will ensure against a repeat of their tragedy. To that end, he is seeking a commitment that the monitoring policy can't be overturned by the commander in charge of the training, but by a supervising officer one level above.
The Navy has not yet made that commitment, he said.
Related: Surge In Reported Near Drownings During Navy SEAL Training
Nor would the Navy directly answer questions about the larger issue of whether it can do a better job counseling and managing the majority of BUD/S trainees who fail. A spokesman for the Navy Chief Information Officer, LTJG Kara Yingling, said only that the "vast majority" of those who drop out of SEAL training "are qualified for and are re-assigned to other jobs in the Fleet. We view these re-assignments as a tremendous opportunity for Sailors to continue their service and many move on to have very successful careers in the Navy."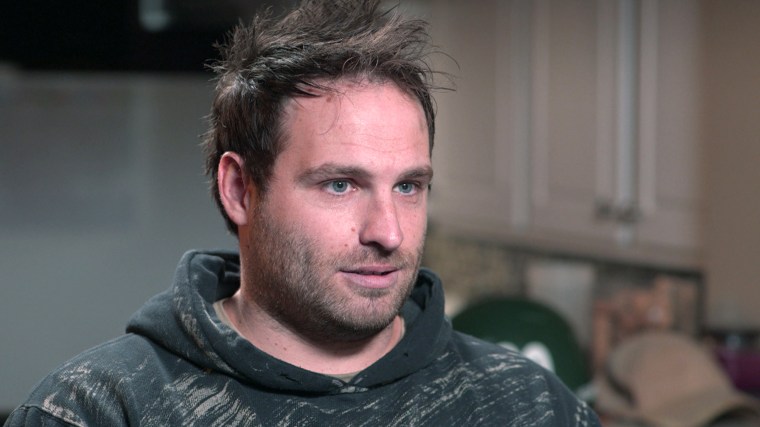 \When Hehmeyer heard about DelBianco, he posted on Facebook about his own thoughts of suicide after leaving SEALs training, something he had never shared.
"I can honestly say if it weren't for my wife and the rest of my family I would be dead by now," he wrote.
In an interview with NBC News' Cynthia McFadden, Hehmeyer said he felt for DelBianco.
"What really stuck out to me was the fact that he was seen up there for hours just staring off into the sky," he said. "I knew where he was coming from… You have this utter hopelessness and you feel like you let everyone down."
Steve DelBianco wishes he could have talked to his son before he drove to that hotel alone.
He says he would have told him, "'Danny I'm so proud you for trying. Stand by, I'll be on the next flight, and we can start to talk about how to plan for your next year in the Navy, until you get a chance to try the SEALs again.'"