Things are hot in Philadelphia — and not just at the contentious Democratic National Convention.
The City of Brotherly Love, where convention festivities turned testy Monday, was baking, along with much of the East Coast.
From New York City to North Carolina, the mercury reached as high as 95 degrees. And heat index values ranging from 100 to 110 degrees are expected over the next few day, the National Weather Service warned.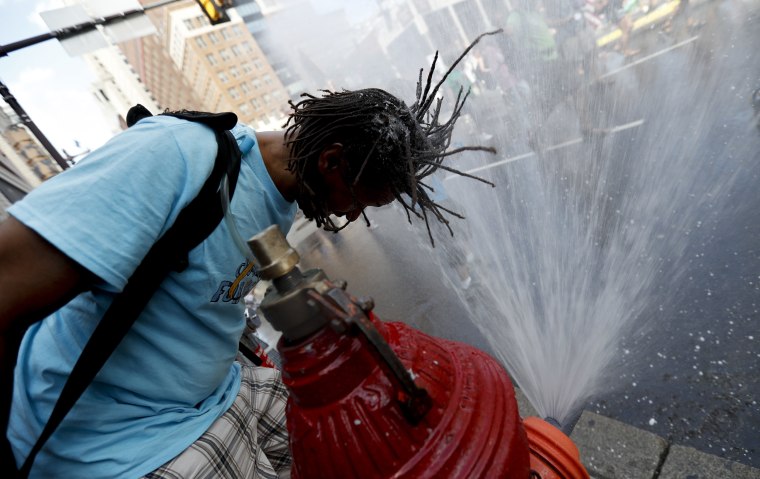 "There will be no relief until the weekend, when we expect the temperatures to be in the 80s," NWS meteorologist Carlie Buccola said.
Severe thunderstorms and intense gusts hit some parts of the Northeast on Monday. Philadelphia tied its record high for July 25, hitting 96 degrees, which fueled severe thunderstorms near the convention site.
Amid torrents of rain, journalists were evacuated from the DNC press center because of the threat of lightning strikes, NBC Philadelphia reported.
Highs are expected to stay around 96 through the end of the convention Thursday, the NWS said.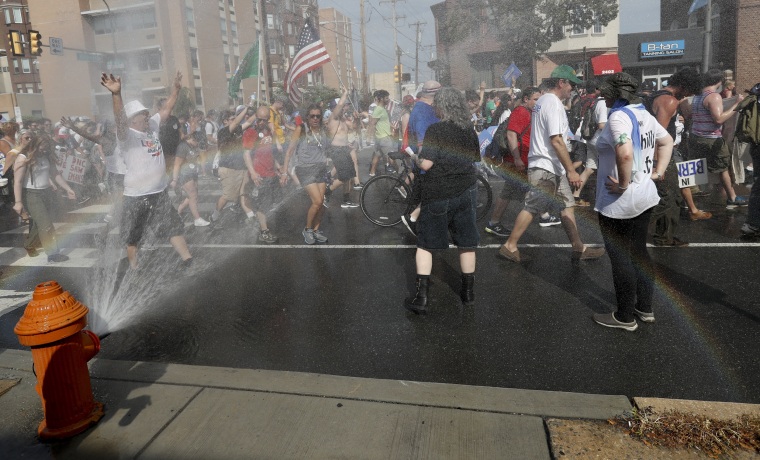 It was only slightly cooler in the Big Apple, where the high hit 90 degrees Monday — the fifth straight day of 90-degree weather.
"The temperatures are above normal for this time of year, but we're not expected to break any records. It's just hot and humid right now, and it will stay that way until Friday," said Buccola, who is based in New York City.
The same sticky, sweltering conditions will persist all the way down Interstate 95 to North Carolina, according to the NWS.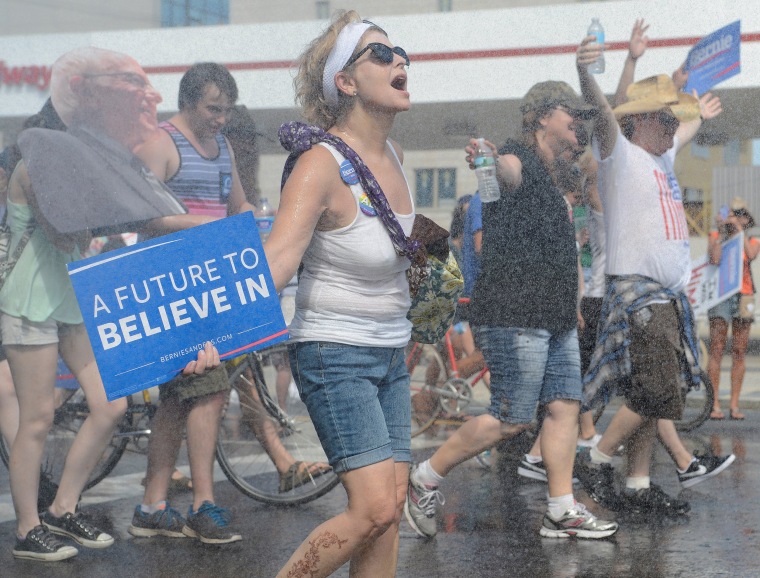 Blame it on the so-called "heat dome." which is a high-pressure ridge that traps hot air for an extended period of time — and which scorched the nation's midsection last week.
Related: What Is a 'Heat Dome'? Everything You Need to Know
It was so bad that President Barack Obama personally warned Americans to "drink water, stay out of the sun, and check on your neighbors."