Five people were killed and six police officers injured Friday in a shooting at a manufacturing company in Aurora, Illinois.
The gunman, identified by authorities as Gary Martin, 45, was killed by police. Martin was a 15-year employee who was slated to be "terminated" Friday, according to Aurora Police Chief Kristen Ziman.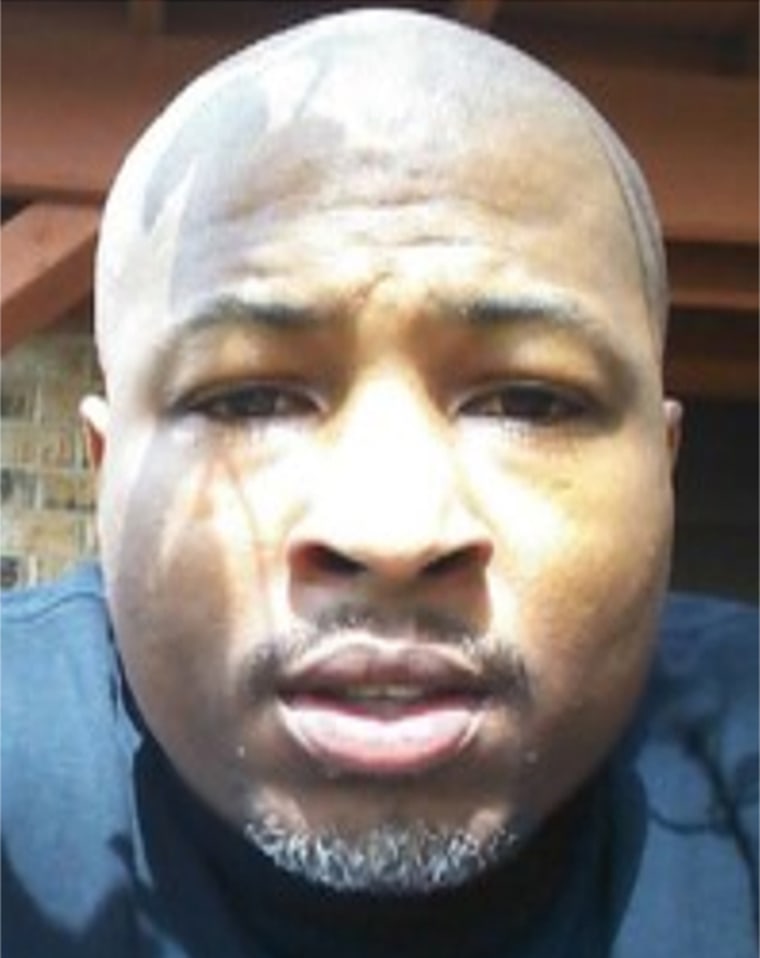 Police arrived at the Henry Pratt Co. industrial complex at around 1:28 p.m. CST, just minutes after receiving 911 calls, and were immediately fired upon, Ziman said at a press conference Friday evening.
Authorities searched the 29,000-square-foot plant, where they eventually located the suspected gunman and exchanged gunfire with him.
"They took on gunfire, but they pressed on until they located the shooter," she said.
It took about 90 minutes to find the suspect before he was fatally shot, Ziman said. Investigators found a Smith & Wesson handgun in his possession, she said.
"The other officers on the scene located gunshot victims inside the building," Ziman said. "At this time, we have confirmed that five victims are deceased."
Identities of the victims have yet to be confirmed.
Six officers were injured but are all in stable condition, Ziman said. Five officers were shot and one is receiving treatment for a knee injury.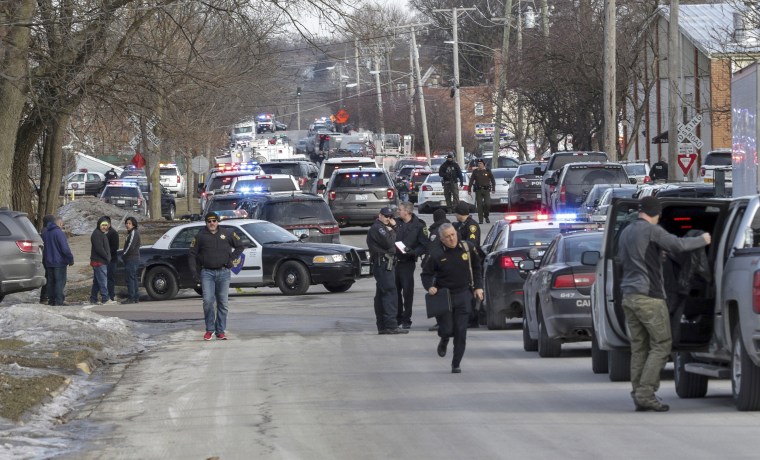 Diana Muniz, an employee at Taqueria Muniz, told NBC Chicago a customer reported hearing numerous shots in the area.
"The customer said they heard one shot fired, then more shots like 'boom, boom, boom,'" she said
Henry Pratt Company is a large manufacturer of valves and other industrial equipment and owned by Mueller Water Product Inc., an Atlanta-based corporation. Ziman said the Aurora plant employs about 200.
"Mueller Water Products is shocked and deeply saddened by the horrific tragedy that occurred today at our Henry Pratt facility in Aurora, Illinois," the company said in a statement. "Our hearts are with the victims and their loved ones, the first responders, the Aurora community and the entire Mueller family during this extremely difficult time."
The U.S. Marshals, FBI and the Bureau of Alcohol, Tobacco, Firearms and Explosives also said they were responding to the building.
President Trump tweeted accolades for law enforcement members who put their lives on the line to neutralize the suspect. He added, "Heartfelt condolences to all of the victims and their families. America is with you!"
Sens. Tammy Duckworth and Dick Durbin, both Illinois Democrats, each tweeted about the shooting and said they were keeping track of updates.
"This is a scary, sad day for all Illinoisans and Americans," Duckworth said. "Thank you to the brave first responders who risked their lives this afternoon and apprehended the shooter."