More than 70 years after Nazis plundered the troves of art owned by victims of the Holocaust, lawmakers are teaming up with Oscar-winning actress Helen Mirren to shine a light on the thefts — and help ensure that the works are returned to their rightful owners.
"The very act of Nazi expropriation was not only unjust but it was inhumane," Mirren told lawmakers on Tuesday. "And yet, still today, it seems there are still some out there who lack the will to recognize the victims and their families as rightful owners."
Related: Holocaust Survivors' Art on Display For First Time in Berlin
Mirren starred in "Woman in Gold," a 2015 film about a Jewish woman, Maria Altmann, who fled the Nazis in Vienna during World War II and spent decades trying to recover her family's lost artwork. The stolen works included a portrait by Gustav Klimt — a painting which depicted Altmann's aunt— known as "Woman in Gold."
Art historians estimate that tens of thousands of pieces of artwork were lost when the Nazis looted Jewish families' personal heirlooms and other holdings during the war. The Commission for Art Recovery estimates that roughly one-fifth of European art was stolen by Nazis during the war.
Many of these pieces, art experts say, remain unclaimed, and are in museums and private collections both in America and abroad. In 1998, the U.S. agreed to the Washington Conference Principles on Nazi-Confiscated Art — "a consensus on non-binding principles to assist in resolving issues relating to Nazi-confiscated art."
But the families of Holocaust victims say there are still challenges to reclaiming stolen art.
"What makes this particular crime even more despicable is that this art theft, probably the greatest in history, was continued by governments, museums and many knowing collectors in the decades following the war," Ronald Lauder, president of the World Jewish Congress told lawmakers on Tuesday.
"This was the dirty secret of the post-war art world, and people who should have known better, were part of it. In many cases, legal barriers like arbitrary statutes of limitations were imposed on families that had not been aware that their father's painting was hanging in a private home or state museum."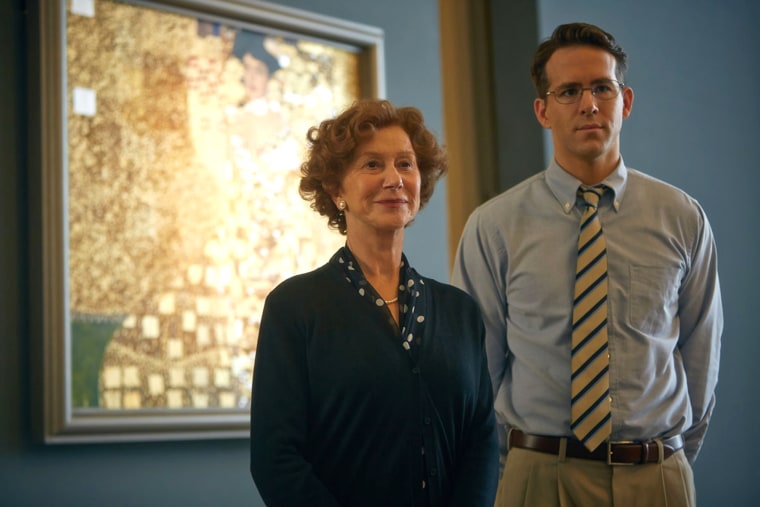 The Holocaust Expropriated Art Recovery Act of 2016 would reset the statute of limitations once a family finds a stolen artwork allowing a six-year window to finish the claims process. The bipartisan legislation is authored by Texas Republican Sens. John Cornyn and Ted Cruz, Sen. Chuck Schumer, D-New York, and Richard Blumenthal, D-Connecticut.
Simon Goodman told lawmakers that for the last 20 years he has worked to recover his grandfather Fritz Gutmann's art collection, which was lost between 1940 and 1945. Gutmann was killed by the Nazis in 1944. It wasn't until 1994, when Goodman's father died, that he learned of his father's lonely quest to recover the family's lost art legacy.
Goodman took up the cause — which included efforts to recover stolen works by Botticelli, Degas and Renoir among other works.
Along the way, he was met with red tape as some of the purchasers of stolen artwork claimed the statute of limitations had passed. Goodman, whose book "The Orpheus Clock" chronicles his family's search for the stolen art, said removing such restrictions would make it easier for the heirs of Holocaust victims to reclaim the works.
"Greed, cruelty, self-interest and domination will always be with us, it's an easy option," Mirren said. "Justice is much more difficult, so much more complex. But we all dream of justice."