The pilot who died when his helicopter crash-landed on top of a New York City building was not licensed to fly in foul weather, the Federal Aviation Administration said Tuesday.
Timothy McCormack did not have the required certificate that would have allowed him to legally fly when the visibility was less than 3 miles and where he could use the instruments on his chopper to guide him through the gloom and rain that enveloped Manhattan on Monday, an FAA spokeswoman said.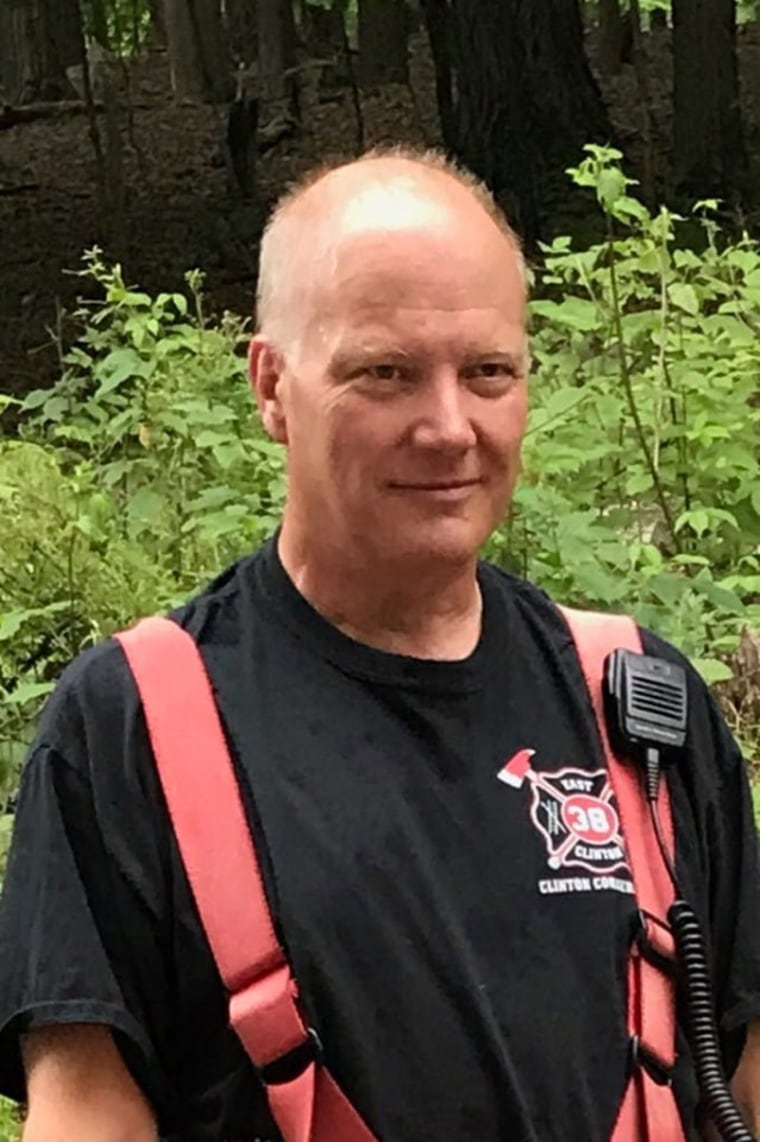 The development came as National Transportation Safety Board investigators were trying to pinpoint what caused the deadly helicopter crash in Midtown Manhattan.
"Should the helicopter have been flying, I don't know yet," NTSB Air Safety Investigator Doug Brazy said at a press conference.
Brazy said they have questioned the passenger McCormack flew from Westchester County to Manhattan a few hours before the crash who told them it was an uneventful flight. He said McCormack was not in touch with air traffic controllers and that they are still trying to confirm reports the pilot made a radio call before the chopper went down on the rooftop of the building, which did not have a heliport.
McCormack was a veteran pilot but he was not "instrument rated," said the spokeswoman, who declined to comment further and directed inquiries to the NTSB, which is expected to provide an update later Tuesday.
Al Yurman, a former air safety investigator with the board, said in an interview that federal regulators require all pilots to be instrument-rated when flying during the kind of bad weather that descended on New York City on Monday.
They must file a flight plan with air traffic controllers, he said, and they must know how to use a slate of instruments that can tell them what direction the aircraft is flying, for instance, or whether its wings and nose are level.
Without those instruments, flying in heavy clouds can cause "spatial disorientation," Yurman said.
"It's like putting a blindfold on," he said. "Turn yourself around three times and see if you know where you are."
The cloud ceiling at the time of the crash was 600 feet — or roughly the height of a 55 or 60-story building. The roof of the building on 7th Avenue that McCormack barreled into was 54 stories, fire officials said.
A lawyer for the company the helicopter is registered to, American Continental Properties, did not respond to requests for comment.
Paul Dudley, manager of the airport where McCormack was apparently returning to, in Linden, New Jersey, did not respond to a request for comment Tuesday about the certification question.
But on Monday, Dudley described McCormack as an experienced and competent pilot⁠ — someone who was likely "overwhelmed" by the weather or a mechanical issue.
A review of FAA records shows that McCormack was a certified instructor and commercial pilot. The records also indicate that in October 2014, the helicopter he was piloting on a sightseeing tour was struck by a bird, causing minor scratches to a passenger.
McCormack landed the chopper "uneventfully" at a Manhattan heliport, according to the FAA record.
His brother, Michael McCormack, said that he likely "saved many lives" by putting his chopper "on the roof of a building."
"It is a true act of heroism," he said.
But the FAA said air traffic controllers "did not handle" McCormack's flight — another sign that he may not have been following instrument flight rules, Yurman said.
"You have to be in radio contact with air traffic controllers," he said.
City officials added that the section of Manhattan where McCormack crashed was under a "temporary flight restriction."
"To go into that area a helicopter would need the approval of La Guardia tower," Mayor Bill de Blasio told reporters Monday. "And we need to find out whether that happened or not. We do not know at this point."
The crash led Rep. Carolyn Maloney, D-N.Y., to renew a call for banning nonessential helicopters from flying over Manhattan.
In a statement, Maloney recalled other accidents in the city — including a tour flight that crashed into the East River last March, killing five passengers — and said the city could no longer "rely on good fortune to protect people on the ground."
Barbara Kaiser, an aviation expert with the training and safety firm Rotor World, said that a ban on nonemergency air traffic was a good way to keep pilots without proper training from causing "collateral damage."
"It could have been a thousand times worse," she said.
New York GOP chairman Ed Cox and incoming chairman Nick Langworthy offered their condolences to the McCormack family.
"We were deeply saddened to learn the pilot who was killed in yesterday's horrific helicopter crash,Tim McCormack, was the brother to our beloved Dutchess County Republican Chairman Mike McCormack. Tim's life was cut way too short, but it's clear he lived his last moments just as he did every day, committed to protecting others," they said in a statement.