The founder of the Hells Angels, Sonny Barger, has died at 83, according to a social media statement and his former attorney. He had cancer.
A statement on Barger's Facebook page notes his death.
His former attorney, Fritz Clapp, said in a phone call Thursday that Barger had liver cancer and that he died peacefully at his home Wednesday night.
The statement on his Facebook page said lived a long and adventurous life and is survived by his wife, Zorana.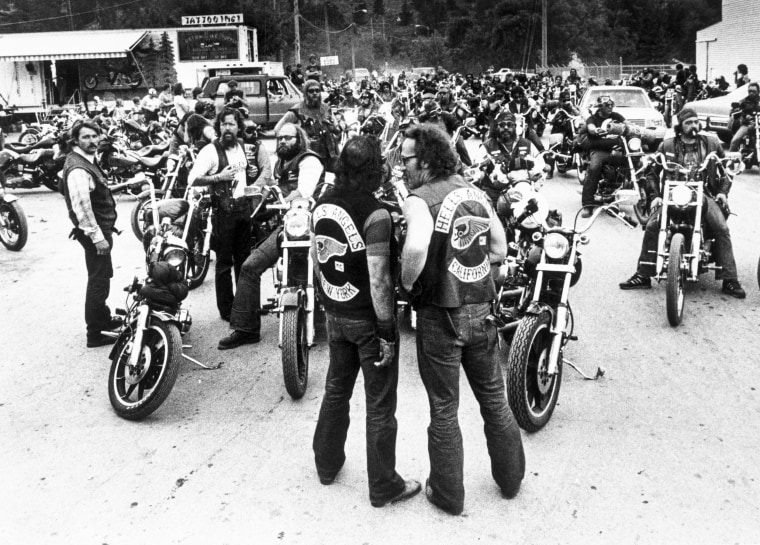 "If you are reading this message, you'll know that I'm gone. I've asked that this note be posted immediately after my passing," the statement said. "I've lived a long and good life filled with adventure. And I've had the privilege to be part of an amazing club. Although I've had a public persona for decades, i've mostly enjoyed special time with my club brothers, my family, and close friends. Please know that I passed peacefully after a brief battle with cancer. But also know that in the end, I was surrounded by what really matters: My wife, Zorana, as well as my loved ones. Keep your head up high, stay loyal, remain free, and always value honor."
The post ended with Barger signing off as Sonny and noting HAMCO, an acronym for the Hells Angels Motorcycle Club Oakland.
Barger was born Ralph Hubert Barger Jr. in Modesto, California. He formed the Hells Angels in 1957 in Oakland. He was a technical consultant for films about the Hells Angels, including "Hell's Angels on Wheels" and "Hell's Angels '69," movies he appeared in.
Barger's book "Hell's Angel: The Life and Times of Sonny Barger and the Hell's Angels Motorcycle Club" details his life and experiences with the notorious club. In it, he sheds light on the history and evolution of the Hells Angels and includes stories about their run-ins with the law.
Barger also wrote "Credos from the Road" and co-wrote "Ridin' High, Livin' Free: Hell-raising Motorcycle Stories."
Barger, the leather-clad face of the Hells Angels, was present during one of the group's most infamous moments, the 1969 Rolling Stones concert at Altamont Speedway, for which Hells Angels' bikers were hired as security and fatally stabbed a concertgoer who pulled a gun on one of their members.
Of the Altamont killing, Barger argued that the Hells Angels acted in self-defense. The club member charged in the incident was acquitted. The stabbing was captured by a camera crew filming the documentary "Gimme Shelter.
The Hells Angels were generally depicted by the media as the dark fringe of the 1960s counterculture movement, embracing freedom, drugs and rock 'n' roll, but also violence and crimes.
But Barger, the unofficial spokesman for the motorcycle club, downplayed its outlaw reputation.
"They say we're organized crime, but if you took every Hells Angel on the face of the Earth and got rid of them you wouldn't drop the crime rate in the world one-tenth of one percent," he said in a 2000 interview for Heads magazine. "We're a little drop in the bucket. There's more cops committing crimes than Hells Angels."
Barger skirted the law himself.
His arrest record included charges from drunken driving to attempted murder. He served 13 years in various prisons, according to news reports.
He claimed that one of his most satisfying experiences was his acquittal in 1980 on a count of racketeering and the declaration of a mistrial on a charge of conspiracy to violate the racketeering law.
In 1988, a jury found Barger guilty of conspiracy to violate federal firearms and explosives laws in plots to kill members of a rival gang. He was sentenced to six years at the Phoenix Federal Correctional Institution and was released in 1992.
He was the main character in Hunter Thompson's 1966 exposé "Hell's Angels: The Strange and Terrible Saga of the Outlaw Motorcycle Gangs."
Thompson wrote of Barger: "He's smart and he's crafty and he has a kind of wild animal cunning. He was clearly the most competent person around."
Barger underwent a laryngectomy in the early 1980s for throat cancer, which he attributed to a long three-pack-a-day cigarette habit. Thereafter, he breathed through a plastic valve in his neck, covering the vent to speak.